Today's roundup includes David Bazan, Bell Orchestre, SWN Festival, The Answering Machine, The Little Comets, Brand New, ATP, The Twilight Sad. *Remember! The news roundup gets updated throughout the day, so make sure you come back later for more news!
David Bazan
David Bazan's (pictured above)will be releasing his first solo album,
Curse Your Branches
with One Four Seven Records and is set for release on 5th of October. Expect UK dates later this year!
http://www.davidbazan.com/
Bell Orchestre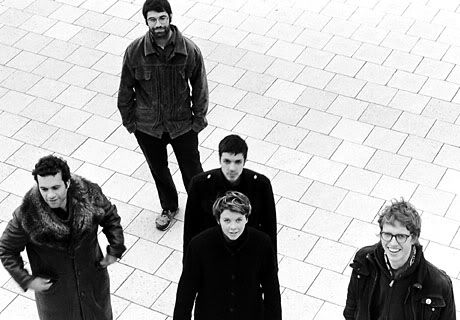 Bell Orchestre are set to release 'As Seen Through Windows', on October 5th 09 through the Arts and Crafts record label. Sep 6 Dublin - Electric Picnic Sep 7 Glasgow – The Arches more tba
http://www.bellorchestre.com/
SWN Festival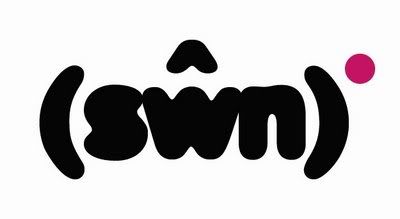 Here are the new additions to the SWN line-up: The Twilight Sad Pencadlys Anchorsong Evils Nos Sadwrn Bach Unicorn Kid Mary Anne Hobbs Johnny Foreigner Talons Dimbley and Capper Al Lewis Fredrick Stanley Star Decimals Denuo Gareth Pearson Donde Stars Mitchell Museum Threatmantics Silver Gospel Runners Vito Wet Dog Supertennis Tim And Sam's Band with Tim and Sam The Victorian English Gentlemen's Club Zissou Y Pencadlys Goldheart Assembly Marina And The Diamonds Totally Enormous Extinct Dinosaurs Moshi Moshi DJs Midwife Crisis DJs Vinyl Vendettas DJs Previously announced acts: Los Campesinos! Dananananaykroyd Copy Haho Sparky Deathcap Gold Panda Daedelus Munch Munch The Leisure Society Sweet Baboo Lucky Soul Sons of Noel And Adrian Cymdeithas Yr Hobos Unig Hail! The Planes Martin Carr Son Capson Cat Mouse Cat Islet Huw M Minotaur Shock Girls Broken Family Band Science Bastard Three Trapped Tigers Them Squirrels Gaggle Exit International Hafaliadu = Equations Strange News From Another Star John Grindell More acts announced soon. SWN Festival is curated by BBC Radio 1's Huw Stephens and takes place over the 22, 23 & 24 of October.
http://swnfest.co.uk/site/
The Answering Machine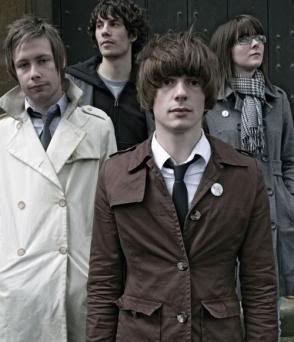 The Answering Machine have announced details of a five-date UK tour for October. The Manchester quartet will play the following venues: 14/10, Bristol Louisiana 15/10, Nottingham Bodega 16/10, London Borderline 17/10, Leeds Cockpit 20/10, Glasgow King Tuts
http://www.myspace.com/theansweringmachine
The Little Comets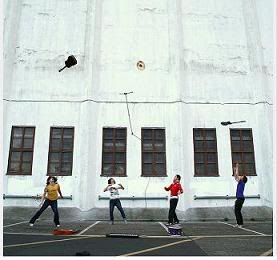 Little Comets have announced a clasp of headline dates across the UK throughout August:
Little Comets : Headline Tour August '09
August 17th: Newcastle, Academy 2 August 19th: Stoke, Sugarmill August 20th: Carlisle, The Brickyard August 21st: Wakefield, Escobar August 22nd: Darwen (Nr Blackburn), Frankie's Bar August 23rd: Cheltenham, The Frog & Fiddle August 24th: Derby, The Rockhouse August 25th: Leicester, Sumo August 26th: Norwich, Arts Centre August 27th: Guildford, Hot Hot Hot @ The Boiler Room
http://www.myspace.com/littlecometsmusic
The Twilight Sad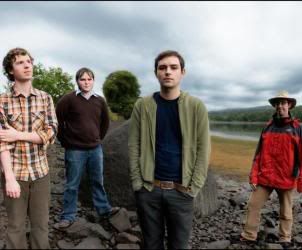 The Twilight Sad have announced an October tour & new single 'Seven Years Of Letters' (out on FatCat, October 19th). Tue 20 Newcastle Cluny Wed 21 Manchester Ruby Lounge Thu 22 Leeds Cockpit Fri 23 Cardiff The Gate (SWN Festival) Sat 24 Nottingham Bodega Mon 26 Birmingham Hare and Hounds Tue 27 Cambridge Portland Arms Wed 28 Norwich Arts Centre Thu 29 London Scala Fri 30 Brighton Freebutt
http://www.myspace.com/thetwilightsad
ATP
Festivities to celebrate 10 years of All Tomorrow's Parties will commence with a second festival weekend in December. The Ten Years Of ATP festival will take place at Butlins Resort in Minehead from Friday 11th to Sunday 13th December, 2009. LightningBolt/The MagicBand/MÚM and more have been added to the line-up.
http://www.atpfestival.com/
Brand New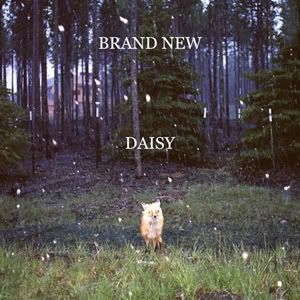 Brand New's latest single, 'At The Bottom', is out today! It's taken from their forthcoming album,
Daisy
(out 21st September).
http://www.fightoffyourdemons.com/
Spotify Baby!
Remember to check out the following 405 Playlists:
The 405 Radar
The 405 Staff Picks
The 405 Ultimate Mixtape (Add songs to it!)
Current Sessions