Today's roundup includes Bella Union, Sufjan Stevens and Swanton Bombs. *Remember! The news roundup gets updated throughout the day, so make sure you come back later for more news!
Sufjan Stevens
Sufjan Stevens (pictured above) is heading on tour! WOO! But only in America. BOO! Monticello, NY ATP (September 12) Philadelphia, PA Johnny Brenda's (21, 22) Ithaca, NY Castaways (23) Cleveland, OH Beachland Ballroom (24) Pontiac, MI The Pike Room Crofoot Ballroom (25) Champaign, IL The High Dive (26) Minneapolis, MN 400 Bar (27) Madison, WI The Majestic (28) Bloomington, IN Buskirk Chumley (29) Toronto, Ontario Lee's Place (October 1) Montreal, Quebec Cabaret (2) Portland, ME Port City Music Hall (3) New York, NY Bowery Ballroom (4, 5) Brooklyn, NY Music Hall of Williamsburg (6, 7)
http://www.sufjan.com/
Bella Union
One of our favourite record labels, Bella Union, have announced a wealth of gigs to celebrate turning 12!
September
September 7: My Latest Novel, The Kissaway Trail and Chimes And Bells. September 8: The Acorn and Ohbijou. September 9: Banjo or Freakout and the premiere screeining of Jason Lee's The White Door. September 10: Peter Broderick and Guests. Click below to find out more!
http://www.bellaunion.com/
Swanton Bombs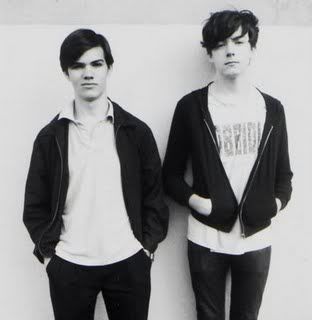 Currently putting the finishing touches to their full debut album that will be released in January, Swanton Bombs – Dominic McGuinness and Brendan Heaney – will tour Europe as guests to San Francisco duo Girls in support of the single release ('Doom' released October 26th on Young and Lost) that will also be available to buy at these shows.
http://www.myspace.com/swantonbombs
Spotify Baby!
Remember to check out the following 405 Playlists:
The 405 Radar
The 405 Staff Picks
The 405 Ultimate Mixtape (Add songs to it!)
Current Sessions