Today's roundup includes Bestival, Grand Duchy, Thecocknbullkid, Hole and Reading festival. *Update: New news includes - The Books, First Aid Kit, Marina & The Diamonds & Los Campesinos!
Bestival
Bestival (pictured above) has sold out! A whole two months ahead of time! Wowza! For all you lucky people out there with a ticket, follow the link below to check the latest line-up out. For those without a ticket I suggest you don't follow that link. You'll probably cry.
http://www.bestival.net
Grand Duchy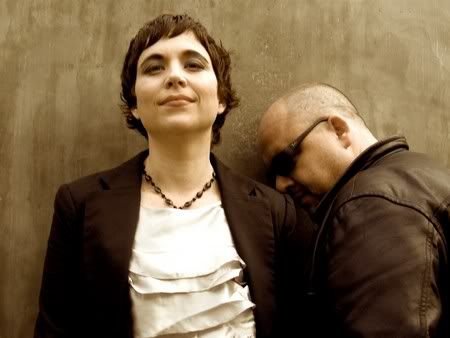 The Grand Duchy US tour kicks off tomorrow in Washington DC and Black Francis is also playing a handful of solo shows, treating audiences to material from his entire career.
July
16 Washington, DC, Black Cat 17 Hoboken, NJ, Maxwells 18 Coney Island, New York, NY, Siren Festival 19 Cambridge, MA, Middle East 20 Wellfleet, MA , Beachcomber 23 Cleveland, OH, Grog Shop (Black Francis show) 24 Chicago, IL, Subterranean 25 Chicago, IL, Wicker Park Festival 29 Denver, CO, Walnut Room (Black Francis show)
August:
2 Seattle, WA, Triple Door (Black Francis show) 4 Portland, OR, Aladdin Theatre (Black Francis show)
http://www.grandduchymusic.com
Thecocknbullkid
Following on from the Action Aid 6 Degrees show Thecocknbullkid played at the ICA earlier this year, Anita has gone on to record a single for the 6 Degrees Project alongside Roisin Murphy, Sinead O'Connor and Michachu (from Michachu & The Shapes). The artists have recorded a cover of the Whitney Houston/Chaka Khan classic 'I'm Every Woman', and the track is now available to download for free from Action Aid's website. DOWNLOAD NOW!
http://www.myspace.com/thecocknbullkid
Hole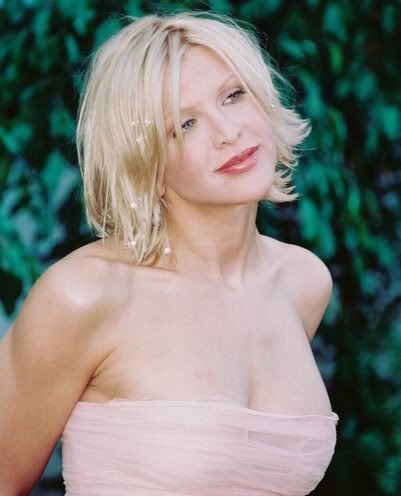 "There is no Hole without me, If [Courtney] has a solo album together, I think that's great. I think she should finish it and put it out and do that. But as for the real Hole? I'm open to discussions." Co-founding member of Hole, Eric Erlandson, clearly doesn't like being left out of the Hole reunion.
http://www.courtneylove.com/
Reading Festival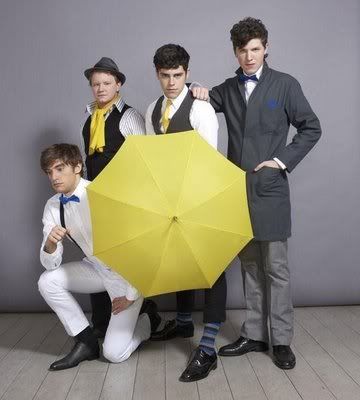 Noah And The Whale and The XX have both been added to the line up for this year's Reading And Leeds Festivals. Who the hell isn't playing this festival??
http://www.readingfestival.com/home/
The Books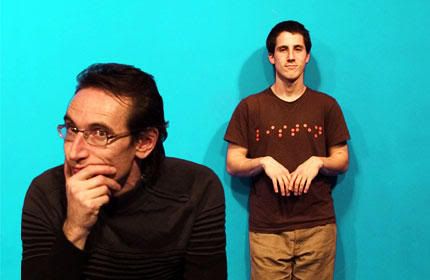 The Books will be playing an exclusive UK date on Saturday 25th July at St Giles church!
http://www.myspace.com/thebooksmusicpage
First Aid Kit
Following on from the YouTube phenomenon that was their cover of Fleet Foxes 'Tiger Mountain Peasant Song' (currently at over 600,000 views), Johanna and Klara have decided to get their video camera out again this Summer. From July onwards they will be asking for ideas and suggestions on songs that you'd like them to cover by contacting them through Twitter. Get your request in via @faksessions
http://www.myspace.com/thisisfirstaidkit
Marina & The Diamonds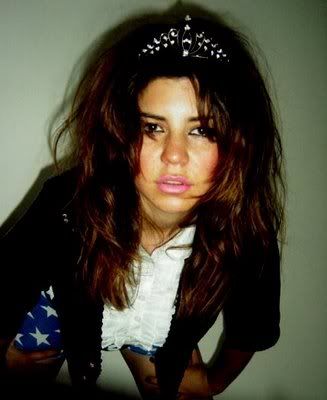 Marina, fresh from her Latitude set this weekend, will be headlining Neon Gold Record's night at Notting Hill Arts Club next Tuesday (21st July) With DJ sets from: FRANKMUSIK RUSS CHIMES STARSMITH CHESS CLUB NEON GOLD
http://www.myspace.com/marinaandthediamonds
Los Campesinos!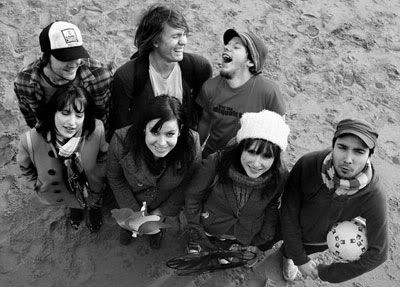 Los Campesinos! are about to hit the road on their first tour since finishing their upcoming album. To celebrate the tour, the return to the US and the band's general adoration of the 'local record shop', they've decided to build the ultimate LC! fan's prize: a hand-picked selection of records... Neatly packed in a durable tour-proof box. The band will be filming the box's travels across the tour, documenting everything that goes in - be it a lucky find from a bargain bin, or a friend's band's signed pressing. To win the box, you'll have to follow its travels, across the US and across the internet. Gareth Campesinos explains all at the official Los Campesinos website (link below)
http://www.loscampesinos.com
Spotify Baby!
Remember to check out the following 405 Playlists:
The 405 Radar
The 405 Staff Picks
The 405 Ultimate Mixtape (Add songs to it!)