Today's roundup includes The Big Pink, Julian Casablancas and Guns 'n' Roses vs Blogger. *Updated with We Are The Physics, Girls & Daniel Johnston. * Updated (again) with Thrice.
Julian Casablancas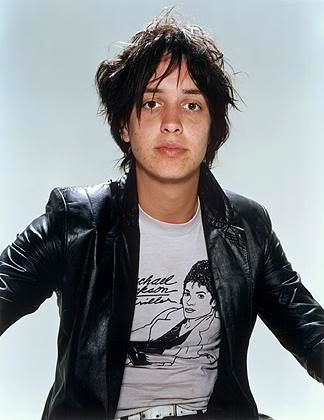 Julian Casablancas (Mr Strokes) is to release a solo album entitled
Phrazes For The Young'.
The album was recorded in New York and Los Angeles and features additional production from Jason Ladler and Mike Mogis.
http://www.myspace.com/thestrokes
The Big Pink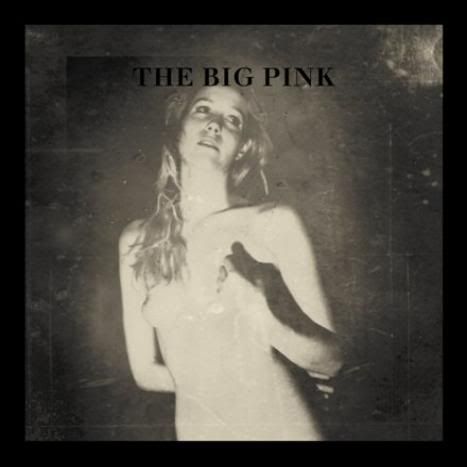 The Big Pink have revealed the tracklisting for their debut album.
A Brief History Of Love
was self-produced by the duo in New York and will be released on September 14.
Tracklisting:
1. Crystal Visions 2. Too Young To Love' 3. Dominos' 4. Love In Vain' 5. At War With The Sun' 6. Velvet' 7. Golden Pendulum' 8. Frisk' 9. A Brief History Of Love' 10. Tonight' 11. Count Backwards From Ten'
http://www.myspace.com/musicfromthebigpink
Guns 'n' Roses vs Blogger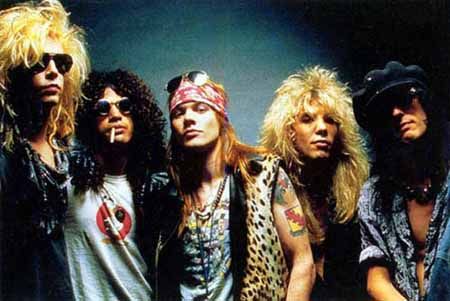 What a shocker, someone leaks a Guns 'n' Roses song and they get punished. I don't know who I should feel sorry for. Axl Rose for his mindless sad MP3 crusade or the fan that forgot just how money minded the singer is. 28-year-old Kevin Cogill posted nine tracks from the record on the website antiquiet.com in June 2008 and pleaded guilty to his crime in December. He's been given two months home detention.
http://www.myspace.com/gunsnroses
Daniel Johnston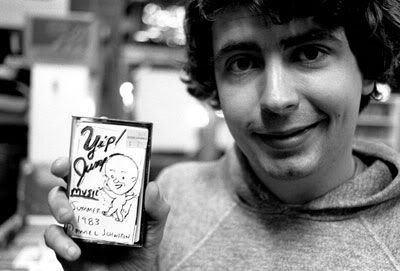 Daniel Johnston is coming over here in November to celebrate his reissue ('Yip Jump Music' and 'Continued Story / Hi, How Are You') campaign of 2009.
November
Sun 1st Brighton Concorde 2 Mon 2nd London Chapel Tue 3rd Manchester Town Hall Wed 4th Edinburgh Queens Hall Fri 6th Leeds Brudenell Social Club Sat 7th Cardiff The Gate Arts Centre
http://www.hihowareyou.com/
We Are The Physics
We Are The Physics have just been confirmed as supporting The Victorian English Gentlemens Club on a second date, adding the Glasgow show to the already confirmed Edinburgh gig in August. They also appear tommorow at Newcastle's Cluny 2, on stage at 9.30pm - Free Entry. WATP's forthcoming tour plans are as follows:
July
18 Newcastle Cluny 2 (FREE ENTRY)
August
4 Edinburgh Cabaret Voltaire (w/ The Victorian English Gentlemens Club) 5 Glasgow King Tuts (w/ The Victorian English Gentlemens Club)
September
10 Kingston New Slang at McClusky's (w/ The Wave Machines) 11 Brighton Hobgoblin 12 London Guided Missile at the Buffalo Bar (w/ Sigue Sigue Sputnik) 13 Edinburgh Artrocker New Blood tour at The Bongo Club (FREE ENTRY)
http://www.myspace.com/wearethephysics
Girls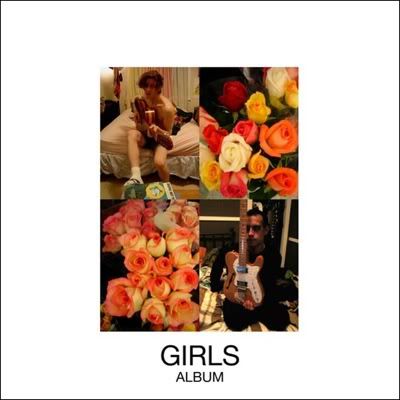 San Francisco duo Girls will release their brilliant debut album 'Album' on 21st September through Fantasytrashcan/Turnstile Music. (album cover above) Tracklisting: 01. Lust For Life 02. Laura 03. Ghost Mouth 04. God Damned 05. Big Bad Mean Motherfucker 06. Hellhole Ratrace 07. Headache 08. Summertime 09. Lauren Marie 10. Morning Light 11. Curls 12. Darling
http://www.myspace.com/girlssanfran
Thrice
Thrice (pictured above) have announced that their sixth studio album,
Beggars
, will be released on October 12, 2009 through Vagrant Records.
Beggars track listing:
1. All The World Is Mad 2. The Weight 3. Circles 4. Doublespeak 5. In Exile 6. At The Last 7. Wood & Wire 8. Talking Through Glass 9. The Great Exchange 10. Beggars
The Making of Beggars Part One
http://www.thrice.net/
Spotify Baby!
Remember to check out the following 405 Playlists:
The 405 Radar
The 405 Staff Picks
The 405 Ultimate Mixtape (Add songs to it!)