Today's roundup includes The Beastie Boys, Michael Jackson, Adam Gnade, Mariachi el Bronx, LCD Soundsystem, The Cribs and Carina Round. *Additions - Barclaycard Mercury Prize nominations & Owen. *Remember! The news roundup gets updated throughout the day, so make sure you come back later for more news!
The Beastie Boys
The 405 are sad to hear that Adam Yauch from The Beastie Boys is suffering from Cancer. We hope you get better soon.
http://www.beastieboys.com/
Michael Jackson
A film based on the 80 hours of rehearsal footage for Michael Jackson's London O2 Arena residency is set to be released by Sony Pictures. The company is expected to pay over £30 million to promoters AEG Entertainment, who own the rights to the footage.
Adam Gnade
Our good friend Adam Gnade is a busy guy these days! A drawing of him appeared in the New Yorker (
http://news.adamgnade.com/post/145671309/adam-in-new-yorker-illustration
) He's playing shows with Castanets and Ohioan (
http://news.adamgnade.com/post/144875128/tours-over-final-tour-date
) He's put some new songs on his myspace (
http://www.myspace.com/gnade
) and his website (
http://www.adamgnade.com/
) is updated with loads of new stuff. Check it all out people!
Mariachi el Bronx
The self titled Mariachi El Bronx album is out on August 17th 2009, which was produced by John Avila in Los Angeles. The album will be preceded by the single 'Cell Mates' on August 10th 2009.
LCD Soundsystem
DFA Records/Parlophone will release a brand new collection of remixes of the classic LCD Soundsystem musical epic 45:33 as a series of vinyl 12 inch singles this Summer before dropping the whole set as a CD/Download album on September 14th.
http://www.myspace.com/lcdsoundsystem
The Cribs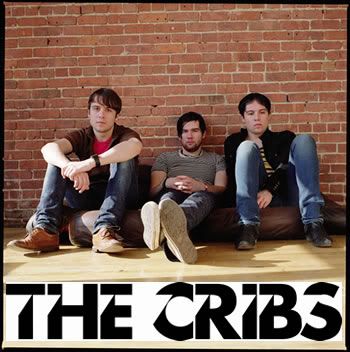 The Cribs have announced details of a very limited version of their forthcoming album 'Ignore The Ignorant' on 7th September. For the first time ever, a band has chosen to make their album available in a regional only format. The Cribs will make this exclusive version of their album available in Yorkshire, Lancashire and Portland only. How bizarre!
http://www.myspace.com/thecribs
Carina Round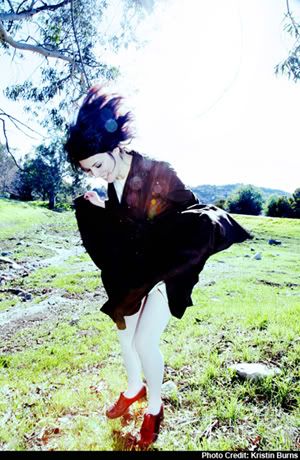 Carina Round is set to play the following shows this week: Monto Water Rats July 21st & 23rd @ 9:15pm 328 Grays Inn Road London WC1X 8BZ For Tickets for the 21st head here:
Ticketweb
For Tickets for the 23rd head here:
Ticketweb
http://www.myspace.com/carinaround
Barclaycard Mercury Prize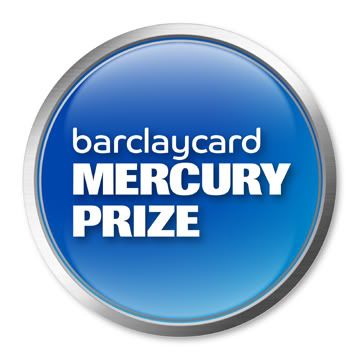 The following bands/artists have been nominated for this years Barclaycard Mercury Prize. 1. Friendly Fires - Friendly Fires 2. Sweet Billy Pilgrim - Twice Born Men 3. Speech Debelle - Speech Therapy 4. Florence and The Machine - Lungs 5. Kasabian - West Rider Lunatic Pauper Asylum 6. Led Bib - Sensible Shoes 7. The Invisible - The Invisible 8. La Roux - La Roux 9. Glasvegas - Glasvegas 10. Bat For Lashes - Two Suns 11. Lisa Hannigan - See So 12. The Horrors - Primary Colours We all know the awful La Roux or Kasabian will probably win it but lets keep our fingers crossed for Bat For Lashes, The Horrors and The Invisible.
http://www.mercuryprize.com/
Owen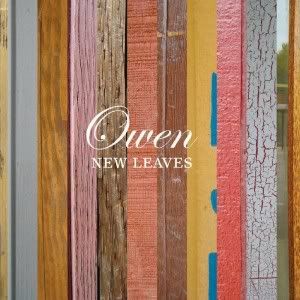 Owen is set to release a new album,
New Leaves
, Sept. 22nd through Polyvinyl Records.
Tracklisting:
1. New Leaves 2. Good Friends, Bad Habits 3. A Trenchant Critique 4. Never Been Born 5. Amnesia and Me 6. Brown Hair in a Bird's Nest 7. Too Scared to Move 8. The Only Child of Aergia 9. Ugly on the Inside 10. Curtain Call
MP3:
Owen - Good Friends, Bad Habits
http://www.myspace.com/mybandowen
Spotify Baby!
Remember to check out the following 405 Playlists:
The 405 Radar
The 405 Staff Picks
The 405 Ultimate Mixtape (Add songs to it!)