Today's roundup includes Sufjan Stevens, Morrissey, Roadburn Festival & The Leisure Society. *Updated: First Aid Kit + Emmy The Great! *Remember! The news roundup gets updated throughout the day, so make sure you come back later for more news!
Sufjan Stevens
Sufjan Stevens (pictures above) is set to release a CD/DVD package of his film 'The BQE' and its soundtrack in October. The film, which is about the expressway that connects the Queens and Brooklyn boroughs of New York, will be released on October 20. The package will include a DVD of the film, a CD of its soundtrack, and a 40-page accompanying booklet.
http://www.sufjan.com/
Morrissey
After selling out every show on his 2009 UK Tour, a final London area MORRISSEY show is now announced at Alexandra Palace on Thursday 5th November. Tickets for the new date are £35 and are on sale Friday 24th July @ 9am. Maximum eight tickets per person. Special guests, Doll & The Kicks.
http://www.myspace.com/morrissey
Roadburn Festival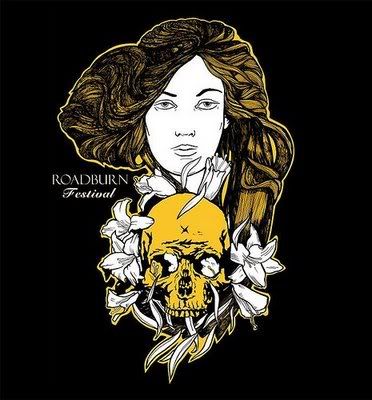 Roadburn has announced that Tom Gabriel Warrior, founder of Hellhammer and Celtic Frost, has agreed to act as the curator for our festival on Friday, April 16th 2010, and host a special event at Roadburn, called Only Death Is Real. Roadburn 2010, including Tom Gabriel Warrior's Only Death Is Real, will run for three days from Thursday, April 15 to Saturday, April 17 at the 013 venue and Midi Theatre in Tilburg, Holland. There will be an additional afterburner event on Sunday, April 18, 2010.
http://www.roadburn.com/
The Leisure Society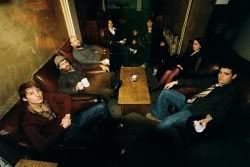 The Leisure Society is the latest addition to the Full Time Hobby family.
July
22nd London, ULU 23rd Bristol, Thekla
August
2nd Cardiff, Big Weekend 7th Eastnor Castle, Herefordshire The Big Chill Festival 21st Glanusk Park, Brecon Beacons, Green Man Festival 30th Bexhill On Sea , De Le Warr Pavillion (Willkommen Collective)
September
5th Suffolk, Festinho Festival 11th Larmer Tree Gardens, End Of The Road Festival 19th Exeter, Festival 21st Brighton, Duke Of York 23rd Milton Keynes, The Stables
October
24th Wales, SWN Festival 25th Canterbury, Canterbury Festival @ Orange Street Music Club 26th Paris, France, Café De La Danse 27th Wetzlar, Germany, Franzis 28th Hamburg, Germany, Prinzenbar 29th Frankfurt, Germany, Das Bett 30th Munster, Germany, Gleis 22 31st Brussels, Germany, Botanique
http://www.myspace.com/theleisuresociety
First Aid Kit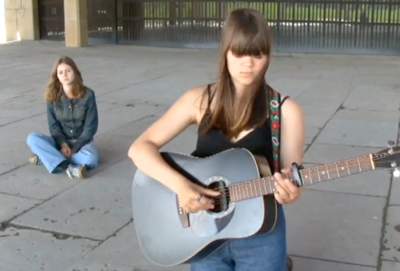 Johanna and Klara return to London next week to play their first headline show at The Lexington on Tuesday 28th July. After having to cancel their Latitude performance at the very last minute due to being stuck in Norway with no plane to catch, First Aid Kit will be back in the UK to play a string of festivals - full dates below.
July
28 - London, Lexington (www.wegottickets.com/event/50684) 31 - Hertfordshire, Standon Calling (www.standon-calling.com)
August
01 - London, Field Day, Victoria Park (www.seetickets.com) 02 - London, Underage Festival, Victoria Park (www.seetickets.com) 16 - Leicester, Summer Sundae (www.summersundae.com)
http://www.myspace.com/thisisfirstaidkit
Emmy The Great
Alongside a forthcoming Pure Groove instore on 11th August and a string of festival dates, Emmy The Great will release the new Edward EP on 10th August on her own Close Harbour label.
http://www.myspace.com/emmythegreat
Spotify Baby!
Remember to check out the following 405 Playlists:
The 405 Radar
The 405 Staff Picks
The 405 Ultimate Mixtape (Add songs to it!)