Today's roundup includes The Horrors, Frank Turner, Tiny Masters of Today & Oasis. Updated: Three Trapped Tigers *Remember! The news roundup gets updated throughout the day, so make sure you come back later for more news!
The Horrors
The Horrors (pictured above) will play a DJ set this Friday at the LA ROUTE DU ROCK FESTIVAL UK Party, in conjunction with BRAINLOVE RECORDS. The Luminaire, 311 Kilburn High Road, London, NW6 7JR From 7.30pm; £8 advance
http://www.wegottickets.com/event/53901
http://www.myspace.com/thehorrors
Frank Turner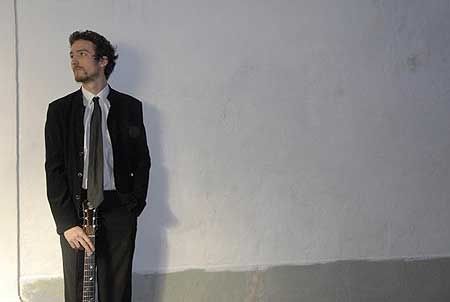 Frank Turner will be releasing his brand new download-only single 'The Road' on 31st August through Xtra Mile Recordings/Epitaph Records.
http://www.myspace.com/frankturner
Tiny Masters of Today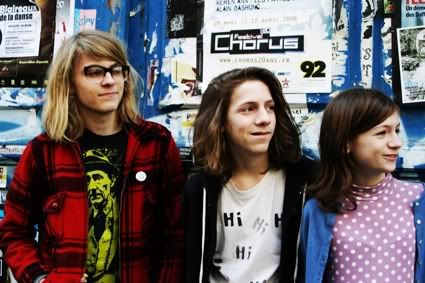 Tiny Masters of Today release a brand new single, 'Real Good', on 17th August through Mute.
http://www.myspace.com/tinymasters
Oasis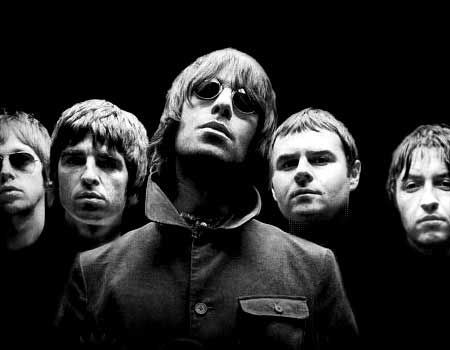 Oasis man Liam Gallagher sunk to new lows at the Roundhouse the other night. He spent the entire evening having a go at the audience and questioning whether or not anybody at the gig was actually born in Camden. Here's a question for you Liam. Where do you live exactly? Oh yeah, Hampstead. No, not Hampstead Manchester. Hampstead London. Which also happens to be in the borough of Camden. Well done. Well done.
http://www.oasisinet.com/
Three Trapped Tigers
Three Trapped Tigers have just announced a UK Tour in August showcasing their astonishing new EP, 'EP2', out on Blood Biscuits on August 17th. In main support is one-man beat factory, GOLD PANDA. www.myspace.com/goldpanda It will be sponsored by Drowned In Sound as part of their 'DiScover' tour. They play the following dates
August
17 Newcastle Head Of Steam 18 Nottingham Bodega 19 Sheffield The Harley 20 Manchester The Deaf Institute 23 Brighton Freebutt 24 Bristol Thekla 25 London White Heat
http://www.myspace.com/threetrappedtigers
Spotify Baby!
Remember to check out the following 405 Playlists:
The 405 Radar
The 405 Staff Picks
The 405 Ultimate Mixtape (Add songs to it!)