Today's roundup includes Idlewild, SWN Festival and She Keeps Bees. *Remember! The news roundup gets updated throughout the day, so make sure you come back later for more news!
Idlewild
Idlewild (pictured above) are headinf out on tour to promote their sixth album,
Post Electric Blue
, which was released in June via their website. Nottingham, Rescue Rooms - October 11 Exeter, Phoenix Centre - 12 Colchester Arts Centre - 13 Portsmouth Wedgewood Rooms - 15 London Electric Ballroom - 16 Oxford O2 Academy - 18 Norwich Waterfront - 19 Middlesbrough Empire - 27 Leeds Cockpit - 28 Birmingham O2 Academy - 29 Sheffield Leadmill - 30
http://www.myspace.com/idlewild
SWN Festival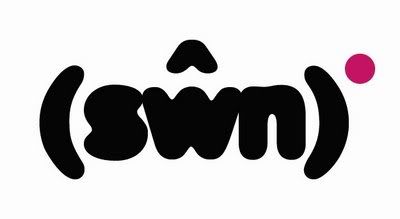 SWN Festival returns to Cardiff this October for three days of live music. Curated by BBC Radio 1's Huw Stephens, SWN Festival 2009 boasts a swathe of established and new bands playing in venues across the Welsh capital. Los Campesinos! will curate their very own night at the festival and will perform alongside Dananananaykroyd.
http://swnfest.co.uk/site/E
She Keeps Bees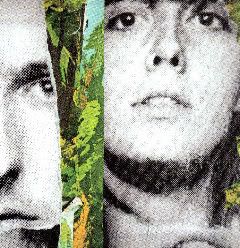 She Keeps Bees debut album,
Nests
, will be released on the 10th of August through Names Records. They'll also play the following shows:
August
5th London What's Cooking! 7th Birmingham Hare and 8th Coventry Tin 10th London Pure Groove !FREE INSTORE! 11th London Old Queens Head 12th London Borderline 13th Sowerby Bridge Puzzle Hall 16th Birmingham Hare and Hounds 17th Brixton Windmill 19th Manchester Trof 20th Leicester The Musician 21st London Wilmington 22th Exeter Cavern 23rd Green Man Festival 25th Brixton Windmill
September
3rd Leeds Royal Park Cellars 4th Halifax Doghouse 5th London Finsbury Park 10th London Wilmington 11th End of the Road Festival 14th Cardiff 10 Feet Tall 15th Bristol Cooler 16th Winchester Railway 18th London Windmill 22nd Blackburn Freshers 23rd Rochdale Flying Horse 24th Nottingham Bodega 25th Liverpool Leaf Tea Room n Bar
http://www.myspace.com/shekeepsbees
Spotify Baby!
Remember to check out the following 405 Playlists:
The 405 Radar
The 405 Staff Picks
The 405 Ultimate Mixtape (Add songs to it!)