It's one of those ideas that seem so simple, yet so innovative, you wonder why it took so long. IBM has partnered with creative agency Ogilvy & Mather to create fascinating new street advertisements with a purpose. As part of IBM's new Smarter Cities campaign, the agency designed billboards that double as street furniture.
From a curved top ad that doubles as a rain shelter to another that curves at the bottom to form a bench, the billboards are a cool way to engage pedestrians beyond just shoving images in their faces. They are tastefully simple with a design sense that is far from garish.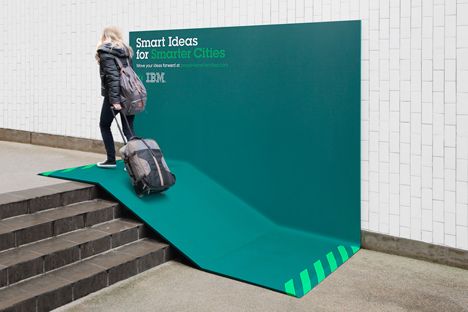 IBM has already rolled out these ads in London and Paris and is currently planning to launch them in cities across the world.
Check out the short, cool clip showing their construction and use over at Dezeen.