So far, 2011 has been an interesting year for new music with attention seeking stakes higher than ever for those trying to make a name for themselves. From the ever present 'mystery card' played by Manchester's PR pros Wu Lyf and fellow Mancunians Stay + to the delusional, fuelled with arrogance (none other than Viva Brother), there hasn't been a shortage of new acts trying to push their way in.
Looking back on our Ones To Watch list, the artist that has gained the most widespread success is BBC Sound of 2011 nominee James Blake, who was pipped to the post by chart-botherer and incredulously annoying pop star Jessie J. Others have been criminally underrated despite being hyped by many people. Half way through the year, we take a look back on the artists and see how well (or not well) they've done this year.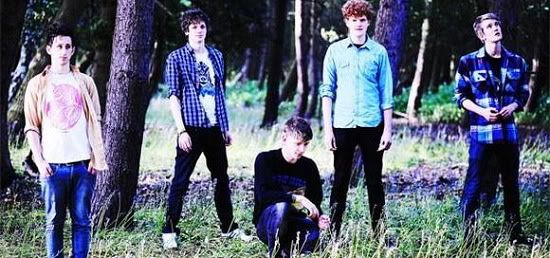 Dog Is Dead
'A band that are perfect for festivals'; This Nottingham based five piece have proved themselves festival worthy over the past half year, lining up slots at Latitude, Underage Festival, Rockness and Bestival among others. They've released three singles this year including Glockenspiel Song which featured on the not so successful fifth series of UK teen drama Skins. They also released 'Your Childhood' EP in May. Dog Is Dead have also supported Viva Brother on their UK tour in May although I'm not sure that can really be considered an achievement.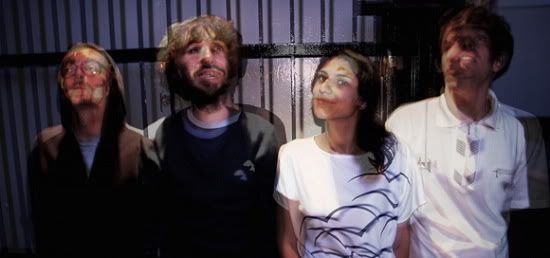 Islet
Since the release of their brilliant second mini-album Wimmy, Islet seem to have somewhat disappeared. They've remained fairly elusive throughout 2011 although they're making festival appearances at Reading & Leeds Festival, as well as Bestival, 2000 Trees, Truck and Beacons Festival. Unfortunately, 2011 has not been their year as there has been a limited amount of the live shows they became so renowned for. This may be because they're busy working on their album which doesn't have a release date yet.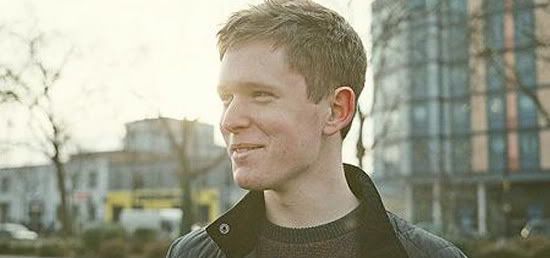 James Blake
Coming second on the BBC Sound of 2011, there was a weight of expectation over James Blake's shoulders. Single 'Limit To Your Love' set off a chain reaction hype with his soulful voice combined with his minimalistic approach, similar to Mount Kimbie, this phenomenal single has now got nearly 6 and a half million views on YouTube. It's fair to say that James Blake has exceeded expectations in terms of popularity. He released his S/T debut in February which was not received as well as expected. Having a different feel to 'Limit To Your Love', some people were put off by the album as a whole. Featuring at many festivals and playing all over the world, Blake has made a name for himself with success in the US as well as here in the UK. With a repressing of his first release 'Air and Lack Thereof', there's a certain demand for him which hasn't died down since he first became a hyped artist.
www.myspace.com/jamesblakeproduction
Cults
This New York based angelic pop duo have come a long way this year so far. They released their S/T debut album in May which had very mixed reviews but is generally a playful twee pop album guaranteed to get people singing along, especially to debut single 'Go Outside' and most recent single 'Abducted' which has over ½ a million views on YouTube after only a month. Playing Glastonbury and at Reading and Leeds later this year, Cults have already got people singing along to their infectious melodies and are unconsciously putting smiles on your faces.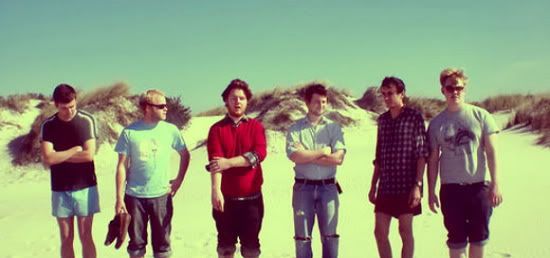 Jonquil
This is another of those fairly elusive bands in 2011, through no fault of their own. An offering of the best bands from Oxford, Jonquil are part of Blessing Force which includes Trophy Wife who have received attention this year. Despite not releasing anything as a band, lead singer Hugo Manuel (Chad Valley) has recently released an EP, Equatorial Ultravox which suggests that he's been too busy with his solo project for the band to release any new material. Although, they have a festival slot at Truck Festival which suggests there may be some new material on the way.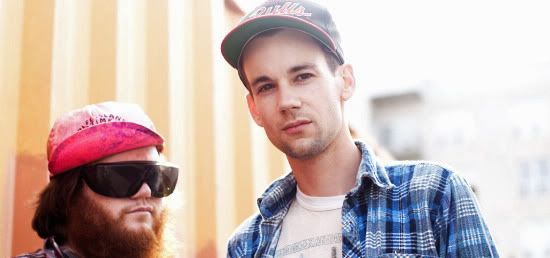 PS I Love You
Canadian based artists seem to be crawling out of the woodwork from every angle with the arrivals this year of Braids, Austra and The Weeknd to mention a few names. Among those three, Ps I Love You have also just been nominated for the Canadian Polaris Prize, showcasing the best of Canadian music. Having an epic guitar sound, you'd imagine that they're right up everyone's street right now with that slightly nostalgic tinge to their music. As said; 'They sound like Spencer Krug fronting Dinosaur Jr at a party attended by all of his ex girlfriends'. They released their debut album in April in the UK which had previously been released in America and received a praising 8.1 from Pitchfork. They also collaborated with fellow Canadian Diamond Rings who co –wrote their single 'Leftovers', released on 7" in May.
www.myspace.com/psiloveyouband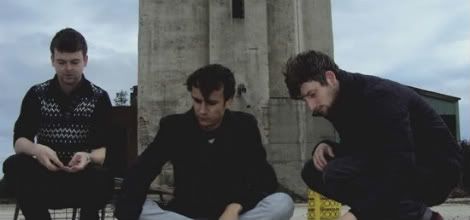 Trophy Wife
Having seen Trophy Wife support Bombay Bicycle Club last December, I predicted that they would get far with their sound that was similar to Foals on record and strangely closer to Egyptian Hip Hop live. With the right attitude and single 'Microlite' in tow, there was hope that they'd get noticed. Along with them being in Blessing Force and them touring with Foals, they had a good formula for a successful band. Unfortunately, we haven't seen much of this Oxford trio apart from single 'The Quiet Earth' late February released on great indie label Moshi Moshi but after various festival appearances so far this year and more to come, Trophy Wife are set to slowly build up a reputation.
"Up until now 2011 seems to have happened without us quite realising. We are now all mildly agoraphobic and spend way too much time in a garage full of things like wetsuits and the plastic cones that can be attached to dog's necks to prevent them from chewing away at their post-op stitches. No really, it's lovely (we put up fairy lights). So lovely in fact we were inspired enough to devise the ambitious task of creating an EP where each track is worked on with us by a different producer. Despite the nightmarish logistics and communicative issues involved due to the fact that all but one of our chosen producers live no-where near us, it has been one the best decisions we've made as a band. It's given us the opportunity to travel to Berlin and record with Ewan Pearson, a very eye opening experience that taught us the creative benefits of removing oneself from a garage in Oxford (filled with motorcycle helmets, 1970's Christmas decorations and a wooden box with an actual human skeleton in it – don't ask) and spend some time in one of the most intoxicating cities in Europe. Ewan described Berlin to us as "the grave-yard of ambition" – meaning that if you're not careful you can move there with grand plans of creating some world changing piece of art and then wake up four years later with a piercingly digital, minimal techno hangover and realise that artistically you've done zilch and you're actually a dickhead. Luckily for us Ewan Pearson isn't a dickhead and instead is capable of producing an absolutely killer clap sound."
"The EP has also allowed us to fulfil a collective life long ambition – to collaborate with Warp Records glitch veterans Plaid. Ben and I pretty much forged our friendship manically passing a set headphones back and forth in our sixth form common room with Plaid's 'Double Figure' blasting out of them and Jody first joined forces with us due to wanting to start a band that sounded "like Plaid but with guitars". Anyway, they've helped produce up the single from the EP and the only way I'm capable of describing what they've done (the actually technicalities of their production style is mind-boggling) is that they've given us 'BOUNCE'. Think Trophy Wife on trampolines or the three of us playing inside one of those cars that Snoop Dogg has bouncing around in his videos. Cant wait for people to hear it - the EP is due to come out soon."
"Loads more could be regaled about our 2011 such as touring with Esben and the Witch, starting to play festivals this summer and the bizarre masochism we endured to produce one of the videos for the EP - but I'm nearing the word limit and Jody is due to arrive soon with Tyskie's ready to record some acoustic versions of the new tracks. See you all soon."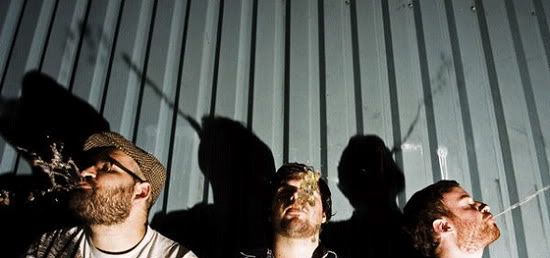 Fair Ohs
These guys have been so highly praised by The 405 that their debut effort Everything Is Dancing recently received 10/10, a good sign of their progress this year. So far the record has not received a negative review, which proved that they've evolved into much more than the lo-fi tracks they started out with including the infectious 'Himalayas' on their 7" split with Spectrals. Although they don't come from ancient Egypt as their witty name subtly suggests, Fair Ohs released a mix tape earlier this year on the ever so retro tape format which included their demos and live songs, fuelling the hype they were already receiving.
www.myspace.com/theemightypharoahs
Grouplove
Grouplove are one of those bands who don't receive the attention that they deserve, yet. They've been hailed by NME and embarked on the Emerge NME Radar Tour alongside throaty warbler Anna Calvi and scuzzed up fun for the teenage at heart, The History of Apple Pie. Their feel good summer-y song 'Colours' grabbed people's attention before they released their 6 track mini album in February and have built up a live reputation supporting on bills alongside Foster The People, Los Campesinos! As well as headlining their own shows. With the all important spot at Reading and Leeds festival, Grouplove are quietly building up a loyal fan base.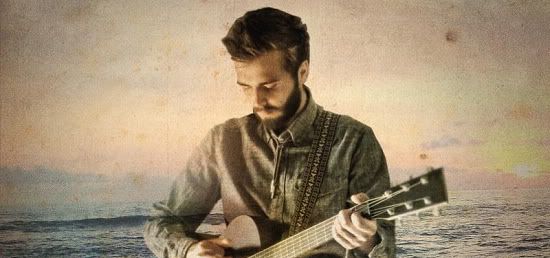 Lord Huron
'The fact that Lord Huron are based in LA via Michigan is about all we can tell you about the band themselves', this statement made originally still stands. They're still playing exclusively US dates, suggesting that there's either a small UK fan base or they haven't sorted out a trip to the UK yet. Almost entirely disappearing, nothing new has appeared from Lord Huron and it seems that what originally was a spark has fizzled out.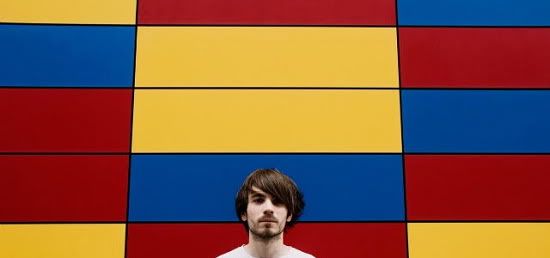 Seams
Musical alias of James Welch, Seams is not just an extension of the music that Gold Panda makes. This is one of those projects where it's not how many releases/shows you play. With a spot at Brighton's finest festival, The Great Escape, the best place to showcase the hottest new music around, Seams has set himself up well without the mass hype of most bands these days. He's recently done a remix of Memory Tapes' 'Yes I Know', as well as releasing his new single 'Focus Energy/Motive Order on the 18th July. 'Focus Energy', a glitch electro number, has layered synths and chopped up vocals that people go crazy for.
"So I spent most of my 2011 firmly glued to my computer, but unfortunately rather than working on new music, I was writing my dissertation. When people say the final year of a degree is hectic, they really aren't lying! But uni is all over now and I can finally come out of hiding. My attempt to lay low for six months didn't completely work though, I played a bunch of shows, including my first overseas, which was awesome. As time's gone on, I've found myself catering more to trying to get people dancing. This resulted in my final piece of uni coursework being a couple of tracks that almost resemble techno, the two tracks ended up becoming my next single, 'Focus Energy/Motive Order', which is being put out on 12" by the consistently brilliant Pictures Music, on the 18th July. Now that I'm a free man, the plan is to spend the summer writing a tonne of new tracks, getting ready to jump back into action in September with a whole new live set, and a run of releases lined up. I want to somehow bridge the gap between the super electronic feeling of new single and the field recordings of Tourist, hopefully the rolling hills of Hampshire will provide enough inspiration!"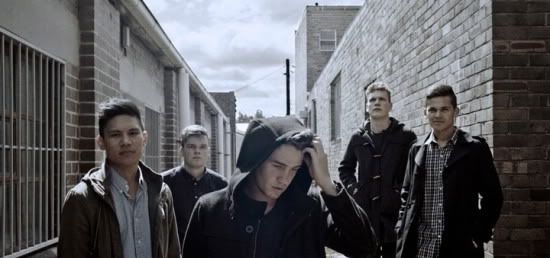 Gold Fields
Gold Fields have remained a largely elusive live band, only playing Australian shows and within that, supporting Canadian thrash electro heroes Crystal Castles. In terms of releases, Gold Fields have not released anything since their demos in 2010. Although on their bandcamp, they have their debut single, 'The Woods' up which is due for release on 1 August. It's worth a listen, frantic drums, oscillating guitars and faded vocals that feel like The XX gone happy.
http://goldfields.bandcamp.com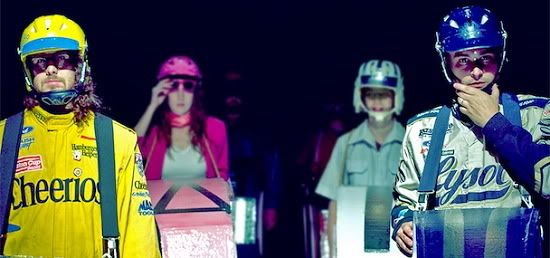 Dale Earnhardt Jr. Jr.
Sometimes the songs that have those little melodies that you find yourself humming when you're meant to be doing something else. 'Simple Girl' is one of those songs, released last month along with their debut album It's A Corporate World. With their refreshing sound, you'll soon look past the confusing name, 2 Jr.s? Although you're not going to be seeing them playing over here anytime soon, you can hear their refreshing tunes that sound like waking up early on a summer's day and being in a good mood. Go download 'Morning Thought' which is available for free from their Myspace.
www.myspace.com/daleearnhardtjrjr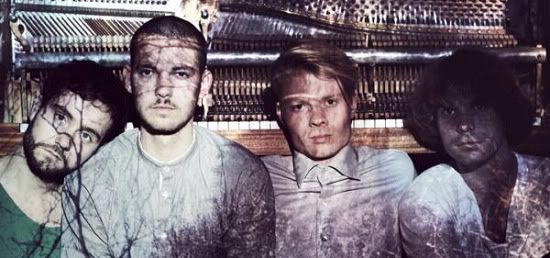 Treefight For Sunlight
'Hailing from Denmark, you might expect them to conform to the Scandinavian generalisations of being a) Really into Death Metal b) Really into Sigur Ros'. Simple melodies and harmonious vocals that fit in somewhere between Arcade Fire and Foster the People, you'd expect that Treefight for Sunlight would've received more attention by now. The released their eponymous debut album in February but haven't received the attention it could have received. After a fitting support slot with Tame Impala in Germany, Treefight for Sunlight come to the UK for the festival rounds, Truck, Bestival, End of the Road and Green Man. With Foster the People making a similar sound and achieving success, they could easily get buried in the sand this summer.
www.myspace.com/treefightforsunlight
"We've been writing new stuff and we've had a significant rise in ambition, or a change at least. We still swobble around in very abstract terms of what we want the next album to be, but that's just the way it is before you really get together and arrange something that is supposed to be "finished". Now we know the things we got annoyed about on the last album, knowledge only obtainable through the passing of time and the conflicts between that and how we've all changed musically. This gives us a lot of new ideas about what we're able to do on the next album. Ideas always sound so pure before you put work into them, because then there are suddenly 4 people all with equal enthusiasm and an ocean of new ideas. This is what takes time, and this is the reason why it's so awesome to make an album. Except for the personal economy prospect of it - There is nothing I look forward to more than this process."
"Currently we're having a week of summer vacation - i've just been home at my parents house for a couple of days, Niels is in Århus, Mathias is in the country with his parents and Morten is in Lissabon with his girlfriend. We'll be sending out a video soon. The song is Time Stretcher, the last track off our first album. The video is made by one of our friends, Jonas Kloch, whom we met on Roskilde Festival last year. The name of the protagonist is Edgar. We follow edgar through a dreamwandering that is both beautiful and scary."
"This will be the next thing you hear from us and from there we're really looking forward to playing the next gigs in England in the coming two weeks and apart from that showing you the new stuff, when it's done. And it may take a while so keep your ears peeled for news."
Einar Stray
Einar Stray basically sounds like a more introverted Arcade Fire. Being previously compared to touring member Owen Pallett, you'd be right to make that comparison with the fleeting violins and emotional touch. In February, his debut album Chiaroscuro was released, as previously said 'The annoying thing is that he's only 20. Makes you feel bad about yourself, doesn't it?' Although solely remaining in Norway for live shows, a chance to see him live would be pretty rare. You almost wish that he'd become the 9th member of Arcade Fire.
www.myspace.com/einarstraymusic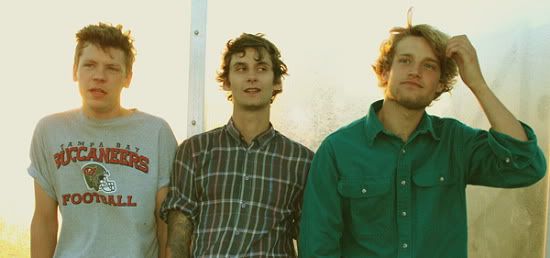 Tall Ships
Releases have been thin on the group for Tall Ships, hailing from Cornwall but moving to Brighton, this seaside experimental trio seem to be overhyped even though they have only had single 'Hit The Floor' out last month, their only release this year. With muffled almost-screams and a twanging guitar riff, along with the unfocused drums, this feels like a more lo-fi version of a song that would've easily fit onto Foals' energetic first album, Antidotes. We've yet to expect an album so only time will tell what's in store but there's a promising premise in 'Hit The Floor'.
www.myspace.com/tallshipsfromfalmouth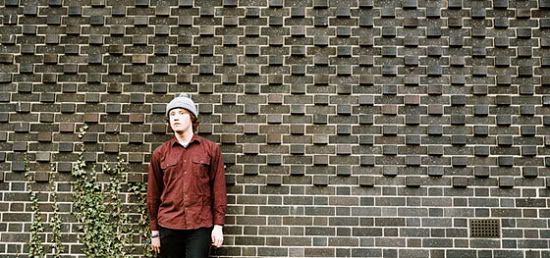 Spectrals
Spectrals got people talking with his EP Extended Play which was received really well and I'm sure people are still discovering it. His anticipated full length Bad Penny still hasn't been released, even though it was meant for release earlier this year. It's disappointing when someone as talented as Louis Jones seems to disappear after a while. We can only hope that he doesn't completely vanish off the face of the earth.
www.myspace.com/spectralspectral
"After a Christmas and a New Years Eve, I went to Hall Place to start "work" on my first record. It had been talked about it for a while, but in truth, I had yet to fully convince the 15 year old in me that I was actually getting to record an Album in a proper studio with someone that knew what they were on about. I was sick with nerves, but Richard Formby was brilliant. It was with this in mind that me and my little brother, Will, who played the drums on "Bad Penny" turned up at Hall Place on the 3rd of January. I was dead looking forward to recording again, but it was scary because I had a whole new set of songs and I had no idea what he or anyone else would make of them. I didn't know whether I'd ever get to do an album again. I still don't."
"The month of recording went quick. I'd get up around 10 and get on the bus outside my old school. One day when I was waiting for it I saw one of the teachers who had hated me, he looked at me thoughtfully and laughed in my face. The bus was slow and awful, but it gave me chance to think about what I was going to do that day and listen back to bits of what had already been done. Most times we would be there until 9 at night and I would get the bus back, shattered but super excited and would find it hard to sleep."
"On the last day of recording we had done this song that I had not really finished and turned it into something completely weird. I still don't really know where it came from and I remember we had left it until last to mix. My best friend since I was little, Stephen "Setdad" Duffy was with me at the Studio and we had been playing pool on and off while Richard got his levels and stuff. We went upstairs and this last song sounded insane, to the point where I couldn't quite recognise it. Like when you see a girl you used to fancy and she's not how you remembered her. It was pretty apparent that it had got to be the last song on the record. It sounded like the Credits of something. A bit like something off of the "Hook" soundtrack. I think what I am trying to say is, it felt like the record was done and whatever it was, it sounded like something I'd done, for better or for worse."
"I said goodbye to Richard, we left and I was sad and also made up, I didn't think I'd properly got across how grateful I was to him. I am just soft I think. Me and Stephen went home and drunk a bottle of as good a Whiskey as we could afford and listened to the record on repeat until we couldn't see straight. I know it's sad to listen to your own songs. My mum got up for work and found Stephen and our Will curled up holding each other on our living room sofa."
"I don't remember what I did up until when me and the band went on tour around the U.K with our friends Best Coast. We drove through to Manchester to do the first show in a people carrier driven by Shaun. It was a while since we had toured so everybody was really sharp and ready to make fun things happen. Best Coast got to the venue and we slipped into a load of old jokes really easy. I think this is the favourite tour I ever did. It made me really proud the way people went off for Best Coast every night. I am just as much a fan as anyone. Most nights there was someone kicking off or trying to stage dive and most nights that included one of us. On the last night in Brighton, Psychedelic Horseshit played with us too and I remember really enjoying Matt's company. Me, our Will Best Coast played a cover of Blink-182 - Dammit, for a minute it was like I was in 2 of my favourite bands, which is a pretty beautiful feeling. I think we murdered it. Afterwards we went to this cool little barn that had a Death Metal Clubnight on. Me and Bobb from Best Coast were in our element, but everyone had a headbang or whatever. I got the feeling no one really wanted to say goodbye, but it wasn't like we wouldn't get to see each other soon. Best Coast are taking over the world. I called the record "Bad Penny" Obviously, It'd be beyond amazing if you all end up liking it, but if you don't then I get it! I do like it though, and I can't help but think that's half the battle."
Still Corners
Still Corners are on the precipice of their musical output right now. They just released their single 'Cuckoo', their first offering while being signed to Sub Pop records. Comparisons have been made to fellow dream pop group Beach House but I guess we'll just have to hear their upcoming album which is due to be released later this year. They have a 7" split due to come out on the 25th July with The New Lines. With two releases so close together, this could be a sign that they want to keep the ball rolling. They've also got an upcoming slot at Field Day in August, the best festival to showcase new music.
"It's been a interesting and fun year so far. We've played a lot of shows, met a lot of new lovely people and biggest of all was our signing to Sub Pop! Earlier in the year we did a month long jaunt around the US including SXSW with the Papercuts which was amazing. Our first Sub Pop release was last week and we celebrated by having our own launch party at the Drop in Stoke Newington. Just a small affair with our friends as well as the Proper Ornaments and Amor De Dias, both of which were brilliant. We have a tour coming up in the US and Europe and our full length album is due out October 11 so we're all pretty excited about that. In the meantime we're hunkering down and practising, doing a lot of new writing, and taking it day by day. Our next release is a split 7 inch with the New Lines which is one of my favourite bands from New York. Dom at the Great Pop Supplement is doing that one and hopefully it will be out this summer."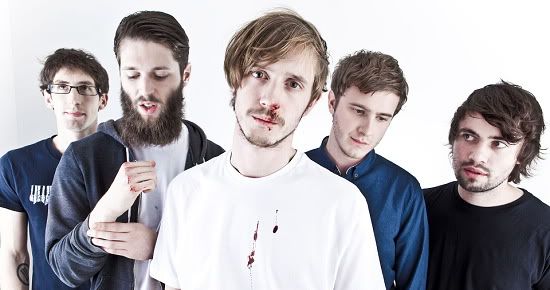 Dry The River
The next Mumford and Sons? Noah And The Whale maybe? Not quite but everyone seems to think they are the next big thing in regards to 'folk'. They've got a new single out, 'No Rest', which sounds as if Chris Martin actually wrote half decent songs and could sing better. They're not the best band around but you can't deny that once they start releasing material more regularly, they'll become quite big. You can guarantee that they'll probably gather quite a crowd at Lovebox and Reading & Leeds; people just can't seem to get enough of folk this year.
www.myspace.com/drytherivermusic
"We've been all over the place, making a start on our debut album in Connecticut with Peter Katis who produced The National, Interpol and Jonsi. Its been quite an experience going back and forward from the US to Europe 4 times so far as we have also been out doing shows in Paris, Brussels, Amsterdam, Helsinki, Oslo, Stockholm and everywhere we can get to ! This summer we are playing over 30 festivals around Europe and loving it..."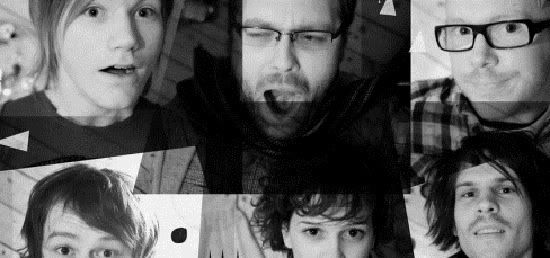 Team Me
Norway seems to be a popular destination if you want to hear the best new music. If you don't like at least 3 Norwegian bands then that's probably a little strange. Team Me released an EP earlier this year which was excellently received by The 405, with a staggering rating of 9.5 but you can understand why this kind of fuss would be made. With boy/girl harmonies, glockenspiel and violins, you'd be quick to label this 'twee pop' but Team Me are far from it. With several Norwegian festival performances, the only quarrel you could have with any Norwegian band is that they don't come to the UK enough.
"2011 have been a very amazing year so far for us, and it doesn't seem it will stop with the first. We have now developed a state of chronic blushing in our faces due to all the overwhelming response we got from all over the world for the music we make. And in few months we had played more shows than we did in all of 2010. Both The Wombats and British Sea Power kindly invited us to play support for them this winter, so we ended up doing almost 20 dates with them, mostly supporting The Wombats in the UK and in Scandinavia, playing way bigger venues that we are used to, including The Hammersmith Apollo in London, which was a wild experience. We also had much fun playing Club NME and Ja Ja Ja Nordic Nights in London, and two packed shows at The Great Escape. Now it´s festival season, we are playing a lot of them, including festivals such as Øyafestivalen and Træna back home in Norway, and Stockton Weekender and Ignition Festival in the UK".
"In between all of this, we also have written songs and recorded them to become our debut album. It will be released internationally in the beginning of 2012 I think, and we are all quite stoked about the outcome so far!"