Having just read
Rolling Stone
's top 25 record stores in the US, it made me start to think about some of my favourites in the UK. There's the obvious (
Rough Trade
) and the less well known (
Leigh Record Exchange
) so I thought it would be worth putting together a list of my top 10, and hear your favourites in the comments section! In no particular order:
Rough Trade East & West
, BRICK LANE & NOTTING HILL, LONDON Okay, so this should really count as two. But hey, we've only got 10 shops to play around with here, let's get as much in as we can. What can I say about Rough Trade that hasn't already been said? If you don't know them by now, I don't know what you've been doing with your life.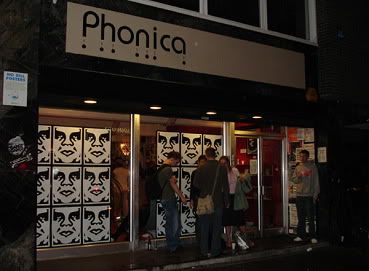 Phonica
, BERWICK ST, LONDON In the first of a whole bunch of Berwick St shops, Phonica set a high standard. Favourite of Erol Alkan and other London scene royalty, it's well worth a visit. It's not the cheapest, but it's well worth it.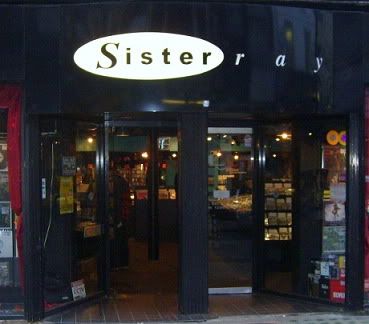 Sister Ray
, BERWICK ST, LONDON Personally, I prefer Sister Ray to Phonica, but that's just me. I've spent hours upon hours in the place. If you're into anything obscure from the last 50 years, or even just looking for something new, Sister Ray is your place. You'll find me down by all the Krautrock stuff; I'm the tall guy with the hipster haircut.
Reckless Records
, BERWICK ST, LONDON Another favourite in Berwick Street, it's not quite as big as any of the others I've mentioned so far. It's got a lot of cheap vinyl and cheap (really cheap) CDs and even better, a fuck load of promos at the counter, where you can get rare remixes and whole albums for no more than £4
Music Exchange
, BERWICK ST, LONDON Maybe my favourite shop of all time, Music Exchange is just a shop covered head to toe in vinyl, other music, or posters (it was here I first learned of the DIVORCE/Comanechi tour, which looks amazing). Loads of cheap (25p cheap) vinyl as well as some of the more rare stuff, you may not find what you're looking for, but you'll always buy something.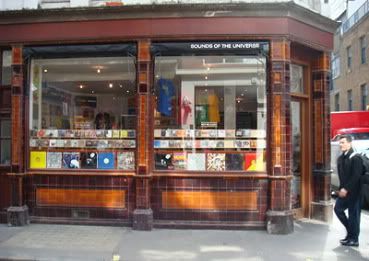 Sounds Of The Universe
, BERWICK ST, LONDON Sounds of The Universe specialises in more of the niche stuff, stuff that you won't find anywhere else. Think Reggae, Disco, Funk, Soul, Latin etc.
Oxfam
SOUTHAMPTON Right, this isn't just some charity shop, it's a fuck off huge second hand vinyl store with a hell of a lot of decent rare stuff.
Records and Relics
BLACKPOOL Records and Relics is basically a huge collection of records. There is so much there, it's all basically hit and miss – there are some unbelievably obscure things in there in a variety of genres and then there are massive gaps. It's really just about going and hoping.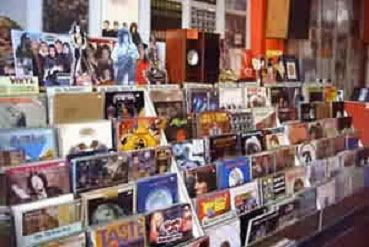 Leigh Record Exchange
, LEIGH While I've hyperlinked the website, please don't visit it, it's awful and will put you off. Despite the online evidence otherwise, it's actually one of the finest small record shops out there. It's one of two in Leigh, the second doing a lot more modern stuff and being about a mile away down a huge hill. This one is by far the better though, it's just a nice, small shop. And it sells Cass McCombs, Jeffery Lewis and Echo And The Bunnymen in all the same shop and has an old Rega turntable on the flor for no reason. I'm reliably informed by Bob in there (I guess he is the only employee) that there is another shop similar down the road, but I can't remember what it's called. It also, I'm informed, opens at 12am and closes at 8pm, a good set of traditional record store hours.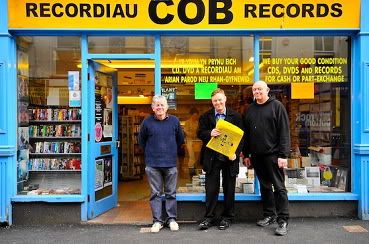 Cob Records
, PORTHMADOG & BANGOR, WALES Cob is another shop that will just stock as much as it can in as many different varieties. Click on the link above and just have a look – someone has spent a hell of a lot of time cataloguing every single piece of music they have (the word doc was over 58k words last time I checked) so you'll get something decent there. Last time I went (year and a half ago I guess) I got Battles'
Mirrored
and Robert Forester's
The Evangelist
as well as an Joe Jackson's
Body and Soul
on vinyl. Bonus:
Spitalfields record fair
This isn't just about the awesome record fair that takes place every 1st and 3rd Friday of every month, this is about the record stalls both on the everyday market (one of which has sadly recently shut down, despite the fact it was awesome) and the record stalls in the deeper heart of Brick Lane. Firstly, there is the record fair itself. This is awesome. There are promos a plenty with a stall that sells 10 for £10, well worth it when there are some rare things in there, and albums to boot. There's also loads of old vinyl stalls and niche record stalls and just about everything you could want. Then there's the Brick Lane stalls. There's some sometimes as you go past Rough Trade East and into the street there, but the best of them is if you go into one of the little buildings. There's a small stall with hundreds of old singles and rare records and a load of really cool stuff in there, from Gang of Four, to solo Tom Verlaine (on blue vinyl no less) and a deal whereby you get 50 7"s for £7. Beware though – while there was some decent stuff in the bundle I got, there was also a lot of old Shakatak and Abba. You have been warned.