Parquet Courts have announced that they will be playing a one off free show at Shoreditch's Old Blue Last on Monday 19th August.
Listen to new track 'You've Got Me Wondering Now' to get yourself in the mod for their arrival. It's taken from their forthcoming new EP, Tally All the Things That You Broke (out October 7th on What's Your Rupture?).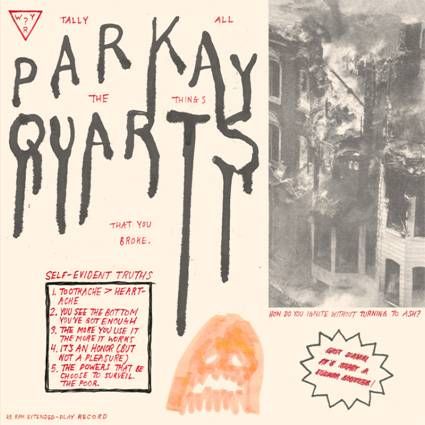 1. You've Got Me Wonderin' Now
2. Descend (The Way)
3. The More It Works
4. Fall On Yr Face
5. He's Seein' Paths

Wanna hear more songs like this, but don't know where to start? Email us at hello@thefourohfive.com and we'll send you a list of songs/artists similar to this, or make you a personalised mixtape. We also suggest trying our Discovery service for further music exploration.