Pay It Forward is about getting a music-based recommendation from an artist we like, then asking another artist we like to review it. The cycle will continue every two weeks until the end of the year.
Taking the Pay It Forward challenge this week is the wonderful DENA:
Ballet School - 'All Things Return At Night'
"I kinda spontaneously thought of that song after listening to the one I had to review. I thought what would I "DJ" next, haha. Ballet School is my favorite guitar and vocals band from nowadays, I think they have a super special sound and Rosie is the most incredible vocalist ever. I just love them."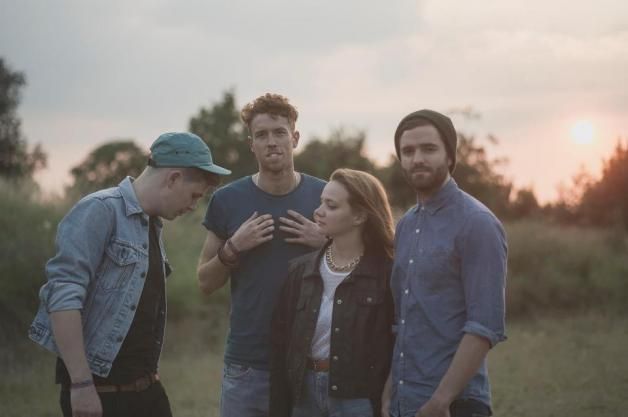 We asked Kate Sproule from Mt. Wolf to have a listen to DENA's track suggestion. Here's what she thought:
I saw a few people talking about this track when Grimes uploaded it to her tumblr a few week back but I didn't check it out until now. On first impression, both the song and video present a slick slice of nostalgia delivered by a voice that has real depth. I love the energetic drums and guitar riffs, seamless and playful with chord progressions that cushion the vocals perfectly.
What the song really does is make me want to see them live. At a glance the project seems to be the brainchild of a Brit living in Berlin but which is also described as a three sometimes four-piece. They exude a little bit of mystery, a DIY edge and some seriously catchy writing, which all makes me think they could reach cult status in the not too distant future.
Remember to look out for the next installment of 'Pay It Forward', as Mt. Wolf will be leaving a track behind for a mystery artist...
Click here to read the previous edition.