Free this Friday? Then head down to Gamerbase Trocadero in London, and you might be in with a chance to win an Xbox 360.
Bohemia Interactive are celebrating Friday's release of Carrier Command: Gaea Mission by hooking up the original Amiga classic to a huge LCD screen, and inviting fans to come along and have a go. They really want fans to see how true they've stayed to the original, so anyone popping down can also have a go on the remake. If you're not in London, then not to worry - HMVs in Market Street, Manchester and Princes Street in Edinburgh will be allowing gamers to test drive the new game in store for the next two weeks.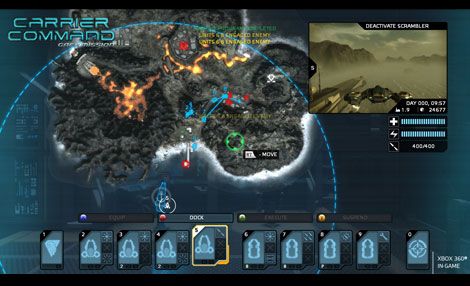 Everyone who turns up to play the game between 10am and 6pm at The Trocadero will be entered into a draw to win a brand new Xbox 360 - so if that's not enough reason to skive off work, we don't know what is.
Carrier Command: Gaea Mission will be released by Mastertronic on Friday, September 28th 2012 for Xbox 360 and PC.