We like God Don't Like It. They provide us with a glorious plateau of music in the form of their live shows, podcasts and just general positive input into the music community. So when they announced that they were to take August off in respect to shows, we were hurt; but hell, we can't stay made at them for long, especially when details of their first show after this mini-hiatus was announced.
For GDLI (not Global Dream Land Investment Limited for those with hugely below-par Google-skills) on September 6th at Corsica Studios will play host to an electronic lo-fi frenzy in the form of Teebs, Jeremiah Jae and My Panda Shall Fly.
Teebs belong on the Brainfeeder collective so you should already know what to expect, if you are not familiar. Real name Mtendere Mandowa, he had a chance meeting with fellow downbeat electronic type Flying Lotus at the notorious Low End Theory club in LA, and from thereon in their relationship has blossomed; to the extent that they even lived in the same apartment block with fellow contemporary Samiyam.
He's the kind of chap that seems to have a pulsating restless creativity about him, given his other talents as a painter, skater and visual artist. This energy and restlessness one could argue is evident in his electronic leanings with the kind of chopped-up lo-fi sounds; but stitched together to make something elegant in a downtempo beautiful haze.
Debut album Ardour saw the light of day in late 2010, and an album that shows an embarrassment of riches in the potential department; an album that I know personally forced me somewhat annoyingly to re-think my end of year list as the stone was being etched.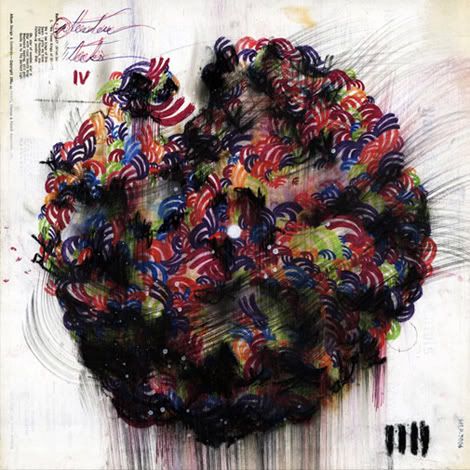 Supporting will be My Panda Shall Fly, the Sri-Lankan born now Peckham residing (oh hai SE5) all-round top human, who in some worlds is known as Suren Seneviratne. If you've been reading these pages recently ('course you have) you can't help but know of his work, having posted a multitude of remixes by him including The Weeknd and most recently Psychologist.
Another character with creativity positively dripping through his pores, be sure to check out his photography also; and of course his EP Sorry That I Took So Long, so called as he was sorry that he took so long making it. Your ears will probably like the playful soundscapes of the 'post-whatever' variety, or to use his words a "sun-kissed Tibetan crunk".
My P@nda $hall F1y is signed to the Dam Mantle owned Growing Records, an off shoot of Wichita Recordings - and will be playing live on this night. A first we believe?
My Panda Shall Fly - Injury by My Panda Shall Fly ♥
Making up to the trio is Jeremiah Jae, a Chicago-based beatmakier heavy on the gritty wordsmithery who also resides on the Brainfeeder collective. Be sure to check out his experimental mixtapes floating about on the internet such as this one, JJ - Lunch Special Pt 4, also produced by Flying Lotus amongst others. Oh and to top it off Throwing Snow will be djing.
You can buy tickets for the show at Corsica here and other places.