Prince Rama have announced details of a new album, which is set to be released this November.
The follow-up to 2011's Trust Now is entitled Top Ten Hits of the End of the World, and will be released on November 5th via Paw Tracks.
According to the press release the Brooklyn duo "invented ten different pop bands that died during the apocalypse, channelling the ghosts of each one to perform the various songs." Sounds insane.
Check out the tracklisting/artwork below.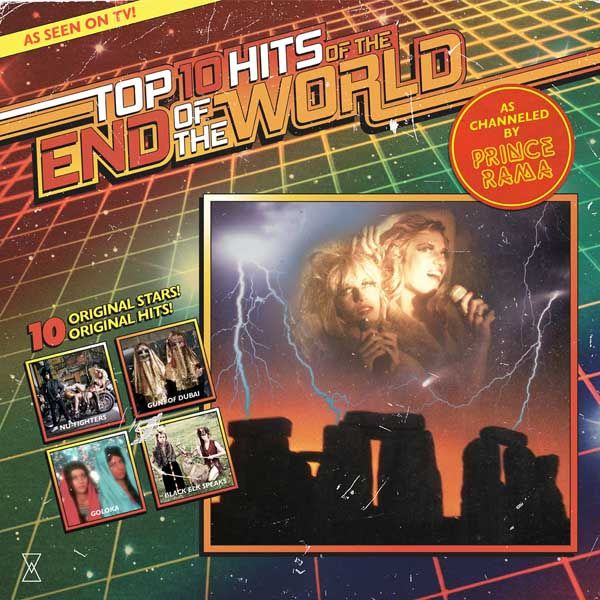 Tracklisting:
1. Blade of Austerity – Guns of Dubai
2. Those Who Live For Love Will Live Forever – I.M.M.O.R.T.A.L.I.F.E.
3. No Way Back- Nu Fighters
4. So Destroyed – Rage Peace
5. Receive – Taohaus
6. Radhamadhava – Goloka
7. Fire Sacrifice – Black Elk Speaks
8. Welcome To The Now Age – Hyparxia
9. Exercise Ecstasy – The Metaphysixxx
10. We Will Fall In Love Again – Motel Memory