Sony has confirmed the launch dates for PS4 in North America, Canada and Europe. The PS4 will launch in the US and Canada on November 15 at a price of $399, and on November 29 in Europe for €399 and the UK for £349. The console will also go on sale in 10 South American countries on the later release date, making the console available in 32 countries by the end of the month compared to 13 for Microsoft's Xbox One.
Sony wasn't scared about laying down a few jibes at fellow competitor Microsoft during this announcement:
"Our goals for PS4 are clear, ambitious and unwavering. We set out to build the most powerful gaming platform with a deeply held, consistent focus on you the gamer," said Andrew House, president of Sony Computer Entertainment, at a press conference.
"While others have shifted their message and changed their story we are consistent in maintaining policy and a model that is fair and in tune with consumer desires," he said.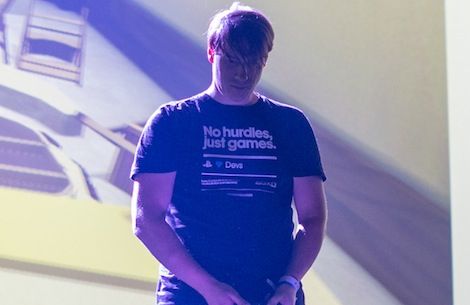 Sony also confirmed that the PS Vita will be getting a much needed price cut for its ailing portable console, seeing prices down from $249 in the US to $199 and to €199 in Europe. Additionally there will be "significant reductions" in the price of Vita memory cards in both regions, a remedy to one of the major weak sale points of the portable console.
The price cut for the PS Vita comes as a very timely announcement where Sony has shown off the true capabilities of the portable console's remote play function with Assassins Creed IV: Black Flag. It's bound to be a selling point at how smoothly the PS Vita can stream such a graphically hefty game.