To celebrate the release of his new EP Atlantis (which is out today), Kasra V shares a few musical gems as part of our Record Shopping feature.
"For this round of Record Shopping, I've decided to choose some records for The 405 that I've been really enjoying playing out recently. Anyone who follows me will know my tastes are extremely eclectic, so I've chosen a mixture of old favourites, new tracks that I've fallen in love with and a few things in between."
1. Jose Padilla- 'Lollipop' (12" Version)
This remix EP, which is a follow-up of Jose Padilla's new album, is everything. All the remixes on this and the different versions are so incredible, but this one is my personal favourite.
2. Sun Runners - 'The Finest'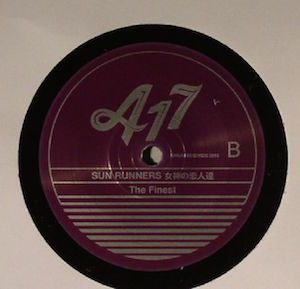 The latest offering of Funkineven's label Apron records, which if you haven't already checked out, you definitely should. This track in particular I've been playing a lot lately in DJ sets and over the radio, it comes highly recommended from me.
3. Sasac- 'Talking God' (Eddie C Remix)
'Talking God' is the second release from a brand new label that has emerged from Brooklyn by the name of Alliance Upholstery. They are still very much in their early stages, but I have loved both releases they have put out, especially this remix from Eddie C on their latest release.
4. Mor Elian- '323 To Plaza'
Taken from Mor Elian's debut EP on Prime Numbers. I mean, if this is your debut EP then you are definitely doing it right.
5. Ajukaja & Andrevski - 'Mesilind'
I've been slamming this song out all summer, it's one of those ones that you never get tired of, and it always gets a wicked reception every time people hear it played. Massive shout out to Levels for putting this out.
6. Ron Trent- '1985'
This number by Ron Trent is dedicated to Ron Hardy which has recently got reissued by Rush Hour and it's such a fucking amazing song (sorry for swearing that's the only words I can think of to express how good this one is.)
7. Vince Watson- 'Calypso'
This one came out around February 2015 on Osunlade's label and I've been playing/listening to it religiously since. I think the name suits the track perfectly - it has that tropical, tribal feeling, and it's seen me well through summer.