Last week, Red Bull Music Academy hosted The Future of Sounds of Hip-Hop event at Highbury's The Garage, with Jay Prince, Little Simz and Pusha T all performing and DJ Semtex spinning. Each of them lit up the stage in their own respective manner. Whilst the Virginia native and G.O.O.D. Music rapper was billed as the headline act, it's safe to say that Islington's own Little Simz stole the show.
Jay Prince and Little Simz in particular have been making waves across the world, with both of them recently performing in the States and Canada. However, they came home and were shown tremendous amounts of love for their considerable talents. Given that this was about the 'Future of Hip-Hop', the two Londoners should have been the headlining acts, with the 13-year veteran supporting.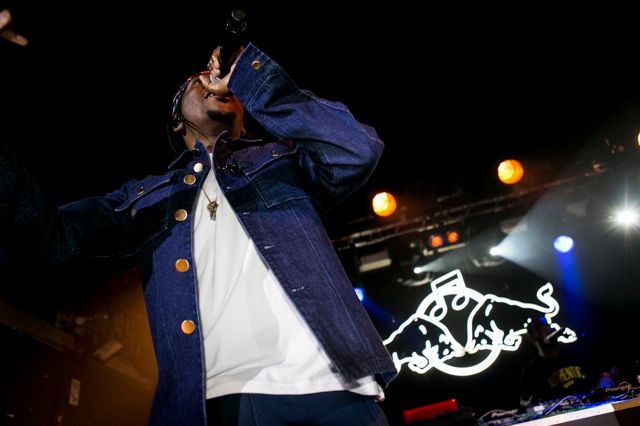 First up on the night was Jay Prince, who returned home for one night to perform tracks from his EP BeFor Our Time. The Soulection rapper's laid back vibe with smooth, jazzy beats warmed the crowds up for Little Simz. Jay Prince's performance is but an example of the growing force that is Soulection and with KAYTRANADA, Sango and Hannah as label mates, the only way is up.
Little Simz came out making a statement that she was home, as she wore an Arsenal top, whilst performing a stone's throw away from The Emirates stadium. Simz brought an immense amount of energy to the stage but her crowning feat of the night was when she insisted that everyone in the room get just as hyped as she was. She performed a variety of tracks from her mixtapes and EPs, giving the crowd a taste of the lyrical dexterity and punchiness she has to offer. When the crowd looked like it was settling, Simz was there to forcefully insist that we go HAM. I need every one of you motherfuckers jumping. If everyone isn't jumping, I will start this shit as many times. I don't give a fuck!" She shouted before performing her last song, proving that a crowd's energy at a gig is extremely important.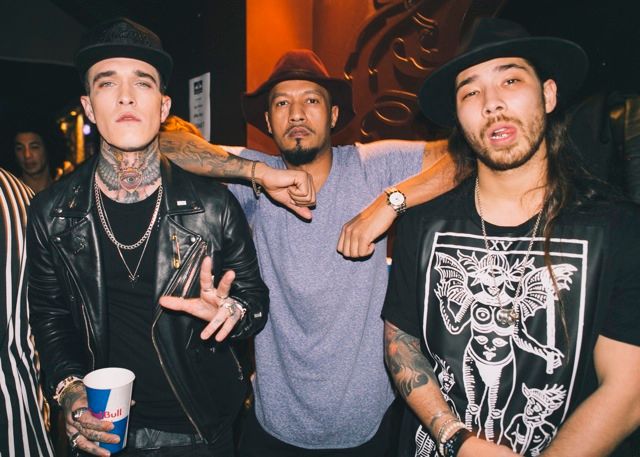 Pusha T had a lot to live up to after Simz' performance and he delivered. Having been a fan of Clipse since the release of their debut album Lord Willin', there was a strong lack of that material apart from a brief performance of 'Grindin'. Most of the tracks he performed came from his 2013 debut solo album My Name Is My Name, such as 'Numbers on the Board', 'King Push' and 'Nosetalgia'. Pusha T was fierce in his delivery and after years of waiting to see him perform live, I left happy.
Red Bull Music Academy has done a great job of showcasing the best of hip-hop and grime over the past couple of years. They've provided a template as to how corporations can embrace a culture without diluting it.