There is an artistic premise behind Relish which is perhaps lacking in other one-man labels - one that ties all its work into a whole. The 6 EP III, with its accompanying prints and visuals, makes this Relish release a prime example of its mission statement. That's where my conversation with its owner Robi Insinna (Headman) started...
"It's a lot of work, as in I handle myself as I would any other artist, it is all me, this time I have even taken care of the limited edition vinyl ending up in the right shops, like Rough Trade. I have always led the visuals, and now the videos, and taken control of the A&R for remixes... I guess everything is quite an egomaniacal project, it is all pretty much to give an imprint of how I like things to sound."
Relish paints itself as somewhat of a project rather than a label, with a defined ethos and colour. The whole package is put together by the one man. A mesh of influences exists of course, reflecting, as Robi tells me, his love of pop art and retro. It's not strict, but it is guided.
"I definitely give the whole imprint my idea, my character, so in the past I have said yes to someone taking control of one thing or other but I'm not XL, so if I have time I can do the visuals, the covers, direction. I want Relish releases to be special, and for people to be able to say our work is typical of us. I guess I prefer these one off artists, that give us a nice spread in the scene I am in, for our size. I was very inspired by underground vinyl scenes, crews putting out certain types of music, if not an amazing record at least an interesting record... even like Sire records signing Talking Heads."
6 E.P.III is no different, with Robi printing special artwork for the 200 copies, and producing, as usual, the videos. That is not to say that the remixes are mere reworks to the Headman standard, aside from reaching the usual set, London dance aficionados will be glad to see the rising 'Shift Work' on the tracklist. Manfredas brings a darker cut, but also sheds fresh light on 'Work' with new lyrics from singer Autarkic. What Robi and I agree on, is that Relish and EP III serve not only his sound, but his style.
"People in interviews always say that I put out underground music, but I just love things that interest me, and in this case I have picked three amazing artists, that because I am so involved many haven't heard of. What even is underground music anymore? All of the artists really match the way I perceive things; and not too retro, they are modern, but reflecting the past in a fresh way."
One of the main themes I found at London Electronic Arts Festival was how electronic labels are challenging the mainstream, having to do more than just push music to be independently successful. Ninja Tune - a successful label - make sure they dedicate time and thought into how they present their music. Labels need to create an image, give their content a concept for the audience; Robi senses that for some this makes for artificial gimmickry. Labels often struggle to bridge the divides, and media.
"Especially in my field, you have to give it a bit of depth, it isn't about new media, online viral, or a million clicks, you have to give music another dimension for people to cherish the product. I studied fine art so I start seeing things visually anyway, and I don't differentiate too much between what genre, or form something is. It isn't about MTV anymore, and for me it is about visualising my work. I think the boundaries between popular culture are blending, which I hope puts us into more of an art corner."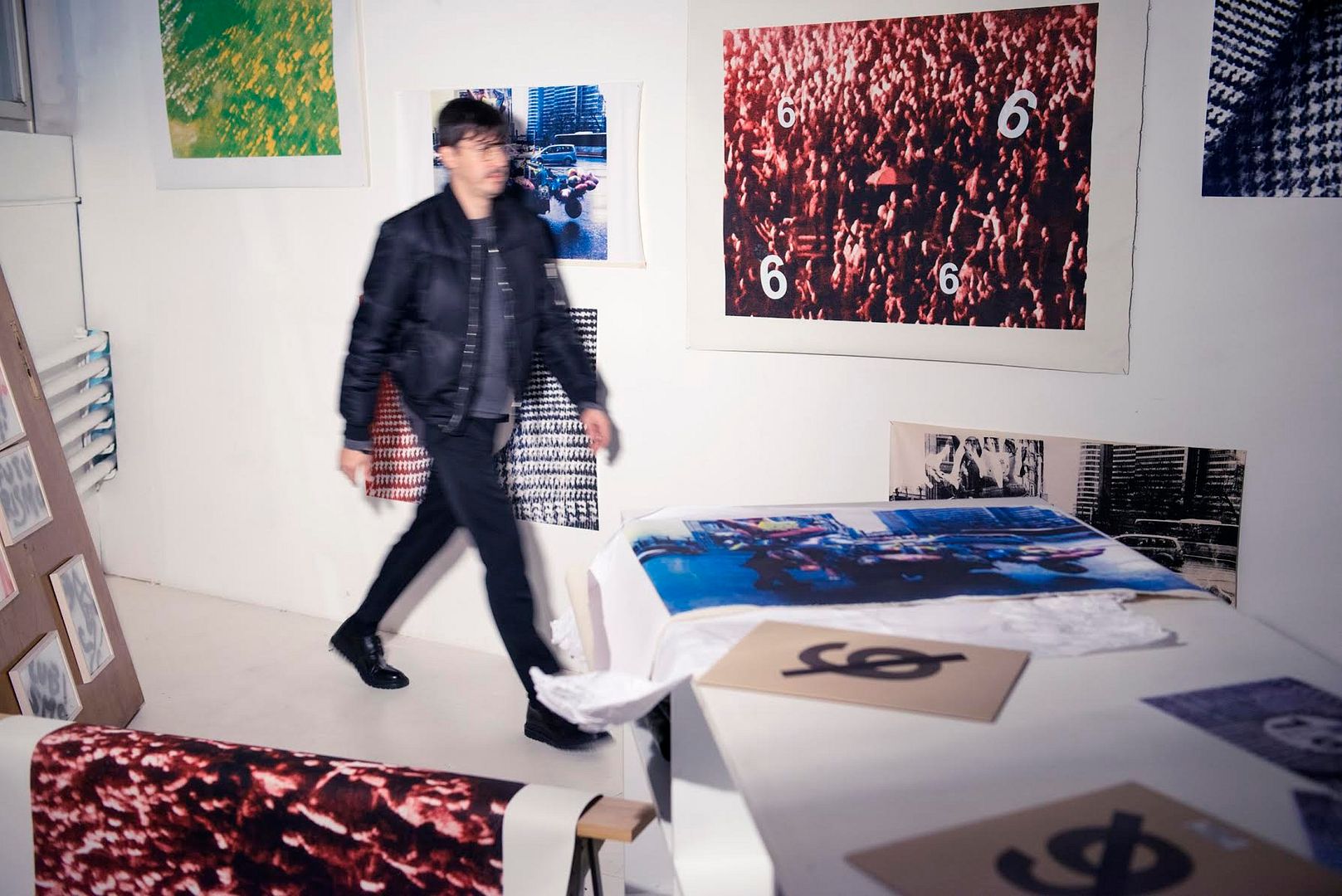 Lucky for Relish, Robi is behind the curtain of it all. Take the videos for 'Something' and the 'Work' remix by Manfredas for example: the former was a sort of fashion art video, almost hallucinatory like the track's liquid elements, but cut with black and white visuals of brutalist architecture as it drifts into order. The latter was not the result of a concept, but a spur of the moment take on old cinema and sub-culture stills. All of these inputs are floating around when Robi comes to imagine or visualise his work - whatever comes first. That said, the video for 'Something' was in a way found, rather than thought out.
"I was looking at a lot of visual films, like film art, and I just loved the fact that sometimes normal, random things work together with the music. I was scouting some locations, knowing to look for factory spots, not knowing what I was doing and what for. This was an animation almost, moving imagery that was incorporated with the track, I felt they could go together. It's like a romantic industrial background, but the meaning kind of came out afterwards, I didn't know if it would work... I quite like non concepts as well!"
I laugh, look at the length of the recording, and know there will be plenty to brood over. As it should be with art.