"In order to be truly successful, you have to be able to make mistakes and then, get back up again."
Low and behold, this isn't a new launch program for Samsung involving some sort of human experimental mission into outer space. One better - they're right here on your doorstep searching for all the British and Irish undiscovered talent they can find. Probably best to mention they're doing it with the help of the UK's most prominent contemporary mentors too, right? Best you buckle up and get ready now.
Imagine if making a 2-minute video of your very own personal mission statement could get you the attention of award-winning actor and producer Idris Elba, pop-up chef and Sunday Times cook Gizzi Erskine, singer-songwriter Paloma Faith and portrait and fashion photographer Rankin? You heard us - if you're sitting in the passion pit of music, food, fashion, film or photography then one of these four artists (if you get chosen) could become your very own coach and closest compadre. We have so many ideas sometimes, all we need is one hand to help us lift up off the ground to where we need to go.
To apply, all you need know is right here (www.launchingpeople.co.uk). Just film your brilliant project idea capturing your personality and passion, send in an image, a little bit of copy and whilst you're scooping your jaw up off the floor - take a look at Paloma's words to the wise:
Now take the technology of Samsung combine it with conviction, creativity, determination and true-industry know how - that, is explosive. According to Paloma Faith, people with extraordinary potential and original ideas need only to remember one thing; "confidence is the biggest weapon you can have in terms of success."
If you haven't already started scribbling down your modus operandi and charging your video cams; Idris, Paloma, Rankin and Gizzi will each work one-on-one with four unique candidates they've chosen out of the crop. Your chances are greater because each mentor is on the lookout for a different approach; Idris want's inspiring stories, Rankin's after originality, Paloma needs to see something that the British public haven't seen before and Gizzi is chasing simplicity in its purest form. Not only do you get to collaborate on a unique project with them, but your journey from the first meeting to the end project launch will be documented in an exclusive TV series set to air later on in the year.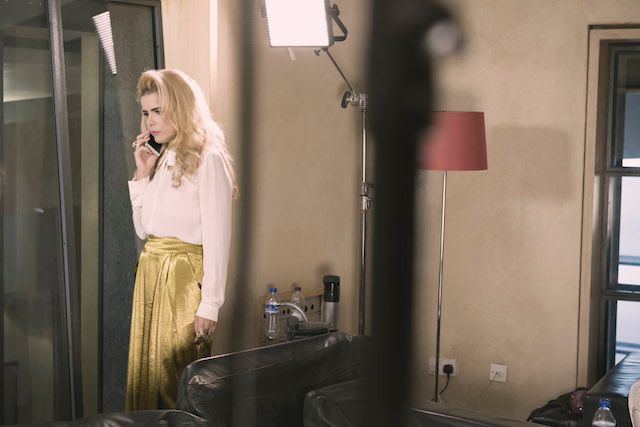 The chosen protégés will also get to spend 2-3 weeks working closely together with their mentors in a house decked out with all the latest Samsung technological-gems. As the weeks draw nearer to the final stages of the project, the public get the chance to chime in and vote for a winner in each category to walk away with personal tuition of £500 and £2000 worth of Samsung technology.
Samsung, we have lift off.
For more information, head here.