"If a screenplay doesn't give you a hard-on in the first five pages, throw it in the goddamn garbage."
As the man behind such a quote, it won't be too surprising to learn that writer/director Samuel Fuller was never a darling of Hollywood's critical establishment. Derided separately as a communist, racist, illiterate, crude and 'an American primitive', Fuller's forty-one year career yielded not a single Academy Award nomination.
And yet, he's a filmmaker whose influence is still felt directly today in the films of Quentin Tarantino, Martin Scorsese and Jim Jarmusch, as well as indirectly across the entire generation of filmmakers that those figures themselves influenced.
Because of this, I've chosen one of his films to serve as the first in a series that aims to connect the dots between cinema's recent history as well as provide entertaining weekend film recommendations that are a little further away from the beaten track. The first of these is 1952's Pickup on South Street: a film that can loosely be described as a late noir.
Now, at the risk of sounding slightly presumptuous, I think it's important to clarify what's actually meant we call something a noir. Because it's one of those words we're exposed to so often through popular culture that we can come to think we understand it without ever actually having experienced one.
Instead, what we often know of film noir is merely the caricature fed to us through cartoons and idea bankrupt comedy sketch shows. And, more often than not, it's pretty boring. Of course, the parody of fast-talking, chain-smoking, hat-wearing sons-of-bitches is all there in film noir. I'm not here to cause any trouble. But beyond that surface level, there are so many more nuanced and richer layers to be uncovered as well.
One of the most interesting of these is discovering the lives of the people who helped bring about such films. Filmmakers and actors are always an interesting bunch but noirs seemed to attract the interesting bunch more so than any other genre. The biographies of John Huston, Humphrey Bogart and Tom Neal are all the stuff of genuine American legend. And Sam Fuller is no different.
By the time he directed his first movie at the age of thirty-six, Fuller had already accumulated enough life experience to fill a hundred lives. He published countless pulp novels, vagabonded across depression-era America, served as an infantryman during the Normandy D-Day landings and witnessed first-hand the liberation of a Nazi concentration camp. Indeed, he had begun working as a newspaper copyboy aged 12 and was already a crime reporter in New York by the age of 17.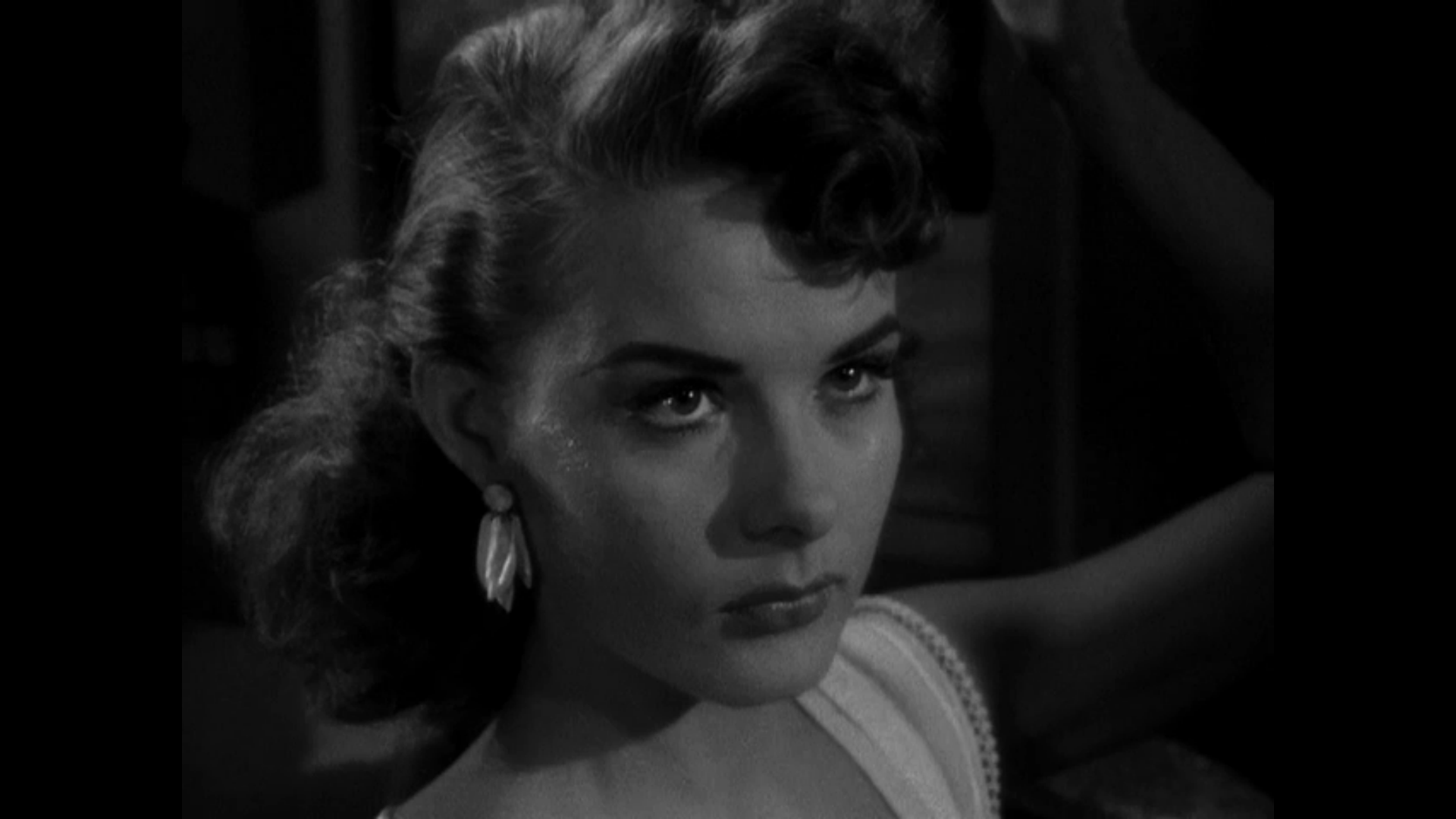 No doubt owing to these beginnings in tabloid journalism, Fuller's films exhibit a ferocious leanness and economy of storytelling of which Pickup on South Street is no exception. At 80 minutes long, it's a film any would-be writer bogged down in the sprawling marshes of some navel–gazing first screenplay or novel would do well to study.
The plot itself is straightforward enough. After a pickpocket steals the handbag of a prostitute on a crowded subway car, the contents of which - unbeknownst to them both - contains a microfilm destined for communist agents, a triple pursuit of the thief is launched by the prostitute, the police and the commies.
So far, so McGuffin. But as with most great films, plot is not where its brilliance lies. Rather it lies with the characters and the masterful manner with which a time and a place is evoked by Fuller. In this instance: the gritty and smoke-filled underbelly of post-war New York; a city littered with various disparate lives lived at varying pitches of paranoia, far removed from Broadway's glitz and glamour.
Of course, it's a far from perfect film. Fuller famously described cinema as a "battleground" where love, hate, action, violence and death all meet, and in Pickup on South Street he attempts to utilize all these elements. Rather inevitably, it's done with varying degrees of success; the love strand, in particular, stretches the limit of credulity - even by 1950s Hollywood standards.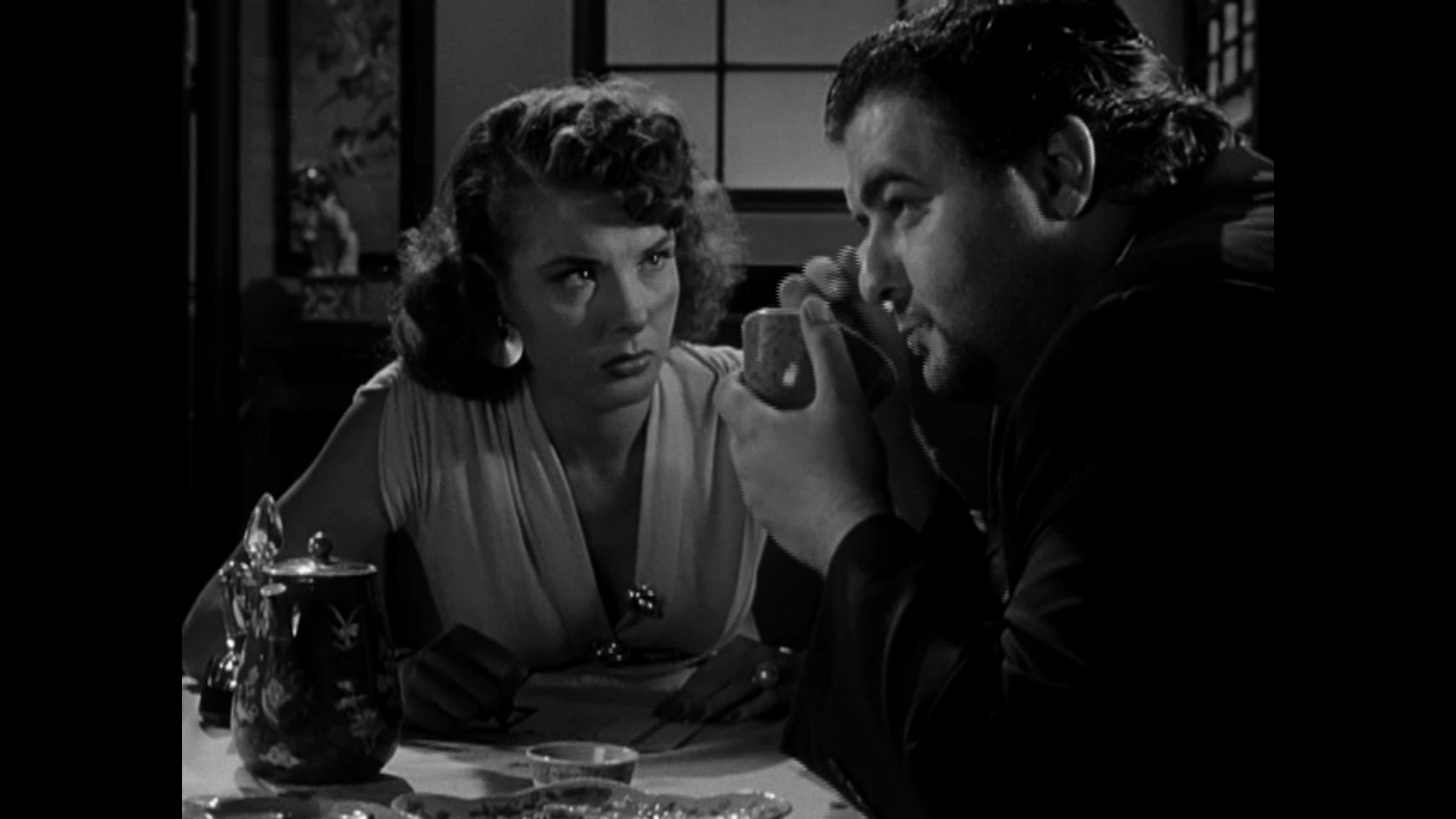 But I'd argue that's all part of the appeal with someone like Fuller. He just put it out there, warts and all. It's this trait that allowed him to become such a hugely prolific writer/director responsible for an array of films as diverse as Park Row, Forty Guns, The Naked Kiss, Shock Corridor and The Big Red One, all of which are pretty much essential viewing.
To conclude, though, I'll leave you with this quote by tireless champion of otherwise neglected filmmakers: Martin Scorsese - taken from his foreword to Fuller's 2002 autobiography 'A Third Face':
"It's been said that if you don't like the Rolling Stones, then you just don't like rock and roll. By the same token, I think that if you don't like the films of Sam Fuller, then you just don't like cinema. Or at least you don't understand it."
Strong words from Scorsese, confrontational even. But for a filmmaker as strong and as confrontational as Sam Fuller was: rather apt and pretty much accurate too. 
You can watch Pickup on South Street below, courtesy of Dailymotion.