Adding to the euphoria of yesterday's announcement concerning David Bowie's new record, long time friend and producer of the Thin White Duke, Tony Visconti has revealed to the BBC that the new record is "classic Bowie" and warns fans not to be thrown by The Next Day lead single 'Where We Are Now' and that the album is in fact "quite a rock album."
"I think it's a very reflective track for David," he said. "He certainly is looking back on his Berlin period, and it evokes this feeling that he has. It's very melancholy, I think. It's the only track on the album that goes this much inward for him. But he is a master of his own life. I think this was a very wise move, to link up the past with the future, and I think the next thing you hear from him is going to be quite different."
Staying on David Bowie, we were sent this charming set of images taken of the icon over the years.
The pictures are part of an incredible series available from Sonic Editions. Sonic Editions create limited edition, high quality fine art photographic prints of some of the greatest musicians, film stars, cult heroes and cultural icons from over the years – Including, The Beatles, The Libertines, The Stone Roses, Led Zeppelin, The Doors, Jimi Hendrix, Johnny Cash, Blondie, Miles Davis, Run DMC, Kiss and Kurt Cobain.
Uncovering lost gems from the world's best photographers and most renowned archives, the prints are limited to just 495 copies a piece and come with the photographer's name, collection number and the story behind the image printed on the back, giving fans a unique insight into what inspired the captured moment.
Check out some of the images below and if you think you can beat any of our captions below then head over to our Facebook Page where you could be in with a chance to win a 405 goodie bag. We'll pick a winner on Friday afternoon.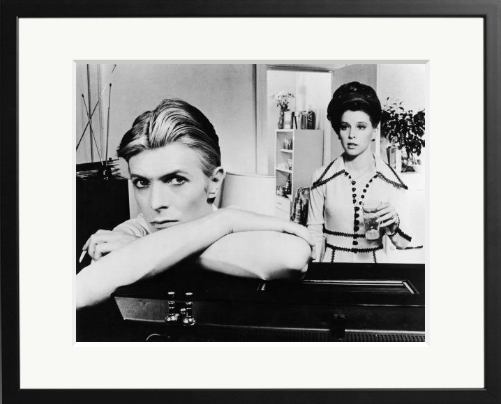 All because the Bowie likes, Cadbury's Milk Tray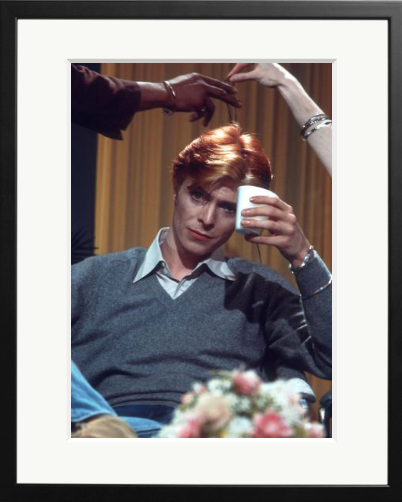 Come on David, even Spiders from Mars ensure to keep properly hydrated
Thin White Duck Face