You may recognise this Brooklyn brunette as the drummer from noise pop bands, The Dum Dum Girls and Vivian Girls. But in 2010, Ms. Frankie Rose decided it was time to show the music world what she was capable of as a solo artist with her debut album, Frankie Rose and the Outs. Too bossy to ever join another band, she enjoyed the control she had throughout the entire process.
Even though she disagrees with her latest album Interstellar (where she ditched the 'Outs'), being described as 'grunge pop', you can expect to hear a solid blend of spacey sounding synthesizers and breathy vocals. Looking to movies and science fiction novels as inspiration for her new cinematic sound, Frankie managed to earn a "Best New Music" designation from fellow music critics upon its release in February 2012.
Not taking a moment to breathe, Frankie Rose as she has already starting working on her third album.
There seems to be quite a big jump from the self-titled album from 2010 to Interstellar. Obviously a lot can happen in a year or so, but did you plan to go down a slightly different path, or was it just a natural thing?
Well I knew I couldn't and did not want to make the same record twice. That would be so boring I think.
If you had to describe the album, what would you say?
A make out scene in a John hughes movie meets Vangelis.
You left Dum Dum Girls and Vivian Girls just before they rose to fame with their debut albums. Do you ever regret leaving or at least leaving so early on?
Fame is a funny word. Is any "indie" band really famous. When I think of what fame is, I think Gaga or Beyonce. For me to regret leaving those bands, would be to assume that I seek fame, when in actuality I have zero interest in fame. I am interested in making records.
I am very satisfied with my current situation.
Do you still work with other bands, or is the plan to just concentrate on your own work?
Oh! I am busy enough for two lifetimes! The one thing about doing something alone is that you cannot split up the work load. I dont think I can ever be in a band again. I'm too bossy. I know what I like.
How involved are you with the production of your music? We know you play guitar and drums (and probably even more we don't know about) so we assume you must be pretty involved. Also, if the answer is yes, have you produced other peoples music?
I self produced my first record so I was completely in control from start to finish. on Interstellar I brought in a producer. He helped me make choices I would not normally make and helped to tweak my sound and get exactly what I wanted out of these recordings. I am there in studio- from the very first day of recording to the last day of mastering. If I a band I loved would let me produce their record, I would do it in a heartbeat. Being in the studio is all I ever really want to do.
How did you find working with Crystal Stilts?
They are great guys. JB has an incredible ear. I learned so much from that experience.
You live in Brooklyn yet your music has quite a West coast feel to it, where do you think you draw such influences from?
Hmmmm. Im not actually sure what that means...where I live has never really had an influence on my sound. I find inspiration from so many things and I dont just mean music. Art, films, comedians...
What inspired the album name, and also who would you say inspired the sound of the new album?
I knew I wanted to make something more streamlined maybe even my version of "space age" and a little introspective. I wanted to make a record that one could listen to on a road trip. A romantic record. The name just made sense to me. This album is cinematic. I took cues from movies, science fiction novels, and loads of music. I couldn't even begin to list.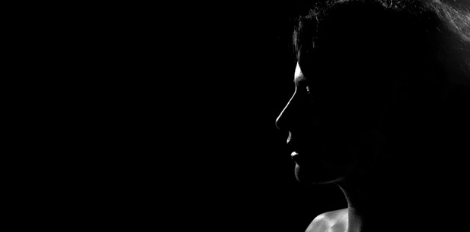 What's your favourite place in the world and why?
Any beach. The air is different by the ocean...I grew up by the ocean, it makes me feel ultimate calm.
On Twitter you claimed that the phrase 'garage-pop' makes you want to jump in front of a bus. Why do you hate being labeled as 'garage-pop' so much?
I have never tried to make a "garage" record I am assuming music journalists are referring to 60's rock bands like the seeds or sonics when they use a term like "garage" but I think it's really easy to just slap a genre on something and call it a day. It makes it easy for people to digest, however I think its usually not an accurate assessment. Garage pop just confuses me more. This new record is far from influenced by anything of the sort.
On the subject of Twitter, how do you feel about it? Do you see it as a good thing or a bad thing?
I think its a silly thing. Its fine and fun as long as no one takes it to heart, people say a lot of bullshit they don't mean, including me.
Musically speaking, who are you currently excited by?
Sharon van Etton is pretty great. I like the new Chairlift album. Light Asylum. Shannon is a firecracker.
What are you most looking forward to doing this year?
Starting my third record! Oh! But when will I find the time!
Interstellar is out now. You can check Frankie Rose out at the following dates this Summer:
20th Jul Manchester Deaf Institute
21st Jul Sheffield Tramlines Festival
23rd Jul Glasgow Captains Rest
24th Jul Leeds Brudenell Social Club
25th Jul Birmingham Academy 3
26th Jul London XOYO
27th Jul Brighton, Green Door Store
28th Jul Dorset Camp Bestival