Welcome to Staring Down the Pit, an odyssey into the abyss of recorded sound. To aid us in this most terrible of adventures, we'll be using the aggregator Any Decent Music. For the unaware, ADM works in similar fashion to the more commonly known Metacritic, it sources album review scores assigned from "more than 50 publications worldwide" (including The 405!) and works out an average, aggregate score for each new release. Pretty nifty, eh?
Now, usually, you'd use ADM to find the best new music around, but, for every good album there's an awful album and, only accessible through following certain steps, the bowels of Hell are visible on ADM's all-time chart. Among the horrors down there you will find The Enemy, JLS, Limp Bizkit, and more music that hasn't seen the light of day in a very, very long time; music that has gathered dust and colonies of bad bacteria from the time it's spent in the chasm of disposable, lamentable - perhaps burnable- music.
A few months ago I ventured down there and came back inspired, inspired to give these albums another listen, a new lease of life and a chance to redeem themselves. In this column I will work my way upwards from the very worst rated album on ADM's chart since 2009. I might as well get the worst out of the way and remind myself that things can only get better. And, who knows? I might end up liking an album or two that have either been misunderstood or not given a fair chance thanks to prejudicial reviewing and preconceived opinions. All I can say is good luck and enjoy the battle as we take that unforgiving plunge.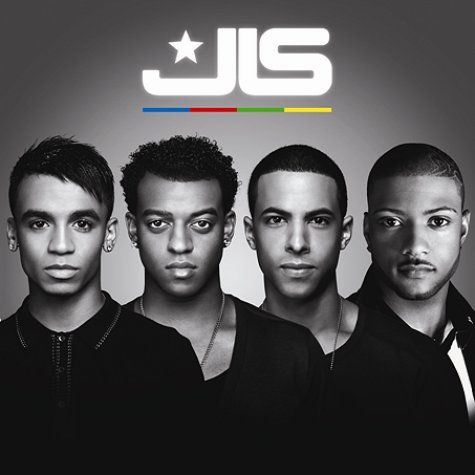 Artist: JLS
Album: JLS
ADM Score: 2.7/10.0
Staring Down the Pit - Edition 1: kicking us off will be the debut album from R&B/pop boy-band and X Factor runners-up, JLS. Released in 2009, it was met with largely negative criticism and currently has a 2.7 out of 10 rating, making it the worst album released since 2009 to feature on ADM's chart. It reached the #1 spot in the UK and Irish charts, but failed to muster a tremor in the USA.
In 2008, after their success on UK talent show The X Factor, JLS began their five-year journey across the surface of the public eye. Although their initial promotion campaign was postponed until summer 2009 whilst eventual series winner Alexandra Burke took most of the post-X Factor adoration, it seemed that JLS' popularity wasn't affected by the delay in the slightest: two number one singles and a number one album saw the boy-band, who'd finished as runners-up to Burke, go four times platinum in the UK. Their debut single 'Beat Again', despite its lack of sophistication and superficial nature, was maddeningly catchy, utterly inescapable and sold well over 400,000 copies. When you're riding the waves of pop music, it seems as though nothing can stop you.
As you read this, JLS are preparing to embark on a farewell tour before splitting up for good. The reason for the split? Declining album sales and a failure to break America. Simon Cowell's commonly employed unwritten law, 'Break America or we break you', means that One Direction get the nod while JLS get the chop. Although JLS and One Direction appeal to the exact same demographic - children between the ages of 6-14 - it seems that middle-class, squeaky clean teenagers with smiling faces were more likely to break that particular American market than the twenty-somethings of JLS. There's an increased chance of a longer stay in the charts if 19-year-old Harry Styles receives an innocent kiss on the cheek from a young fan for a photo opportunity, rather than 28-year-old Marvin Humes receiving a similar greeting at a JLS press event. Although JLS' music is unabashedly innocent, One Direction's image means that they're just an easier sell: their age and persona exemplifies the innocence of their music in a way that JLS' image can't. And when you're no longer riding pop music's waves, its merciless tides can pull you under and drown you.
Although they were once successful in terms of sales in the UK, it's the critical reaction to their eponymous debut album that has The 405 standing over an operating table with JLS fully anaesthetised and ready to be observed. For those of you who unfortunately didn't come across this feature's introduction, you may not be aware that JLS' self-titled debut album sits at the bottom of Any Decent Music's all-time chart, with an aggregated critic score of 2.7 out of 10. It's now up to us to decide once and for all whether or not it deserves to be there, and it's up to us to try and recover some of the positive aspects of an album that has well and truly fallen under the waves of heavy criticism.
Looking back, it seems that JLS was nothing more than an attempt to briefly corner a market which, at the time, was dominated by Beyonce, Ne*Yo and Jason Derulo. Such an endeavour, trying to corner a market dominated by those three giants, was a folly; even more so when you actually listen to this thing. Quite a large percentage of JLS is made up of the same ingredients as 'Beat Again', only with less staying power. Poor production results in most of the album's attempts to recreate the R&B/pop sound that dominated the late 00's becoming nothing more than thin, plastic imitations; JLS' writing team don't seem to know their way around even the most basic of one-liners or hooks, and a large proportion of the vocal performances land too closely to the Backstreet Boys' panted, schmaltzy whimpering without the much needed melodrama to emphasise their message.
All of the above seems to justify the notion that, as the Independent on Sunday put it, JLS were "maximum safety and minimum risk." Their image, sound and overall disposition as a group has been overproduced within an inch of its life since the day they first walked onto UK television screens. The second anyone laid eyes on them, JLS had already been through several factories and a washing machine or two: they were already perfect for their audience before their audience knew they were perfect. But despite all this, there's very little about JLS that truly makes my blood boil. Sure, if they'd pulled a Cher Lloyd and told everyone and their dog that they were there to be rightly obsessed over, I'd be in full support of its ADM consensus. But not enough of the album particularly warrants its position at the very bottom of the ADM chart because of how unabashed and innocent it is. JLS make vanilla, inoffensive, completely unpretentious pop music and there really isn't enough wrong with that to have it holding up some of the most contemptible music of the last four years.
A market dominated by One Direction isn't going to be asking too many questions regarding songwriting credentials or complex instrumentation. Forgive my cynicism and accidental snobbery, but everything you digest during your first listen of JLS is everything that's there to be digested: it's a ham sandwich and a bag of unsalted crisps of an album (otherwise known as 'potato chips' for the non-UK residents reading this). There's nothing to particularly get your teeth into, which is where my argument against its ADM consensus sits: if there's nothing about the album to get your teeth into, how can you get your teeth in far enough to tear it to pieces? It's safe, sincere, marketable pop that generates a lot of money for the UK music industry, and it seems that the tag of being an X Factor contestant has seen JLS come down on the wrong side of a double-edged sword. JLS is a pretty crap album as far as I'm concerned, but I don't believe for a second that one person involved has tried to trick me into believing it's anything but that.
Whether you agree with me or not, there is a place in this world for recycled boy-band pop, no matter how poorly produced or half-heartedly performed it is - even if that place in the world has no room at the inn for a group such as JLS - and their farewell tour will prove that. A group struck down by the cruel business that once held them on a pedestal will have one last hurrah before we all smile and wave as their rickety carriage disappears into the hills, perhaps thankful that their Boyz II Men, 5ive, Ne*Yo tribute act didn't outstay its time - but is that enough to hate them for? Not at all.