These trainers went on sale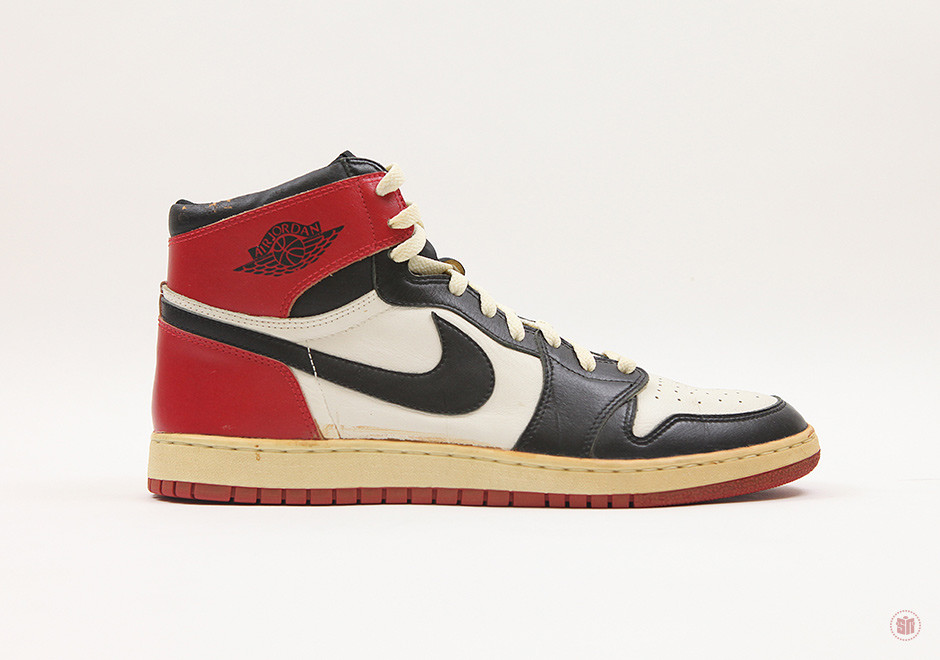 A rare Air Jordan 1 sample, which was put together for Jordan back in 1984, found its way on eBay yesterday for $50'000. However, it appears as though it either ended without any bids, or was pulled early (we're gonna go out on a limb and say that some rich person probably bought the shoe - yes, only one went on sale.) Take a look at the listing by heading here.
**
Nicki Minaj almost broke the internet
If you were on Twitter yesterday, you probably saw Nicki Minaj's Paper shoot, aptly titled Minaj à Trois. If you didn't, head here to learn more.
**
R.I.P. Lip Peep
New York-based emo rapper Lil Peep (Gustav Åhr) has died aged just 21. The cause of his death has yet to be unveiled, though reports are suggesting it was an overdose. Such a shame.
I cant even believe this. We were just talking last week about working on a song together and now you're gone. You will be missed, R.I.P. @Lilpeep 😪 pic.twitter.com/GQRJe8Vck0

— marshmello (@marshmellomusic) November 16, 2017
**
Twitter starts to unverify douchebags
Did anyone want this? I mean, they already gave us the 280 characters that we all demanded, and allowed us to increase the length of our names, which again, we all demanded, but pissing off racists by taking away their blue check marks? I don't know man, that seems like a stretch. What we really need is the ability to add music to our pages like 2000s MySpace. Do that first. It's important.
**
And finally... four excellent songs for you
Quick Thought: The latest track from Olivia Noelle, 'Made of Gold', is an R&B/Pop song with a serious amount of teeth. It's also a lot of fun - something that's mirrored in the music video. One of our favourite songs of the week by far.
Quick Thought: Kamaiyah is one of the best in the game right now, and this purple-tinged music video for 'Playa In Me' just adds to that.
Quick Thought: It's time to stop focussing on the fact that Billie Eilish is young, and start focussing on the fact that she's incredible. What a star. Best outro of the year?
Quick Thought: Raveena's voice is like honey dripping down on even more honey. We can't get enough of this.