Friday seems like a distant memory here on Sunday, sat aboard flight 886 to Portland where my feet were roasting on the tarmac in the scorchio heat of Phoenix. I'm on my way to Portland for coffee shops, vintage shopping, greenery and chilled times. SXSW 2014 was brutal for more reasons than one, but I'll come to that later.
It's always reassuring when away from home to have a place like The British Embassy to go and hang out. Full of friendly faces, bands that I've supported for some time and even get some free food and drinks. Not that I took advantage of this - Ironworks BBQ had already taken care of me, for sure. I ate a rib as big as my head. INSANE.
On a day where I completely lost track of time I turned up at about 3pm to check out Cardiff band Until The Ribbon Breaks who released their A Taste Of Silver EP several months ago. They offered an interesting brand of sampled electronica with a commercial edge.
Subpop signings Thumpers toured with Chvrches in the UK recently and released their debut album Galore this year. Their sound filled the packed out British Embassy epically and that jumper, well it was pretty rad.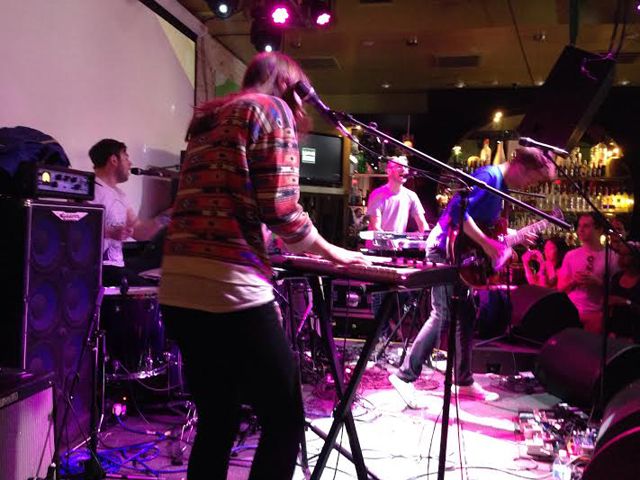 Prides were next on my list and after falling in love with the driving synth line on 'Out Of The Blue' it was great to witness the energy of the three piece live, and they continue a US tour for the next few days with manager and Radio 1 Introducing DJ Ally McCrae. If they're playing near you, check them and their natty haircuts out for sure, but don't squeeze Ally too tightly or you might hurt his new tattoo!
I'm now writing this from a hotel room in Portland which is quite fitting as I headed for the main free stage at Butler Park to check out the Washed Out play in support of Foster The People. It was a huge outdoor stage near the water and they sounded absolutely dreamy. In a year where the madness of Austin and Sixth Street seemed especially acute, it was nice to see something that gave something back to local people who had to put up with their pretty cool city being overrun with mentalness for the week. Great job.
A swift trip via pedicab over to Hotel Vegas saw me be massively disappointed by Big Ups and umming and ahhing over whether OBN III's set was edgy '60s garage or just bad American Rock. I guess there were elements of both and I only really like the garage. Oh well. La Luz were my main reason for attending and boy it was worth the wait to see them! The Seattle All girl group had a '50s and '60s style swagger about them, their were guitar tones akin to the Shadows and even co-ordinated moves that were probably unplanned but looked planned! Loved them!
I returned back to the bosom of love and free drinks that was the British Embassy to see Casual Sex. I know, I know: bad name, jokes a plenty.
Buffalo Billiards was the next haunt on my list and gees this is what I'm starting to get really annoyed at SXSW about. So I queued for quite a while to get in, most of the people in the queue were simply queuing to go into the bar downstairs not the gig upstairs. Coupled with every person haven't to get ID'd it takes ages. Surely there should be separate queues for the shows and the bars? Surely SXSW can come up with wristbands that demonstrate you're over 21 so you don't have to get ID'd atevery venue? I finally got in to see GEMS. A stripped back two-piece with guitar and keys, dual vocals and a backing track offering some percussion. Despite having to relocate myself four times to be able to hear them over rude people talking, they were absolutely breathtaking. I simply can't wait for them to come to the UK to play shows. I said hello afterwards too and can confirm they're lovely.
I stayed in the same space for London three-piece Dems. I adore their track 'Canvas World', a great marriage of beats and electronica that I was ecstatic to finally witness live. Their artistic attention to detail is truly lovely.
Where to end my night but in a greasy pizza place? Well not quite, before that I was sat in the stunning surrounds of St David's Church listening to the upbeat and fun sound of folk pop from Melbourne's Vance Joy. To be honest it was a relief to rest my feet and I was pretty concerned I might fall asleep in the pew! I made it through though!
I set myself up with yet another hearty breakfast from Magnolia's (their pancake stack is immense) and a head massage from a friend that nearly caused a car accident before heading to Waterloo Records across town. I missed the 1975's set but not the elongated queue of eager young girls waiting to get their albums signed. I also missed Skaters. DAMN. Made it for Radkey though so hung around to hear them play their usual brand of raucous rock at the outdoor, slightly damp stage.
A breezy afternoon stroll back into central Austin saw me take in the sight and sounds of the street scene, which is pretty bananas to be fair. I headed back to Latitude with friends to see Glass Animals, a band that are releasing on Paul Epworth's Wolf Tone label. With shades of Wild Beasts and Alt-J about them, they're bound to be a popular taste. Their show was endearing and emotionally charged.
I've been a long time supporter of The Crookes and whilst I wouldn't usually indulge myself by watching bands that I've seen before, I couldn't miss their show at the British Embassy; dancing, smiling good times from a quintessentially British band that should be America's new darlings.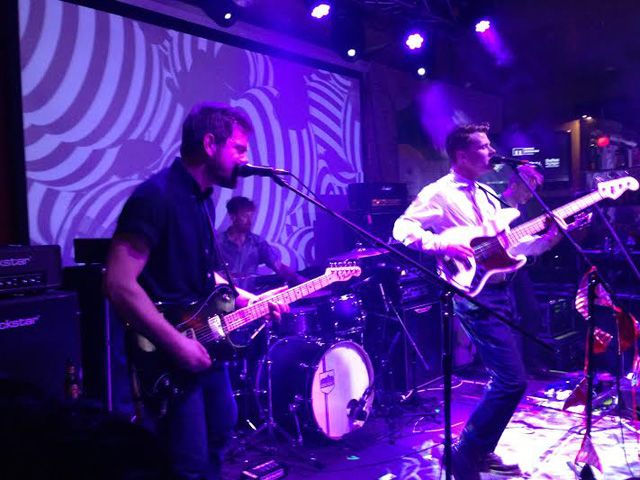 Brighton's Kins seemed to have a revised line up for SXSW, as I remember a lady keyboard player when I saw them in Leicester. Apparently a member of Tall Ships was helping them out stateside. Groovy.
Melt Yourself Down sure do know how to put on a show, brass aplenty, a lead singer in the midst of the crowd and a smiling crowd. When your feet are agony and you're struggling to keep going, they are exactly the sort of band you need in your life and I salute them.
After a pit stop (I basically just kept my legs elevated for about an hour) I decided to go Australian for the night, taking in Chet Faker and Panama at the Madison who were both truly incredible and as for Chet, impressive beard dude. I seemed to be the only Brit in the whole venue which was rammed with Australians though?! The shows were running ridiculously late and despite waiting 25 minutes past show time to see Seekae they still hadn't started their set. So unfortunately I had to move on to check out The Preatures at Stubbs, their infectious brand of rock 'n' roll really enthused the crowd!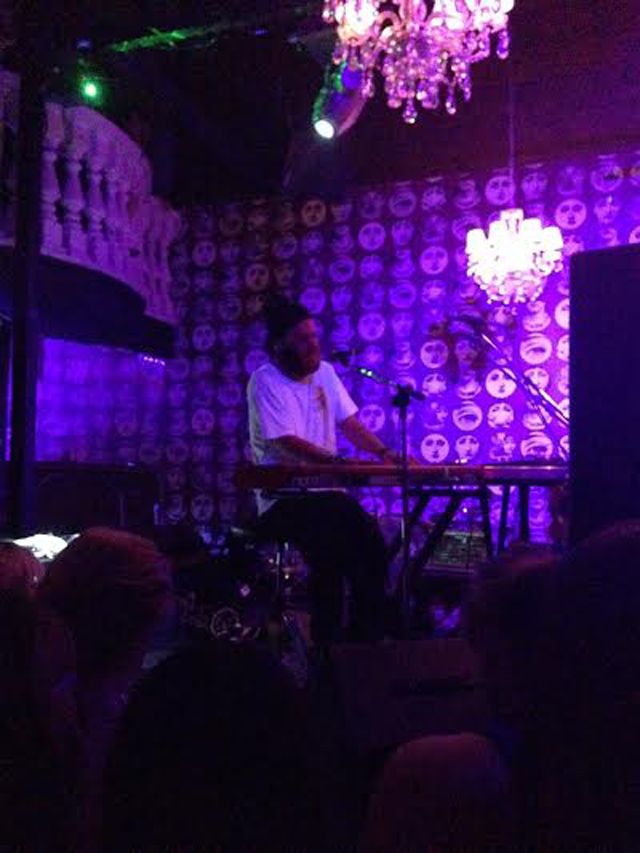 When you can no longer walk without shuffling, there is something incredibly therapeutic about sitting on a roof terrace, looking up at the combination of lights and stars, whilst simultaneously listening to the pure beauty of Vancouver Sleep Clinic.
A brief visit and a hell of a palaver getting into the Gibson Room at Maggie Mae's later (can you believe you actually have to leave the building and go through all the queuing and ID checks again?!), I got to see Gossling and her shimmering unmistakeable vocals. I witnessed her set sat in a chair that looked a bit like a throne with a glass of wine in hand - is this how the other half live?
What other way to round up my SXSW for the year by seeing Drenge play a thunderous set in the British Embassy. Boy was I proud!