A needlessly sardonic view on what's been happening in the technology world over the last few days, and more importantly, who's been screwing up...
Well my dream of being able to masturbate to the latest Brazzers compilation under a Martian sunset is one step closer.
Inter-planetary perverts and cat-enthusiasts have American computer scientist and one of the 'fathers of the internet' Vint Cerf to thank for allowing both of these disturbing perversions to go intergalactic. He's just developed a new set of protocols that can cope with the charmingly disruptive environment of the cosmos and therefore giving rise to the future SPACENET (new name both TBC and probably unnecessary).
They say it was developed out of frustrating network management in space, but I think it's about time they just admit that in space, no one can hear you grunt as you finish self flagellating.
Worst porno ever.
Elsewhere in the tech world, Microsoft are still making tits of themselves. The 'If you build it they will come' mantra is one that can generally always be applied to Bill Gates HQ. A familiar fixture to the majority of white collar workers worldwide, alongside your mum, sister and probably your neighbours gerbil, a radical overhaul to the entire way an entire product line works wouldn't usually turn people away if almost everybody uses it anyway. But somehow Microsoft still managed to confuse everyone with Windows 8.
What really needs to be added to Microsoft's mantra after it announced a giant u-turn in its approach to what was supposed to be a 'back in the game' operating system is that if you build it, they will come, but you should probably also make it simple enough for people to use. And maybe have a separate building that is more like the previous one because people don't like change.
Microsoft's incompetence has given rise to the now popular phrase "as confusing as Michael Jordan on a horse"
In further embarrassment, some analysts have also been referring to the latest wobble of the Microsoft apple cart as "one of the most prominent admissions of failure since Coca-Cola's New Coke fiasco," but I'd say that's a bit dramatic.
Elsewhere, this is a bit fucking creepy. I can't decide whether we should be worried about what passes for art these days or what technology is able to do, but apparently it's entirely possible a mental with an awareness of both has picked up that chewing gum you spat out onto the pavement this morning and got all up in your DNA and now knows what your face looks like. Feel good about that? Nope, me neither.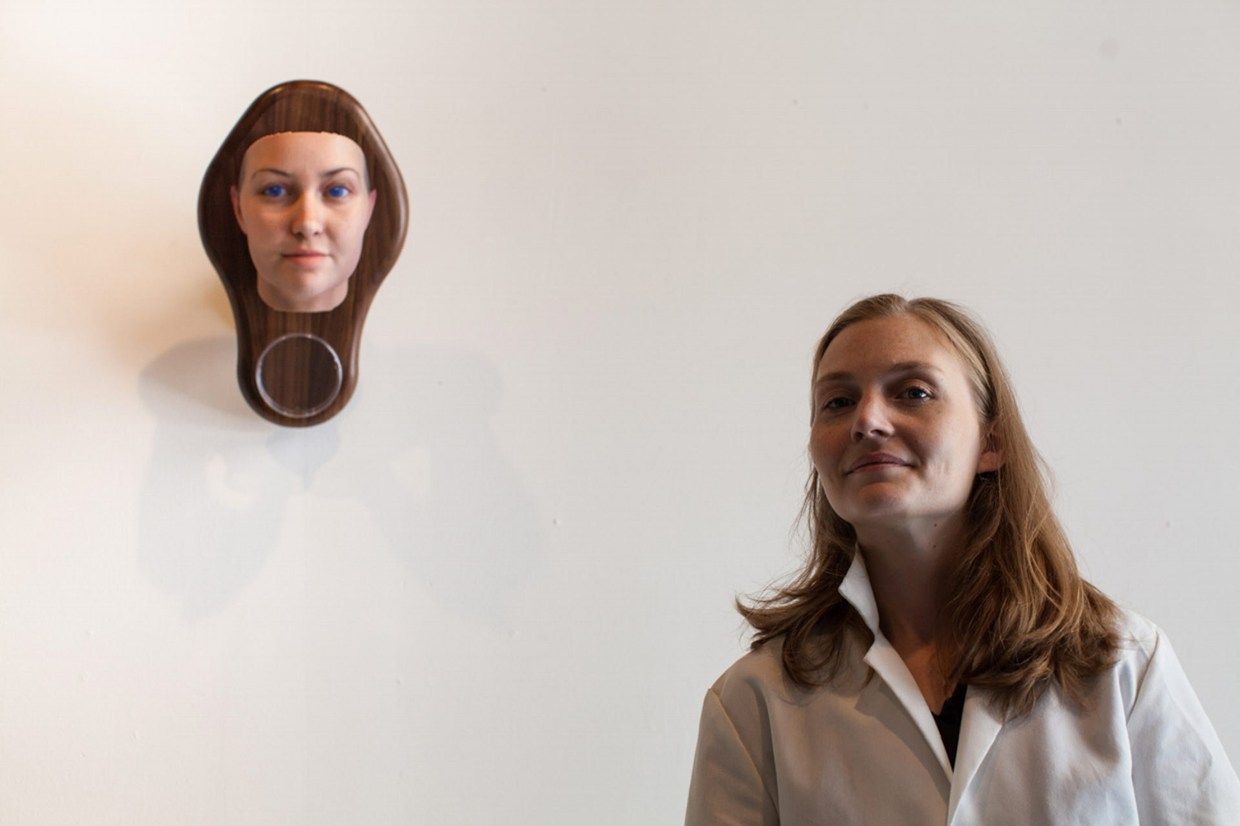 Essentially, they're both pretty weird.
And finally, it seems that Piranha 3D will finally have to give up its crown for most exciting thing ever to happen in three dimensions, because someone's only gone and made a bloody gun.
That's right - sticking with 3D printing, the first gun made with the technology has been successfully fired. While everyone is up in arms (boom) about the obvious danger of this development, it really shouldn't be surprising to anyone. This technology has been around for a number of years and though it's use for violence is certainly worrying, we must remember that while there are people printing guns, there are also people printing organs.
So at least that's one less thing to worry about next time somebody shoots you in the lung.
By Andy Price (Andyy_P)