John Conner, Rick Deckard, Captain Starbuck, and of course, Will Smith, have been holed up in the vast underground bunkers underneath the Denver International Airport this weekend meeting world leaders to devise disaster-related contingency plans and were therefore unavailable for comment on the news that Amazon is looking to start delivering its packages by drone.
The idea is that tiny helicopters will soon be buzzing about delivering five-pound-and-under packages to your door within 30 minutes, as long as you live within 10 miles of an Amazon distribution center.
But Amazon founder, Jeff Bezos, who made the announcement wasn't fooling anyone in pretending that it won't be long until they're delivering death and destruction to your face, vital organs, and even your children - as long as they're within a ten mile radius.
Elsewhere, President Barack Obama has confirmed the Amazon drones will be eligible for military conscription if Middle East operations are forced to expand.
Technology has always been closely linked to pornography, and it's something we're all aware of, particularly considering the number of 405 Tech Round-Ups that reference it sits around the 60% mark. Whether it was the launch of 3D televisions closely followed by the announcement that a dedicated porn channel would be launched.
But where there's innovation and technology - government agencies tend to be there too, sitting in the corner breathing heavily. It's a veritable lust-triangle between you, your computer, and a faceless NSA agent.
Which brings us to the latest Edward Snowden leak. Papers released by the whistleblower show plans by the NSA to publicly shame individuals through revealing their porn history.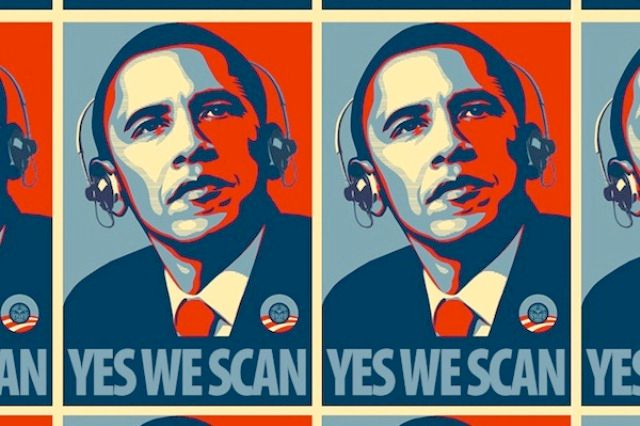 The initial targets listed by the NSA were six Muslims who were described as "prominent, globally resonating foreign radicalisers." However, none of the individuals who appear in the report are accused of being directly involved in terrorism.
While discrediting opponents are age-old tactics throughout political history, question have been raised over the legality of the NSA, and the UK equivalent GCHQ's actions damaging much of the ground that either agency stands on. Is it worse to keep legal activities secret, or to keep illegal activities secret?
We've talked about wearable technology before, and provided a water-tight, scientific reasoning as to why it so often fails - but if 2013 isn't the year of wearable technology, it's definitely the year of everyone talking about it being the year of wearable technology.
As Google Glass became available for developers and testers this year, other major companies will have been stumbling over themselves to get a foothold in the market before it was too late.
However, it seems Sony was stumbling because they were drunk. Because it has filed a patent for the 'SmartWig'.
The filing describes the attributes noting that the wig could be made from human hair, wool, feathers, yak hair, buffalo hair or any kind of synthetic material.
The technology is intended to allow the processing of data and allow wearers to communicate wirelessly with other devices, but could also include GPS and brainwave monitoring.
A spokesman for Sony however, remained upbeat telling us "it's all in the marketing isn't it? If you market it badly then people won't be interested. Like, if we told people we were selling a buffalo hair SmartWig it'd be fine, but if it was to come out that we'd been using horse hair all along, we'd be fucked."
"I have an IQ of 174"
And finally, Apple have made a surprise move into the social media world, buying Twitter analytics company Topsy - for around $200m, according to the Wall Street Journal.
While the figure is a fair wedge, the tool does allow searching of the full Twitter database of 400 billion tweets.
Apple will be able to search and analyse tweets to track user sentiment, such as which terms are trending and what ad campaigns are proving successful.
Commentators are saying Apple can use this information for better placement of its products across social media.
But while this may improve Apple's outlook in the long-run, the company still suffers from a growing dissonance among users that are looking for a new, ground-breaking product akin to those that appeared during the Jobs era.
The acquisition of Topsy, however, largely serves the growth of existing technologies. What Apple really need to start doing is taking their cues from Sony. The iToup could have been a runaway success.