A needlessly sardonic view on what's been happening in the technology world over the last few days, and more importantly, who's been screwing up...
Jesus Christ Yahoo! isn't it about time you calmed down a little bit? If you keep flaunting it you're going to have to deal with all your distant cousins (Flickr) and alcoholic uncles (Alta Vista) coming out of the woodwork to demand cash for their deaf-mute school child's viola lessons if you keep flashing the cash like that.
This week's story comes from the rumour-mill and it concerns the internet half giant (the Hagrid to Google's Grawp if we're choosing to use Harry Potter metaphors, which we are) is now considering a move to acquire US TV streaming site Hulu (in a deal worth around $600 million). The assumption has to be that over Yahoo!'s 300 year existence it must have built up some unfathomable gold reserves thanks to its feverish participation in the great Pikes Peak gold rush of 1859.
The thing is we were all already questioning where they found the $1.1 billion to acquire Tumblr last week. But that was, as we now know, from the Carolina Gold Rush just 60 years earlier.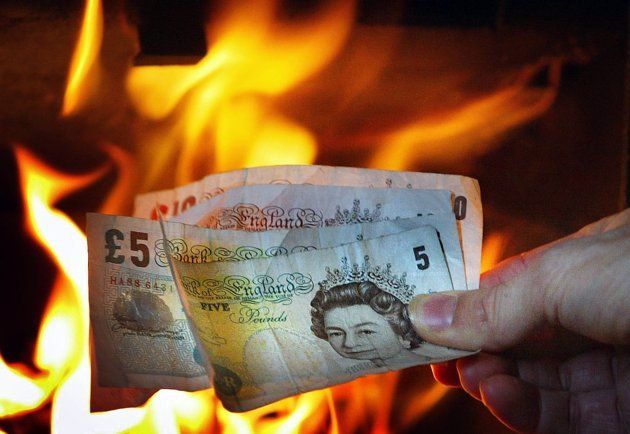 The good thing about gold is that it doesn't burn when you have to set fire to your offices following the impending Yahoo stock spiral of 2014.
Next up, we have an Apple 1 from 1976 signed by Steve Wozniak which has sold for $650,000. An inspired Tim Cook, current Apple CEO, was so inspired that he followed this by attempting to sell an iPhone 6 haunted by the ghost of Steve Jobs. Strangely, rather than backfiring, the move led to a frenzied online auction which saw Apple fans fight ceaselessly for the chance to own a part of the messiah's sole. Cook experienced 24 hours of respite from the constant threat of replacement before a New York Times journalist investigated the story, finding that Cook had in fact simply reprogrammed the voice of Siri to imitate the voice of the late Jobs. The iPhone (which no one actually seemed to notice was actually just a 4S) was programmed to whisper "Be nice to Tim" over and over between the hours of 2am and 4am .
Elsewhere, Mercedes-Benz has added QR codes to cars to save car crash victims. Firefighters are given instructions on how best to cut into a car. Accidents initially increased, alongside a significant profit rise in the local Starbucks while local firefighters search for free wifi to download a QR app because no one uses QR codes. Then, the firefighters would spend half an hour trying to get the app to recognise QR codes which it fails to because they never work and that's why no one uses QR codes. Then they give up and decide that time is probably more of an issue than precision when children are bleeding out all over the bonnet, and they think, hey, maybe we should publicly condemn QR codes, but then what would be the point because nobody uses them anyway?
Victim levels eventually return to normal. Even fewer people use QR codes, but somehow the numbers of QR codes continue to increase. Analsol comments "we just really feel like someone wants to be seen holding their phone over a tube of arse relief cream so they can be taken to a website that tells them what product they're using because sometimes you just don't have time to read the label."
And in international technology news, human rights activists have condemned German authorities looking to deploy drones to fight graffiti. Less concerned by the act of surveillance itself, complaints racked up when an eagle eye spotted in the small print of the proposals that repeat offenders would be blown out of the sky by heavy artillery. The BBC's Stephen Evans in Berlin says using cameras to film people surreptitiously is a sensitive issue in Germany, where privacy is very highly valued, however, it is important to note that the German population shares the US belief that graffiti artists are no better than the civilian children of Afghanistan.
They didn't say that, obviously, but wouldn't it make the story so much more interesting if they did?
By Andy Price (Andyy_P)