Today marks a venerable occasion; The 405's inaugural entry into the Big Scary Monsters industry five man footballing tourney! For years have we sat idly by on the figurative touchlines (happy to hear tell but too busy trying to beat our competition to a scoop). Now, however, our motley bunch have banded together under the auspicious banner of England's glorious victory over the musically superior Swedes, and if ever a sign of our ascendency was needed; two of our players bear the very same initials as that of the exquisite Danny Welbeck, a player not possessed solely of prodigious footballing talent but a pretty sweet crew cut replete with perfect fades.
However, for your erstwhile fashion scribe, who (worry not) is representing on the pitch and the page, this presents a significant dilemma. Namely, this: how does one not only remain chic on the turf but strike the very fear of god into one's opposition before one's Puma Kings are even slipped on?
In the run up the decision seems as obvious as an Adrian Chiles 'insight'; namely, leave the sporting goods on the pitch where they belong. As you read this I should be swanning around, exchanging la joute verbale kitted out in a sporty white shirt, an unstructured tan linen blazer (with a red pocket square, to prefigure the red cards that my would-be tacklers should expect, the ruffians) and slide tackling from behind any semblance of tracksuit bottoms; navy blue chinos sat loosely on suede and leather white trainers, with a 'sporty' stripe for good measure.
As for on the pitch? Well, we reached out to Paul Smith for shirt sponsorship but sadly, it seems, the living legend had other commitments, something ironic about 'menswear day', which was thoroughly unsporting really. Still, we improvised, and our shabby opponents, bibbed or otherwise, can at least feast their eyes on this: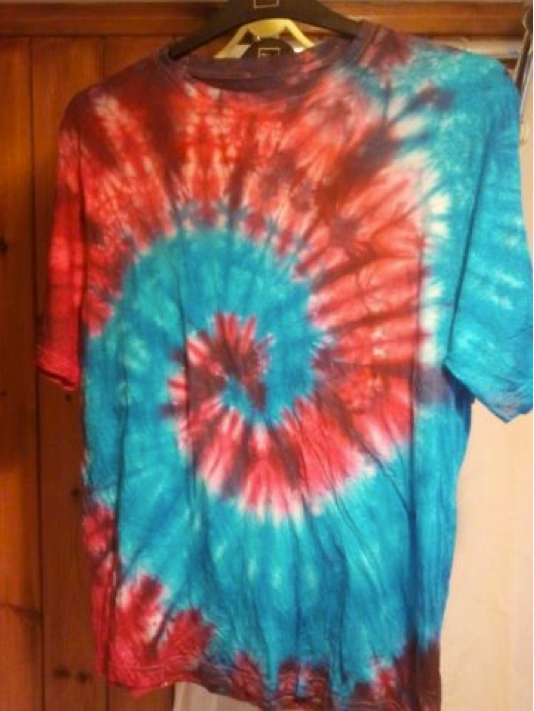 The resultant shock should allow clear and present passage to the goal. That's what us footmen call 'winning in style'.