Thanks Spotify. Seriously - well done. You'd think that by squashing down the album artwork format to its smallest possible dimensions, it would kill its capabilities of communicating a sense of the music it's accompanying. How can visual artists get their point across in such a small space? Surely they need to shout in order to be heard over the noise?
But no, album artwork is in a really good place. Innovative, well-designed work that creates intrigue, and communicates through intelligence and subtlety, is more prominent than ever.
The fact that vinyl sales are going up is maybe due to a craving for a bigger, physical experience of music, to counteract the feeble visuals we get treated to when streaming. Hopefully this means that great artwork will continue to be invested in and we get more and more great looking stuff to listen to.
These are the best of the bunch from this year:
Read more: 10 excellent headphones that cost less than £50
There have been a few covers recently which address the viewer directly with hand written notes.
Slaves asked Are You Satisfied?; Majical Cloudz: Are You Alone?. Courtney Barnett cynically told everyone that Nobody really cares if you don't go to the party - but the one which seemed to hit home with the public the most was the clumsy, badly punctuated, If youre reading this its too late.
Drake's had the piss taken out of him a lot this year, and the internet definitely jumped on this as something to parody. And it's great. It's nicely executed, probably written backwards and upside down, and its horror-movie prop aesthetic contrasts with the genre's normal brash style.
He does things a bit differently, and it was a brave move to make the artwork so simple and ambiguous, so everyone should stop taking the piss. Actually, no - keep doing it.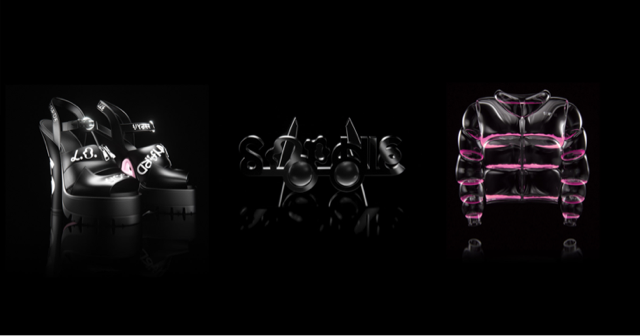 I guess this should really be in a new category. Sophie's Product technically has a really boring cover - in digital format at least. It's just the name in white on black, and doesn't align with the series of single artworks, which were bright 3D rendered play slides that matched the squelchy, plasticky sound perfectly.
So the digital artwork is dull in comparison to previous Sophie releases, but it's ok because that's not the format this album is designed to be consumed in. The plasticky 3D objects have been created for real this time.
The high heeled shoes, glasses, puffa jacket, and 'silicon product' could perhaps be the A/W fashion range for the semi-fictional SOPHIE character, or a physical representation of what he is trying to say with his music. The music and products are synthetic, confrontational, and quite un-ergonomic, but also very fun. You also can't quite work out if it's taking itself very seriously, or if the whole thing's a joke. Although the designated artwork for the album isn't very interesting, the problem of how to package music which is so stylised is comprehensively solved.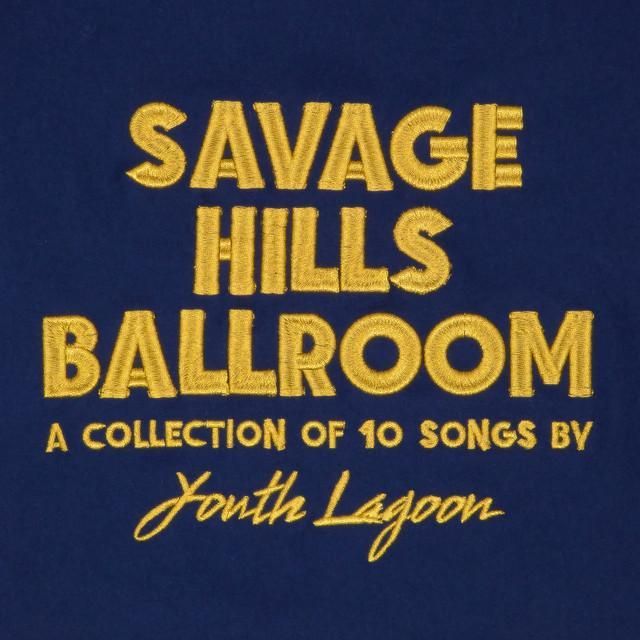 The message is in the medium here. The glorious embroidered colours evoke a huge sense of '80s High School Americana, as though it's from the back of a cheerleader's bomber jacket, or an embroidery on a towel in a tacky motel.
The imperfect rendition of the fat typeface brings it to life, and no imagery is required to pique your interest in what this album has to offer.
7. Everything Everything - Get to Heaven
This frantically bold, manga style illustration, created by Andrew Archer becomes more grizzly the more you look at it. The liquidising skin and clothes, the dead looking eyes, and the obscurity of what sort of monster the veiny blue hands are connected to. But judging by the ring, he could be a city banker or something horrendous.
But then- wait, you realise that the hand on the face is actually quite limp, and the a grey man's hand is supporting it in place. Is what ever's going on here self-inflicted?
The Guardian said the album did well to capture the "sensory overload of modern life" - which, if intentional, is maybe why the image revolves around a man who is having his eyes and hands ambushed. We put ourselves through a lot of intensity in this modern life, and I for one empathise with the poor melting man.
6. Joanna Newsom - Divers
When I saw this, I made it my desktop picture, which is probably the highest compliment I can give to an image. For context, I had a picture of a breathtaking nebula before this. And a collage of Paris Hilton photos before that.
It was made by an American ex-engineer named Kim Keever, and although this looks like a hyper-real painting or a deleted scene from Avatar - it's actually a photo taken of a fish tank full of water and plants, which has had paint dropped into it to create the euphoric sky. The fact that it's underwater is perhaps relevant to the title of the album?
The only criticism of the design is the slightly hamfisted font choice which doesn't really complement the image, but other than that, I think this album is even more beautiful to look at than listen to.
Jesse Kanda's work has been creeping out the music world a lot over the last year or two. His intense work grabs attention and churns stomachs. Kanda has been at the helm for all of Arca's visual output, with the oddly sexual videos, and mysterious sci-fi 3D images all being very consistent in their strangeness.
I enjoyed seeing this 'portrait' for Arca's Mutant sit alongside Olly Murs on the Spotify New Releases page, and it deserves a tonne of commendation for personifying a sense of the album through colour, extruding shapes and expression on the Hellboy/side-dreadlocked/deflated balloon thing.
These creatures and visuals Kanda create always feel like an alien lovechild created through intense collaboration between himself and the obtuse musicians he works with.
Not to be lazy or anything, but here are my thoughts.
The xx's original black and white 'X' logo is one of the most simple and iconic graphic devices in music design I can think of - and I remember how intrigued I was when I first saw it. I pocketed that sticker of it which I found on the floor at Reading '09, and wanted to know everything about it.
Who or what would be brave enough to communicate themselves with something so simple and mysterious? But when I heard The xx, it all made sense.
When this Jamie xx cover appeared, it continued this tradition of communicating everything, without saying much.
Putting Jamie xx's segment of the 'x' in a rainbow is an incredibly literal way of presenting 'in colour', but it's also perfectly representative of the tone of the music, the summer months it soundtracked, and the journey through light and dark the album takes.
Designed by Marielle Tepper.com.
The lipstick on the glass, the title hidden on the match-book, the sultry typeface, warm colours and the captivating, never-ending perspective.
These aspects of this deliriously decadent cover feel like they're enticing you into the midst of illicit goings-on in a 3-star 1970s Las Vegas hotel. I don't think there's a cover from this year that creates a more vivid, imaginary environment for the music to exist in. It's got a huge sense of untold narrative, which makes you want to listen to the album to see if you can discover more clues and piece together a bigger picture.
It perfectly mirrors (lol) Lapalux (Stuart Howard)'s summary of his process and opinion of the album: "Whenever I think about the album I think about the bar scene in The Shining," Howard says. "There's something about that strange, hallucinatory psychological madness that relates to the music, both in the making of the actual record and the way it sounds."
Of course this was going to be top.
This is the best album cover of the year, and many people's overall album of the year. It's managed to say so much, to so many people.
And what this image perfectly conveys is how much people mean to Kendrick Lamar. He's central to the composition but is barely the protagonist. It's the people who surrounded him in everyday life, who have supported him, who have helped get him to where he is, who own the frame.
It's a modern day renaissance painting, complete with slain enemy, symbolic backdrop and triumphant hero, with each expression telling a story that essays will be written about.
Photographed by Denis Rouvre.