The album is not dead because people keep releasing, keep buying, keep talking about and reviewing albums. Sure, it may be dying but it's not dead yet. You wouldn't tell a dying person that they're dead, would you? Right. So don't be mean to albums, then.
There's many an album that's arrived, dropped or otherwise been released throughout 2015. So, so many. Does What A Time To Be Alive count? It's a mixtape, which is like a sub-album, a proto-album, so it must count. And on the other side of the coin we have Ryan Adams' 1989 cover album. There was Action Bronson's debut album Mr. Wonderful, Neon Indian's Vega Intl. Night School, fellow former purveyor of chillwave Toro Y Moi's fourth album, What For? and another interrogative album title, Why Make Sense? (Hot Chip's sixth). Don't forget that Oneohtrix Point Never also returned with Garden Of Delete, as did Grimes with Art Angels.
But which ones were the best? Which ones really tasted delicious? Because there were so many, we've chosen to list 30 that we think were the best of 2015. Hold on to your hats, here we go.
Contributions from William Caston Cook, Samantha O'Connor, Michael Cyrs, Andrew Darley, Woodrow Whyte, Robert Whitfield, Chris Taylor, Mike Clark, Patrick Lyons, Will Tomer, Rob Hakimian, Andrew Hannah, James Canham, Jack Stanley, and Ash Beks.
Read more: 10 excellent headphones that cost less than £50
30. C Duncan - Architect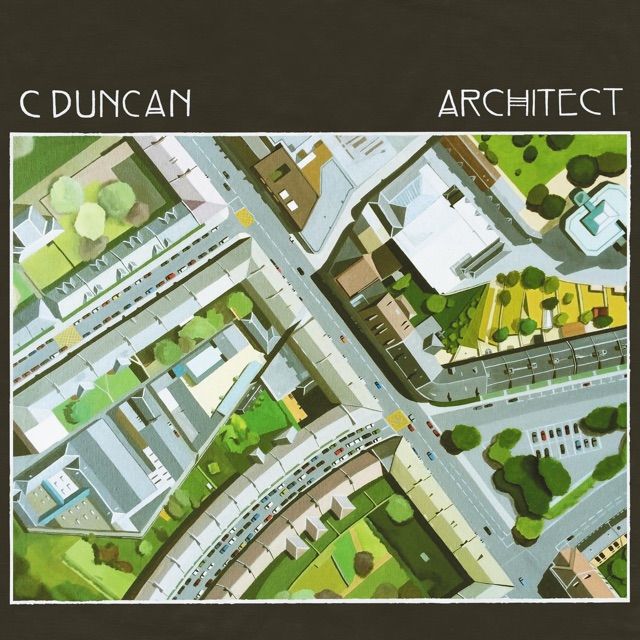 "It's one thing to have your profile raised by a Mercury Music Prize nomination, it's another thing entirely to be able to present an album with the subtle complexity of Architect, and the undoubted quality of Chris Duncan's music will also last longer than any industry accolade. The strength is found in its depth, the layers of vocal harmonies and instrumentation create an entirely unique sound out of recognisable parts, something we can relate to and enjoy like it's the first time every time."
Click here to listen to 'Here To There'.
29. Nils Frahm - Solo

"Solo is whittled down from over nine hours of improvisation recorded across four days in January 2014, playing a 12 foot tall upright piano called the Klavins M370, Nils Frahm managed to find untold amounts of space in the resonance of the giant instrument. Where previous efforts have seen Frahm trying to fill all the gaps, on Solo it basks in them, as a result the album is a delicate, calming, beautiful and transformative listening experience."
Click here to listen to 'Ode'.
28. PWR BTTM - Ugly Cherries

Our Thoughts: "It's fun, it's queer and your straight friends will like it too because, ultimately, it's about being less alone. Everyone can relate to that. And the world genuinely feels like a brighter place with PWR BTTM in it."
Click here to listen to 'Ugly Cherries'.
27. Carly Rae Jepsen - E•MO•TION

Our Thoughts: "Turning the Jepsen of the 'Call Me Maybe' days into an artist with co-signs from Blood Orange, Sia and Vampire Weekend is something that no one saw coming, and E•MO•TION shows Jepsen as the artist no one ever thought she could be."
Click here to listen to 'Run Away With Me'.
26. Vince Staples - Summertime '06

Our Thoughts: "Summertime '06 is not a reaction to the happenings in Ferguson, Baltimore or Charleston but rather his own coming of age story, experienced firsthand nearly a decade ago, yet still resonates strongly. And it's a story Vince Staples is blessed enough to share."
Click here to listen to 'Norf Norf'.
25. GABI - Sympathy

Our Thoughts: "The emotional response to the record is physical, visceral, and yet there's something oddly calming about it. Beauty and chaos subside into nothingness, the world of Sympathy cleansed in a fire of sound."
Click here to listen to 'Falling'.
24. Future - Dirty Sprite 2

Our Thoughts: "DS2 just happens to be the soundtrack for the current manifesto - a modern testament to the scumbags, addicts, street bureaucrats, rap fans and nightlife culture. Because we're all just as flawed."
Click here to listen to 'Freak Hoe'.
23. Shamir - Ratchet

Our Thoughts: "Ratchet is instantly likeable and oh so infectious. It's the sort of album so packed with variety that, by the time the thumping, LCD Soundsystem style disco beats of 'Head In The Clouds' come to a close, you're more than ready to jump right back in to Shamir's intoxicatingly dazzling world."
Click here to listen to 'Call It Off'.
22. Empress Of - Me

Our Thoughts: "It's a thoroughly considered record, demonstrating that Rodriguez's personal and artistic growth are far from mutually exclusive."
Click here to listen to 'Standard'.
21. The Weeknd - Beauty Behind the Madness

Our Thoughts: "Beauty Behind The Madness showcases artistic growth and sonic progression through danceable pop deliveries like 'In The Night' and grand acoustics like 'Shameless'."
Click here to listen to 'Can't Feel My Face'.
20. Drake - If You're Reading This It's Too Late

Our Thoughts: "IYRTITL is the work of a perfectionist curator, a restless star, a man who has reached the top and now looks over the precipice in a double-effort to repel competition and contemplate his hard-earned, often-perilous position."
Click here to listen to 'Energy'.
19. Dr. Dre - Compton: A Soundtrack by Dr. Dre

Our Thoughts: "Compton exists now as a reminder to the current oversaturated pit of modern rap that legends aren't born overnight and there will never be another Dr. Dre. Hip-hop's first billionaire hasn't forgotten where he comes from so let's not forget what he's done to get here"
Click here to listen to 'Genocide' [feat. Kendrick Lamar].
18. Youth Lagoon - Savage Hills Ballroom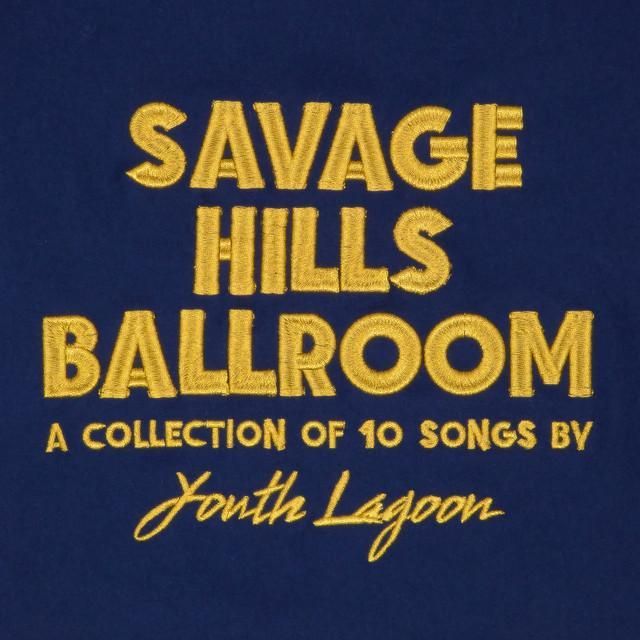 "Savage Hills Ballroom marks the moment that Trevor Powers found his voice, his third album is his most consistent, the songs benefit greatly from the clarity of confidence. It's an incredibly rewarding listen that will stand the test of time."
Click here to listen to 'The Knower'.
17. Le1f - Riot Boi

Our Thoughts: "Riot Boi is an immensely listenable, often thrilling record, and on the first few spins you're more likely to be seduced by the beats, before digging into the lyrical content."
Click here to listen to 'Koi'.
16. Arca - Mutant

Our Thoughts: "The amount of detail and the flow of Mutant is truly staggering; there are tracks that seem to take you down through secret passages to the next track, while you can still hear the sounds of the previous track fading away in the room above you."
Click here to listen to 'Xen'.
15. Joanna Newsom - Divers

Our Thoughts: "This is an album that is constantly unfolding over its themes, so the only option remaining is that of acceptance of her ingenuity. If you want to make it easy, you can acknowledge the density and move on. If you want to understand the core of the record, you'll have plenty of details to work through for what now seems like forever."
Click here to listen to 'Divers'.
14. Donnie Trumpet & The Social Experiment - Surf

Our Thoughts: "Through 16 sonic experiences, Donnie Trumpet and The Social Experiment provide the results of their anticipated genre-less collaboration."
Click here to listen to 'Sunday Candy'.
13. Adele - 25

Our Thoughts: "25 is a saviour record for a quarter life crisis, a sing-a-long for one of life's most difficult stages. While one of the world's most talented voices questions her purpose, her past and her future, may we feel a little more comforted while we do the same."
Click here to listen to 'Hello'.
12. Majical Cloudz - Are You Alone?

Our Thoughts: "While many will still dismiss them for being unexciting, there will be many people out there that forge a strong connection with their music; people who need this album to make them feel comfort, to make them feel companionship, to help them accept themselves and, ultimately, to make them feel less alone."
Click here to listen to 'Silver Car Crash'.
11. Julia Holter - Have You in My Wilderness

Our Thoughts: "Holter has made an album about blissful, hypnotic escape in many forms, and in listening to it and engaging with it, you'll be overwhelmed by these feelings too."
Click here to listen to 'Feel You'.
10. Neon Indian - VEGA INTL. Night School

Our Thoughts: "This is, until further notice, his magnum opus. Not one sound is out of place, not one track over or under stays its welcome. Every element that made Neon Indian such a joy through the first two albums has been polished and improved upon to make a record that truly must be heard."
Click here to listen to 'Slumlord'.
9. Grimes - Art Angels

Our Thoughts: "Visions put Grimes on the map as pop's pure misfit but Art Angels secured her tangible place as the genre's most unconventional star. For those that doubted, she's done that thing she does, but better. More defined."
Click here to listen to 'Flesh Without Blood/ Life in the Vivid Dream'.
8. Jenny Hval - Apocalypse, girl

Our Thoughts: "Apocalypse, girl deals in big ideas about life and society but does so in a way that that feels intimate and personal. Most of this stems from Hval's continued use of the first person, which allows us to feel as though we are gazing into the life of the singer, even in the record's more abstract moments."
Click here to listen to 'That Battle is Over'.
7. Sufjan Stevens - Carrie & Lowell

Our Thoughts: "As long as Stevens continues to pursue the unanswerable and chase down myths and ghosts, he'll continue to make incredible music. Carrie & Lowell is just the latest in a long line of unimpeachable achievements."
Click here to listen to 'Should Have Known Better'.
6. Kamasi Washington - The Epic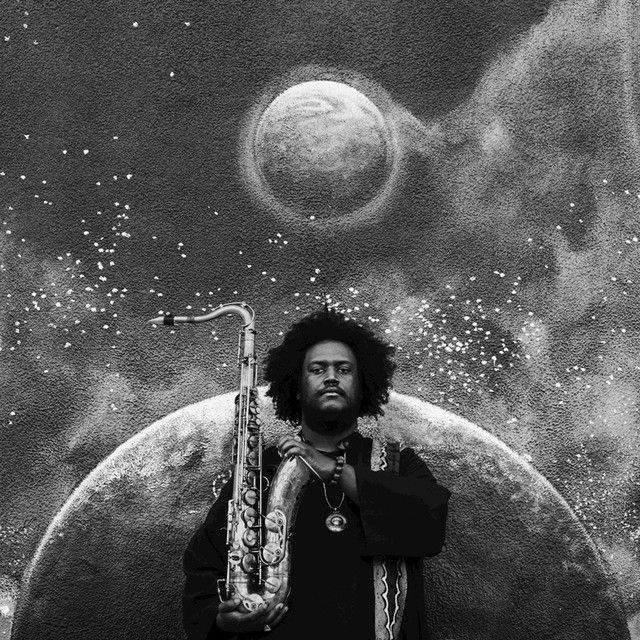 Our Thoughts: "The Epic is a well-rehearsed, beautifully recorded masterpiece that, while feeling at times improvisational, works hard at its balance. It has to - to make an album engage over three hours is no mean feat and it takes incredible skill and subtle nuance to space it out that well. His music is more than a throwback or a niche release, it feels like a defining moment in contemporary music."
Click here to listen to 'Re-Run Home'.
5. Little Simz - A Curious Tale of Trials + Persons

Our Thoughts: "Through ten booming orchestral tracks, A Curious Tale of Trials + Persons is a much-needed self-defensive assault on the industry. On labels. On genre and gender norms. On materialism. On blinding ego. On expectation. On the box so many people have attempted to put her in. So don't refer to Little Simz as a female rapper. Just call her king."
Click here to listen to 'Dead Body'.
4. Oneohtrix Point Never - Garden of Delete

Our Thoughts: "If To Pimp a Butterfly weren't also released in 2015, Garden of Delete would probably be my AOTY. It is a wholly singular and groundbreaking release that, while adhering to many past and present genre trends, seems prepared to go further in collating and collaging influences than most other electronic releases dare to go."
Click here to listen to 'I Bit Through It'.
3. Björk - Vulnicura

Our Thoughts: "Whilst Vulnicura is a deeply personal record, its honesty, its savage beauty, its pure anguish offers a sense of cathartic relief for anyone who hears it. Great art takes pain and turns it into something that can help us heal. Vulnicura does exactly that."
Click here to listen to 'lionsong'.
2. Hieroglyphic Being & J.I.T.U. Ahn-Sahm-Buhl - We Are Not The First

Our Thoughts: "There's nothing I can do to aptly describe the power of this album - it's without a doubt one of the finest albums to be released in a hell of a long time. Believe in the power of Hieroglyphic Being & JITU."
Click here to listen to 'F**k the Guetto, Think About Outer Space'.
1. Kendrick Lamar - To Pimp A Butterfly
To Pimp A Butterfly is More Than The Accolade Of Album Of The Year: an article by Samantha O'Connor
Someone killed him. I just lost a brother. Scrolling through my Twitter feed on a seemingly ordinary Thursday evening, a 140-character headline reads that another shooting nearby my bedroom window has taken another life in Toronto's west end. Unassumingly clicking on the link is unconsciously instinctual but recognizing the face in the article's photo as someone I call family, directly robs me of anything and everything natural; seizing instead, my breath, my comprehension and my friend Prince. I say his name, because it's important.
Through burning and blurred tear-filled eyes, I hurriedly scan post after post on the city's various news sites, searching for answers, but all I'm shown is an old mugshot they've chosen to digitally plaster alongside headers to inform of his identity. Prince had been shot twice in the back, I read. He was "known to police," they state. And there are no suspects. Rather than interviews with witnesses or family-members to draw attention to his life, reporters instead interview students from the college nearby to accompany the few facts; suburban white kids now in the city, who say they're just so scared to be here. I'm sick. I'm sobbing. And just like that, the entire narrative of Prince as a man, as a son, as a friend, is publically spun and objectified without question - the all too familiar narrative that his life was disposable. That he didn't matter. But he mattered. I turn on Kendrick's 'Mortal Man.'
"Would you know where the sermon is if I died in this next line? If I'm tried in a court of law, if the industry cut me off, if the government want me dead, plant cocaine in my car, would you judge me a drug-head or see me as K. Lamar or question my character and degrade me on every blog," Kendrick Lamar raps on the final song off To Pimp A Butterfly, the Compton rapper's March-delivered sophomore studio album that shook the rap world this year with its jazz and funk-infused numbers and socio-political dialogue, while standing as the dense soundtrack for the year's stormy racial climate thanks to the self-love sermon 'I' and 'Alright,' which plays at the forefront of the #BlackLivesMatter movement and the year's all-too-common police brutality protests. To Pimp A Butterfly is the calamitous and emotional year reflected, through a vivid perspective too often silenced.
It's the following morning that I'm to interview Terrace Martin, TPAB songwriting and production contributor on album standouts like 'King Kunta,' 'These Walls' and 'The Blacker the Berry' and long-time friend of Kendrick Lamar. For weeks, it had been the plan to talk to those in the liner notes directly responsible for helping create what we've proudly declared as album of the year. But rather than initially asking his thoughts on the album's impact on hip-hop in 2015 and its promising cultural and musical legacy, I'm drawn to Terrace, who recently learned his friend was murdered as well. He puts it all in perspective.
"I always say that this album is this generation's dopest audio book," Terrace says when we bring the attention back to the album following a weighty phone-call memorial for our lost loved ones. "We are hip-hop. Our jobs are to report. These are things that are going on in the news or even looking at the person next to you, side by side at the ball-park and hearing them say somebody got shot, or this person had a heart attack. These are real-life influences. They are life-inspired. That's why this album is a life album. It's something that you can keep on going back to. Dance to it, pray to it, listen to it. You can do whatever you want to it."
Kendrick Lamar reports on issues - black issues, class issues, marginalized issues and forgotten issues - the way the media would if systematic racism didn't stifle the story, objectifying its victims in the process. To Pimp A Butterfly is a painfully honest and ambitious album packed full with vulnerable self-truths as Kendrick tackles relevant and cumbersome themes from turbulent racial divides to skin tones to institutions and revenge as he battles his own weighty influence and struggles to find his place amongst the world as a successful black man from Compton. His messages are uplifted by layered jazzy textures and funk-basslines as Kendrick ditches conventional rap beats for complex instrumentation, with influence rooted in black music history, as he enlists assistance from the likes of Snoop Dogg, Ron Isley, Bilal and the god-father of funk, George Clinton, who unleashes his brief yet substantial celestial poetry on album opener, 'Wesley's Theory,' a single inspired by Wesley Snipes' tax-evasion sentence and the pressures that surround black men on their journey to success.
"It's hard to put your finger on how to say things in this particular day and time. You have to feel what he's saying. I know I feel it. That communication is very serious. His metaphors are so beautifully phrased that it was positive. Even the things he said that people may not want to hear, it was done in a positive way. He said a lot of truth that didn't hit you the wrong way. We need to hear certain things," George Clinton says on what a 74-year-old funk legend like himself, with decades of sonic innovation stacking his resume, learned from the 28-year-old West Coast rapper.
"You can't put your finger on anything he said that didn't feel right. This is what's happening out here. Entertainers mirror what society does when they're doing it. He was able to tell that story, which is so convoluted. He was able to tackle all those subjects because he used himself as a model."
Critics, although quick to attach deserving acclaim to the opus, are still so concerned with its post-rap narrative when deconstructing To Pimp A Butterfly's sonic material and replay value, disgruntled at the fact they weren't given something practical, predictable or easy to digest after waiting so long for good kid, m.A.A.d city's follow-up. It isn't a conventional rap album in any capacity. But there is, most certainly, an easy disconnect and the sense of other when looking at the project as a critic foremost, rather than someone a part of the culture it speaks for. The album serves another purpose beyond that of just a cohesive 16-track delivery. Jazz, g-funk, and soul fusing instrumentation, dark and cluttered slam-poet verses and emotional characters enacting passionate and ambitious storylines offer a complex conversation that Kendrick doesn't attempt to simplify in any way. It's difficult and often uncomfortable at times to listen to, because what's comfortable about being a rap star and a black man in North America in 2015? "It's supposed to make you feel uncomfortable," Terrace continues. "Art is a reflection of life. Kendrick speaks for my people and the world. Hearing his stories, I've been through a lot of these stories in some fashion in my life, or I can just relate to them. He speaks for life. I'm living life."
Of course, from the moment the album's artwork made its way to the internet, we knew To Pimp A Butterfly was an 'important' album. Commentary and critique, no matter how negative, continues to dub the project as significant. But without feeling its importance, it's easy to get lost in the depth of it all. What is vital, is the understanding of deconstructing the disposability of black bodies that builds a standard of beauty based solely on Eurocentrism, triggering internalized oppression. Kendrick Lamar's To Pimp A Butterfly is a love album for the most important kind of affection - self-love - highlighting the significance of loving your skin, your race and your past. Included in the narrative is North Carolina rapper Rapsody, who offers a female perspective to the honest self-accepting conversation through a smooth, uplifting and direct verse on 'Complexion (A Zulu Love)."
"The year had been filled with so much socially in relation to our communities and people, from police brutality and murder, to the effects of racism and white supremacy, being dead and center, spotlight, for the world to see," Rapsody explains over email. "We've always been aware, but now the world was talking about it. And in a time when we needed to come together more than ever, Kendrick didn't run from it, he stepped up and used his voice as inspiration and influence at one of the most important times in his career. We have to love ourselves first, every shade of us and that starts with someone sparking the conversation.
Delivered in March, To Pimp A Butterfly is reflective of now, an anchor for now and each day, new realities and realizations are pulled from Kendrick's multifaceted lyrics as 2015 draws to a close. But Rapsody also calls the album "powerful and timeless," already looking into the future to declare its cultural legacy. "To me, it will be remembered as one of the greatest albums ever created, across any genre. I look at it musically like Martin's "I have a Dream" speech. Some may think that's a bold metaphor. But, Kendrick is a bold artist. At the time Martin was alive marching and giving speeches all throughout the country, everyone wasn't in support of him ruffling feathers. But, when it was all said and done they praised him in the end as one of our greatest leaders and he was the face of change for the better. In that same way, that's how I see TPAB and Kendrick remembered years from now, musically," she says.
For Terrace, his ideals of what constitutes success for the album have nothing to do with opinions and everything to do with its impact. "What is album of the year? We're just trying to make a statement," Terrace concludes. "We were grateful for all those accolades, it's just, for us, I don't even know how to think about it. I just hope it touches souls and puts Band-Aids on relationships and people get a clearer understanding of each other. I just want it to help people live and love," Terrace says.
I tell him that it's helped me. Through the verses of 'Mortal Man,' where Kendrick discusses legacy in a constructed conversation with Tupac Shakur, taken from a 1994 interview with Swedish radio station P3, to confronting gun violence on 'The Blacker the Berry' to the cycle of systematic oppression on 'Institutionalized,' Kendrick Lamar tells his own story and in turn, tells that of many, including Prince, immortalizing him throughout the honest album in a way the media couldn't. He captures his soul through emotional verses and gripping compositions and with that, To Pimp A Butterfly's legacy is defined.
"That means more to me than a Grammy, album of the year or album sales," Terrance says. "The fact that it helps you, helps me. That's each one, teach one. That's all an exchange of love and an exchange of energy. That album connects us as family. Now we have a conversation piece, where no matter, white, black, yellow, orange, Compton, Toronto, it doesn't matter. Now, even if we didn't have anything in common, we have something in common now. We can start a brotherhood, sisterhood and that's what it's about. Love." We're gonna be alright. Rest in peace, Prince.