If music is a chocolate bar, its wrapper is album art. Some may go by the taste and texture of the sweet, sweet chocolate itself, but others may be more of a sight-led aesthete than that, picking up a bar after being hypnotised by its luxurious, childlike or fashionable visuals. Likewise, many of us are directed to a certain style of music, or a particular artist, owing to its (or their) aesthetics on album and single artwork.
It may not be such a deciding factor as it was when vinyl was the only thing you could buy, but it still says a lot about the flavour of music behind the artwork and as such, here's the beginning of a series documenting some of our favourite musical wrappings, lovingly recreated by the staff of the 405.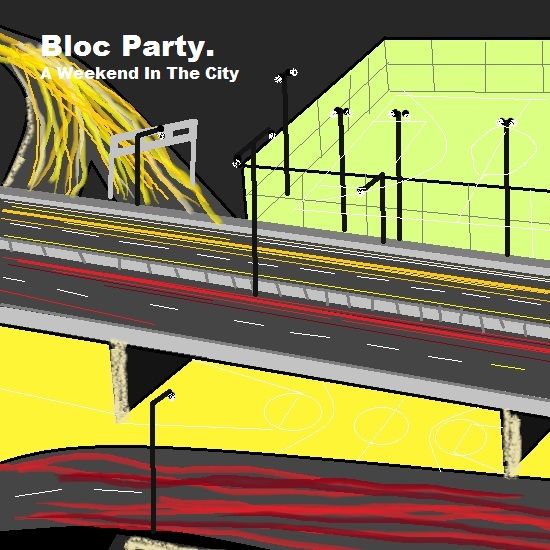 Although I love most of the tracks individually, it's only when they come together to form a wider narrative that this album becomes incredible. Never vaunted as much as Silent Alarm, A Weekend In The City was said to suffer from the 'sophomore slump', which is just plain BS. It is, and will always be, the finest effort from Okereke, Tong, Lissack and Moakes, dealing with far more mature themes like urban life, modern society, race, sexuality, suicide, addiction and youthfulness. It's dark and uplifting in equal measure, and as a cohesive 'album', in the most traditional sense, it thrives. Listen while aimlessly riding buses or tubes or trains around London's arteries for maximum effect.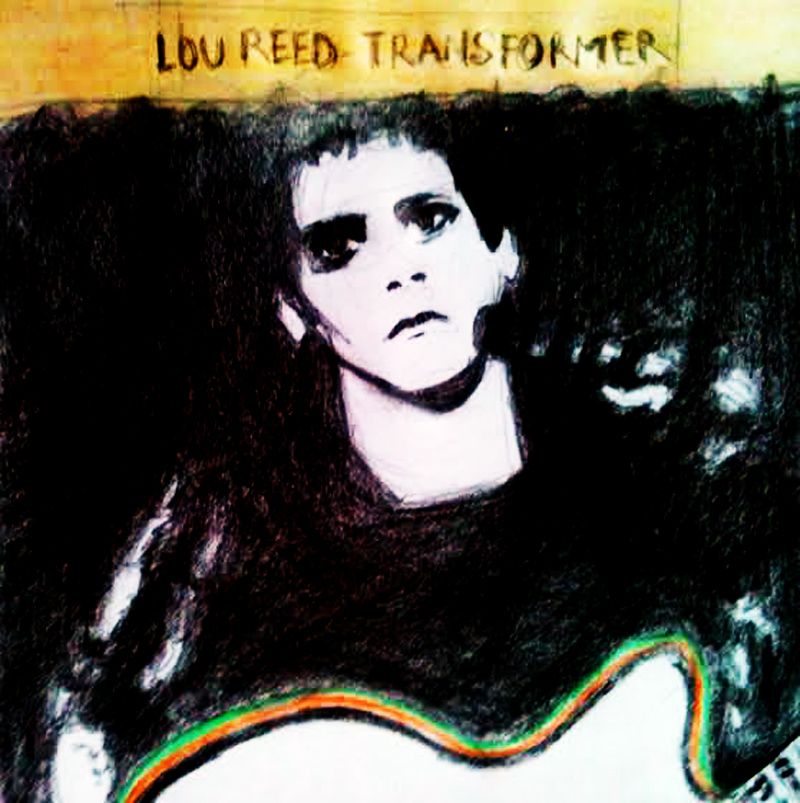 I was one of those who actually cried when Lou Reed died: I adore (almost) everything he has done, either solo or as a part of the über-magnificent Velvet Underground (I actually thought about choosing The Velvet Underground and Nico's cover for this, but Transformer ended up winning the band's debut LP by a very, very tiny margin). This is one of the first albums I bought on vinyl as an, erm, adult (I was 16 at the time), and probably one of my most played albums. For me, this is an absolute masterpiece and, although it's rather hard to actually label it as an absolute "favourite album of all time", it will always make my Top 5.
I haven't connected with this album, or Smashing Pumkins for that matter, in quite some time, but it/they will always hold a special place in my heart.
Music Has the Right to Children holds a special place in my heart. The roots of its impact on my life start with long walks on mild summer nights, but it truly made its mark on the nights I spent awake in the immediate weeks after my ex-girlfriend left me for someone else. I rebuilt my pathetic teenage life around in this album - it seemed to understand my situation without saying a word. I owe my current situation (a happy one) entirely to this album.
After discovering Radiohead in my early teens, In Rainbows dropped for free at that oh so crucial age in developing music taste. Not a day went by in Year 10 without Radiohead's free to download album getting a play in my concealed headphones. Maths was lit up by 'Reckoner', Biology was sparked into life with 'Jigsaw Falling Into Place' and if I did media studies then I'm sure I would have soundtracked it with 'Videotape'. It's such an incredibly solid album from start to finish, no weak tracks and a great narrative. Not to mention it was available for free and spawned a million think pieces on music distribution. It's a rare thing to discover a band/artist and for them to blow away all expectations with a new album. It felt special then and by god it still feels special now even if it is whiny pretentious nonsense.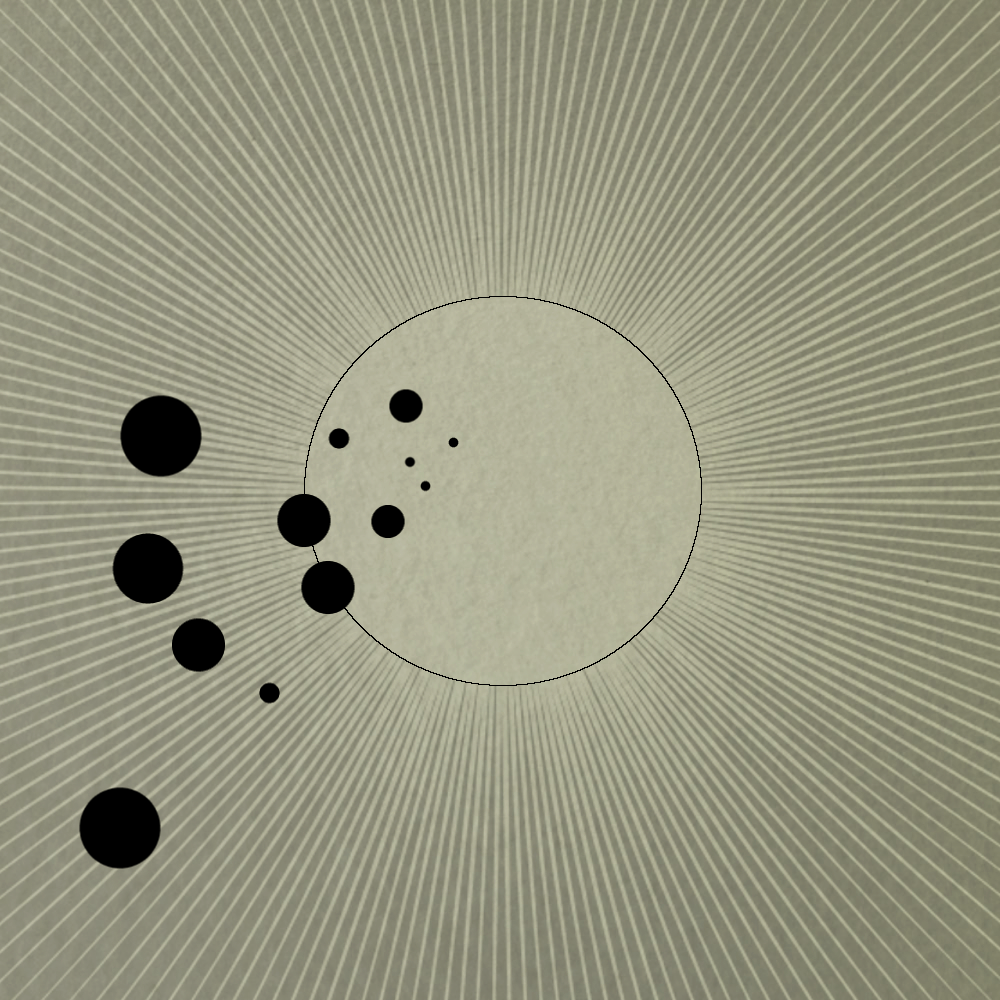 I don't really know that much about science or astronomy or anything like that, but once in a while I'll read an article about the universe and feel equally terrified and totally liberated by its incomprehensible scope. There's a perverse freedom that comes with an awareness of your insignificance, that you are merely a speck of dust on a tiny cog in the clockwork of Everything. It makes you feel more than just alive. That sort of feeling is what Flying Lotus' Cosmogramma manages to produce, and that, above many other reasons, is why I adore it so much. It distils the universe, in all its chaos and perfect synchronicity, into music that attunes your mind to an entirely different plane of thought and feeling and makes you think that, hey, even if we are insignificant specks of dust, we can still make works of art that are utterly transcendent.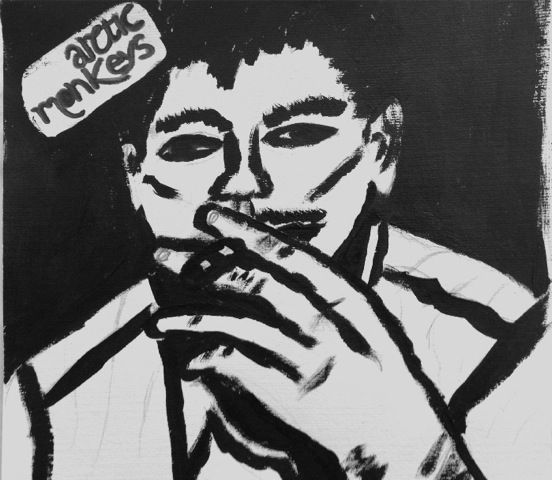 I picked Arctic Monkeys' Whatever People Say I Am, That's What I'm Not as my favourite album of all time, because it was the first album that really hit a nerve when I was about 12 or 13 years old. I was absolutely mesmerised by Alex Turner's lyricism and I would listen to the album from start to finish nearly every day after school. It completely opened up my world, and from then on I became totally obsessed with music and wanted to explore everything I could get my hands on.