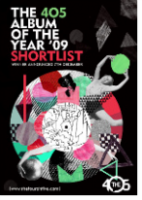 Over the past two weeks The 405 staff were asked to pick some of their albums of the year. The list was long. Very long. In total, 84 albums were chosen between us but only 10 of those stood out from the crowd. Not only did they deserve a place in our list from a technical stand point (they were the ones with the most votes!) they all deserve to be there for the fact that they are all such solid albums. Over the next few weeks the staff will be asked to vote on their favourite from the list. The album with the most votes will be the proud winner of 'The 405 Album Of The Year' title for '09 and will also win an ACTUAL award from us! .Without further ado, here's our shortlist!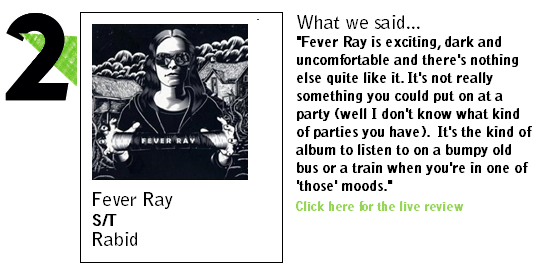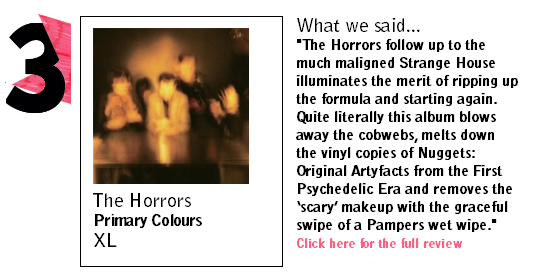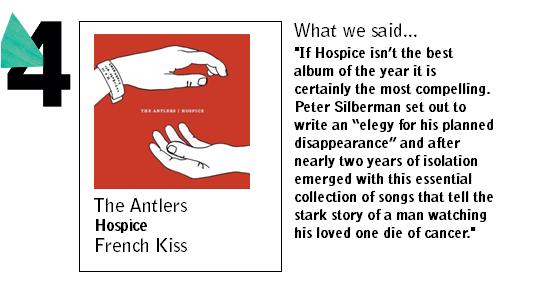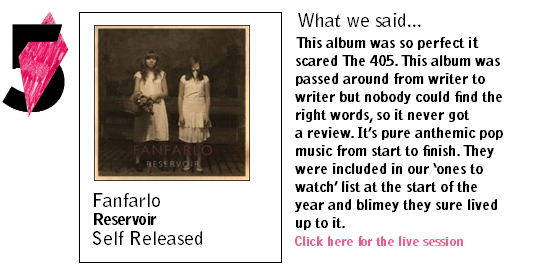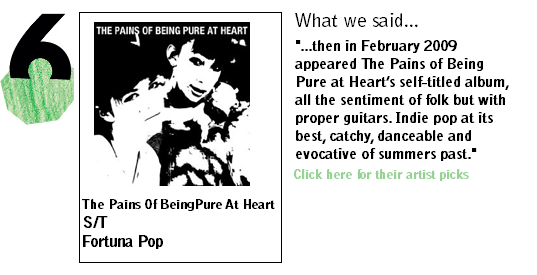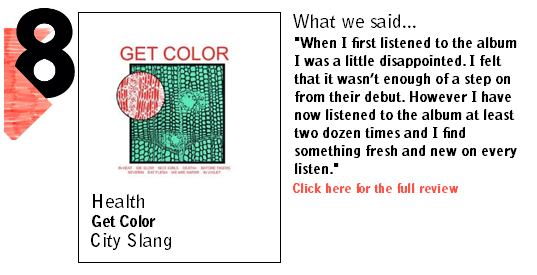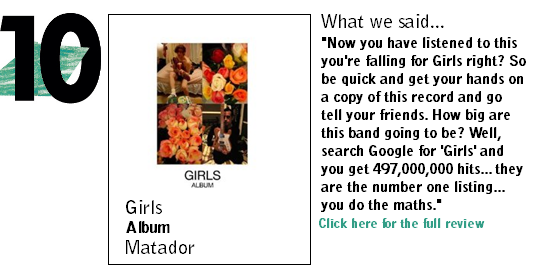 Have your say!
Vote on our shortlist below!
Live Playlist
1.
MP3:
Animal Collective - My Girls (live)
2.
MP3:
Fever Ray- When I Grow Up (live)
3.
MP3:
The Horrors - Scarlet Fields (live)
4.
MP3:
Fanfarlo - The Walls are Coming Down (live)
5.
MP3:
The Pains Of Being Pure At Heart - Higher Than The Stars (live)
6.
MP3:
The Antlers Live at Music Hall of Williamsburg
7.
MP3:
Wild Beasts - Hooting & Howling (live)
8.
MP3:
Health - Die Slow (live)
9.
MP3:
Girls - Laura (live)
We'd also like to thank
Ciara Phelan
and
Adam Ellison
for doing all this lovely artwork. They really did an amazing job.