Welcome to The 405 'Album of the Year' shortlist for 2010.
Our 'Album of the Year' article is the first of many 'end of year' features that will be hitting the site as the year draws to a close. Over the next two months expect a look back out our favourite EP's of 2010, favourite films, emerging bands of 2010, a massive 405 staff article looking at the best and worst happenings in 2010 and a few more surprises.
We'll also be looking back on our 'Ones to Watch' list from last year to see how all the bands got on and be giving you our tips for next year. Very exciting.
Below you'll find our fifteen favourite records from the past year (Nov-Nov), as selected by The 405 Staff. We're very happy with our final list as we feel it represents quite a broad range of styles, from folk duo First Aid Kit all the way through to the anthemic Fang Island.
This year we'll be handing out two awards. One from the staff and one from you fine people. At the bottom of the page you'll find a voting box that will allow you to vote to your hearts content.
You have until the 13th of November to cast your vote as the winner(s) will be announced on the 15th of November. Please be sure to check out all the albums featured below via this handy Spotifty playlist (here)*
Happy voting.
I've listened to this album on repeat practically since I was sent it, so I bought it on vinyl the day it came out and while taking a break from work, I sat down with some single malt and got to know the record. As this is Cox's way of writing, I thought it would be best to experience it like this. And it's amazing. The effect of listening to it in such a way, listening to every crackle, enhances the lo fi nostalgia that this album is wrapped up in.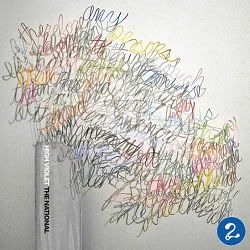 With High Violet they are not just playing on the tension like Boxer but taking that idea and building on it, and that's the thing with The National. They build, they build honestly and meaningfully, they build a place inside your heart. Each album sits like a footprint in the snow. The payoff comes when you look back and see where you've been, where you've come from, and realise the direction in which you are going. High Violet is so typically a National album, and that is the best thing about it.
Overall, I would say this is a challenging but fantastic album; it borrows from its own Brooklyn bands, there are elements of TV on The Radio in here, even in parts that don't sound dissimilar to The Notorious B.I.G. In all honesty, this album has to be heard to be understood; the most I can do is recommend you go out and buy this masterpiece of current music. Oh, and get some speakers that can deal with bass.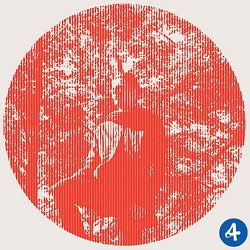 Having dumped the name Final Fantasy (I'm sure you can guess why), Owen Pallett's first album in four years has retained the connotations that come with his former moniker. It's not just the stories conjured up in the lyrics that inspire an epic imagination for the listener, but the symphonies of strings, horns and synths, each one phasing beautifully into the next. This is an album with some of the strongest compositions of the year, reaching great highs with every listen.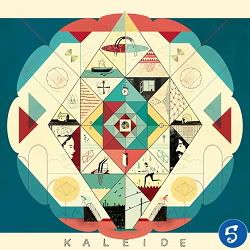 Direct, unadorned, yet melodic and clever, Kaleide is one of these albums full of ideas, pop culture references (Anjelica Houston) and anthemic tracks : Sure the funky 'Year Dot' will make you dance till the end of the world, and 'ATM' contains some of the best lyrics of the year ("a selfish heart is a truthful muscle"). But what makes this album so special is Katie Harkin's voice : Effortlessly powerful and sparkly (see 'Kaleide', 'Coffee Drinker'), it's one of the strengths of the band. Go Larks!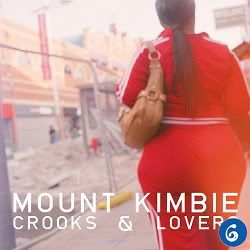 Where Mount Kimbie differ is in their approach, they take what could be called dubsteb by some and mix it up and cut it around some beautiful vocal samples and create a sort of glitch minimalism; a blissed out, finely crafted sound resulting, via several EPs and high profile remixes, in an absolutely stunning album. There's not a lot more to say but go and buy it, and if you can, buy it on vinyl, it needs the depth and beauty that only vinyl can give it.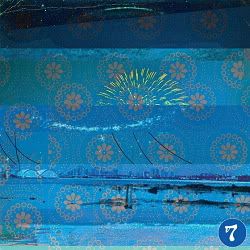 Misanthropic maker of 'wispy electronica'Gold Panda has finally made an album. After tour stints with HEALTH, a series of singles and EPs, he has made us one of the finest lunges into the depths of post bass electronica. To put it short, this is a simply stunning album, like nothing else out there. It's both a masterpiece of music and a masterpiece of storytelling, a story that's desperate but optimistic, an album that while bringing you down will also lift you back up again like no other.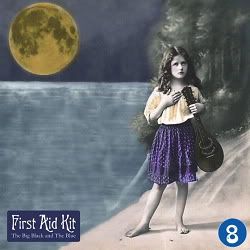 While after eleven tracks my ears have become used to the folk way of doing things I can't proclaim any feelings of negativity, these songs are charming, in a wrap up under the duvet with a cup of tea and listen intently to them kind of way. The Söderberg sisters will tend to your bumps and scrapes, they'll cure your ever-aching heart. They may even make you believe in "real" folk music again, because (whisper this to yourself) they're more original than Laura Marling and the "folk" artists de jour.
With the band's resourceful nature given their instrumentation and singular overall sound, it should come as no surprise that this album is quite good. Each song works on its own and in context, and every moment is played masterfully. The only gripe is the length, at a mere 31:31, Fang Island blazes by. And while the threat of repeat listens is a good one, imagine how much more powerful this could have been with 14 songs. Good job, guys, though. This album's a real winner.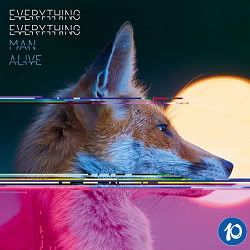 Amongst the most surprising bands of recent years to find themselves a home on the commercial radio daytime playlists, Everything Everything were one of the 15 acts identified over Christmas by the BBC set to be the 'Sound Of 201'. Man Alive will not be to everyone' tastes, but for those who like daring and original music, complete with incredible vocals and harmonies, it will be considered a bit of an oddball masterpiece.
Teen Dream, as an album, works brilliantly. In an age where everything is increasingly geared towards the singles and individual download market, Beach House have produced an album that deserves to be listened to throughout from start to finish. Whether it's actually getting the gist of the heartbreaking/bizarre/haunting lyrics, just getting lost in the full sound of the record, or hearing something new going on in the background, this record has something for everyone.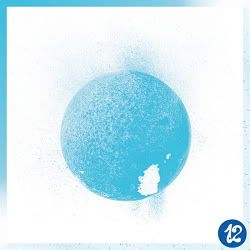 The production is absolutely flawless, and I think therein lies the genius of the album. There are little things that Wiesenfeld here does that are rare among the beatmakers of his ilk and even rare in his previous work. For example, the toy piano intro to 'You're My Excuse to Travel' lends an honest nostalgia to a track, and album - so lyrically focused on a deep meaningful longing. Cerulean as a whole seems to be the slightly cooler, slightly clearer, slightly more realized sister album to Causers of This.
There is a good mix of high energy and hecticness in parts of this sixteen track record that fuses well with calmer arrangements, giving this a real beauty and a beast feel. Win Butler's lyrics are honest, like reading pages of his childhood diary as he reminisces of his old neighbourhoods to stories of today and the future. If you could only listen to one album for the rest of your life I recommend you choose this, not only because it lasts sixty five minutes but also the fact that you will discover something new each listen.
The other striking thing about Crush is how complete it is as an album. There are no duff songs, not even a weaker one, and it all runs into one another in a way that a lot of albums in the same genre fail to do. What Crush leaves us with is a real sense of achievement. It is the next natural evolution from the pre 1984's post punk; it holds all the sharpness and energy that made XTC and Echo and The Bunnymen great, and then runs with it, pushing it hard enough to make something fresh and new.
One of the singer-songwriters to raise warm hearts this year has done so with just his voice and guitar once again. The Wild Hunt is Kristian Mattson's greatest sequence of folk ballads to date, where he still perfects an endearing tone, an energetic cry-out-loud form of melody, and a refreshing advance on his confessed Dylan influences. It has remained powerful since the day of its release, with variation from the playfulness of songs like the single, 'King of Spain', to the more moving tracks such as 'Love is All'.
Voting
Below you'll find a handy little box that will allow you to vote for your favourite album of the year. We're sure there will be an album that stands out immediately for you but please do take the time to give every single album on the list a listen. Not only will it make for a pretty good day (if you listen to them back-to-back) but you'll also be in a better position to select your favourite.
Voting is now closed. Results will be announced on Monday 15th of November
Video Zone
Check out some videos of the artists involved in our shortlist:
*Unfortunately not all albums are on Spotify and some countries don't even have access to it. In that case we recommend you check out Grooveshark. They have pretty much everything.
Artwork created by the wonderful Sarah Hutchinson Burke