After weeks of deliberation, we can finally announce our
Album of the Year 2010
winners (Readers' Poll & Staff Choice). Before we get down to business, we'd just like to thank all the people that voted in our 'Readers' Poll'. A staggering 12,075 votes were cast, with around 35% of all those votes going to the eventual winner. We'd also like to applaud all the bands/artists that made it onto our list. You all released great records and that shouldn't be forgotten. Our gratitude also extends to the labels that put these records out and to the PR people that sent them our way. You've done a really fine job. If you'd like to see who won the Staff Choice last year, please click
here
and for the entire 2010 shortlist click
here!
Let's start with the Staff Choice winner...
The 405 Staff Choice 2010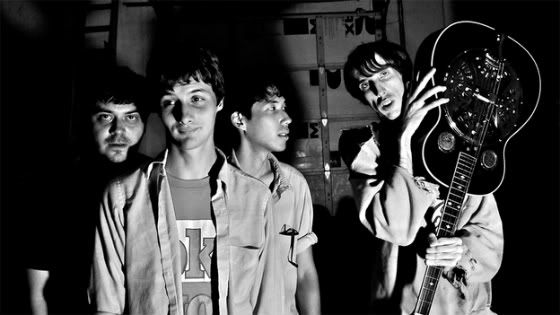 Deerhunter
// Halcyon Digest [4AD]
Myspace
//
405 Review
//
Amazon
//
Label
//
MP3

Call it a coming of age, like at the start they had all these cool toys but didn't know how to use them properly, they still had fun but now they know that the button on galvatrons leg fires a missile...!
Wil Cook
Deerhunter have been one of those bands that have grown to unbelievable proportions despite everything. Bradford Cox has never been a well man - it's only been a few years since he was completely bedridden while recording
Logos
- and everything about their sound says they shouldn't be where they are. And what are they? They're lo-fi, far from perfect and completely adrift of any trend or fashion right now. You could be forgiven for thinking they were some band, forgotten in time after releasing a home produced classic. That is until you look deeper. What
Halcyon Digest
cements is that feel of the lo-fi, recorded in the basement feel, but it also carries that extra something that Deerhunter make you register, that subtle je ne sais qui. It's the production I think, though I've never been able to pin point it. It's that tiny element that changes them from being some 60s psychadelia influenced lo-fi band that like to use minimal chords and stretch out songs to one of the best, most personal and endearing bands out there today. And I think this is what has resonated through our staff as well - it's that personal, life affirming beauty that strikes almost everyone that listens to it. It's the unassuming beauty of these songs that has helped this album become our staff favourites of the year.
James Canham
What Bradford Cox and Co. have proven with
Halcyon Digest
is that
Microcastle
was no fluke. Within the space of two years Deerhunter have released two records that could easily make the top ten records list of the last decade.
Halcyon Digest
is the musical equivalent of a bear hug, or being drowned. It takes you and rarely does it give you a breather. What truly makes this record special to me is the underlying pop sensibility that these guys have. It would be all too easy to right a record swamped in reverb and call it ambience but they didn't. They made a record of carefully constructed songs that are seamlessly pieced together, leaving with you with a body of work that can be enjoyed as a whole, or as indicidual tracks. That's why this record is so special.
Oliver Primus
How the b'jesus can one man be so prolific in his output? The sixth album from the ultimate music-fan-as-artist Bradford Cox since 2007(that stat of course including Atlas Sound),
Halcyon Digest
is a strange but glorious amalgamation of his output to date; moving on from
Microcastle
to a more subtle, spacious feel slightly more akin to the aforementioned Atlas Sound. It's perhaps less immediate, but without doubt equally as rewarding - if not more so – that oozes nostalgia leaving the listener in a beautiful haze of shoegazed influence from start to finish. The classic Deerhunter stream-of-consciousness' style of lyrics have always been nigh on perfect, but in tandem with the memories explored create an almost indescribable glorious ethereal feeling. See 'Memory Boy' and 'Desire Lines' in particular in this respect – though in truth it seems unfair to pick out certain tracks given the consistency of the album. Definitely worth it's place as one of the albums of the year – and am personally proud as punch that The 405's super bunch of writers have chosen it.
Tim Boddy
As I have never professed to being Deerhunter's most ardent devotee, I was surprised this year to grow so fond of their most recent recording,
Halycon Digest
. It has slowly grown in my affections through modesty, nuance and sheer undeniable brilliance. It recalls an entire understanding of music culture, of what an album could or should be, stripping this mandate down to a common aesthetic in a fine collection of songs- wrought from moments recounted, noticed, imparted. Each recording here is ripe with character, subtle arrangements and a studio-mastery that makes for an engaging listen both on stereos and headphones. The collection is beautifully arranged- some of the seguing, as between 'Revival' and 'Sailing', just seems natural- as though those songs had always followed each other. And therein lies the beauty of a successful album, records like
Kid A
or Liar's
Drum's Not Dead
manifesting as collective wholes- cinematic, literate. Listening to the entire work is the essence of it.
Halycon Digest
is a record it's hard not to enjoy as a whole- the sonic turns between tracks allowing for an enjoyable, rewarding 45 minutes- an expectancy and eagerness drives your ears throughout. It's a record I keep coming back to, quietly persistent, without quite understanding exactly what precisely is motivating that. And honestly, I didn't expect that. I didn't throw a listening party when it came out, I can't even really remember for how long I've felt this way about it, but it's crept up. Being so gently surprised is nice, especially in an age when over-hyped releases like Arcade Fire disappointed me and my unreasonably high expectations of Jonsi's work led to inevitable dissatisfaction. Pleasant then, that such a modest release stole my heart. And it lingers, like all great records do.
Amir Adhamy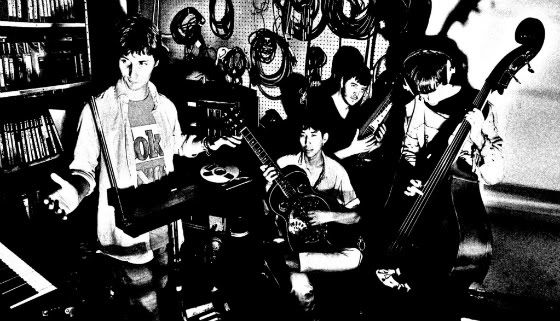 Readers' Poll Winner 2010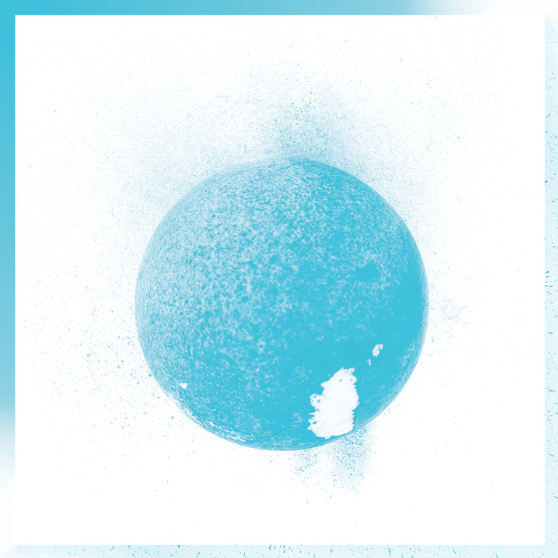 Baths
// Cerulean [Anticon Records]
Myspace
//
405 Review
//
Amazon
//
Label
//
MP3

Will from Baths has had, one can only assume, a good year. From being featured in Pitchforks rising late last year, to releasing
Cerulean
to massive critical respect, it's been a year of achievement. And winning this readers poll, I hope, will be the first in a chain of people applauding this very unique record. It's dance but not, indie but not, electronica but not - in fact everything it's been pigeonholed in in one review has been denied in another. It's the stunning individuality and breathless beauty of this album that makes it what it is.
James Canham
One day I listened to 'You're My Excuse To Travel' seventeen times in a row and if you don't believe me, check out my last.fm account. After getting over the initial buzz of dissecting every minute detail of that song, I delved deeper into the world that Will Wiesenfeld had created with
Cerulean
. It's not an easy record to describe and without sounding like a pretentious ass, the only way I've been able to put in words what this record sounds like is through the emotions created within those twelve tracks. It's a life affirming rollercoaster, similar to that of Sigur Rós but without sounding anything like those guys. Put simply, it's beautiful.
Oliver Primus
When I reviewed Baths earlier this year, I tried to look at it objectively, to take it with a reviewers ear and deliver a judgement solely on how good it was. Since that time,
Cerulean
has become personalized. Wiesenfeld has a knack for the sentimental, not only in his poignant lyrics, but also in the music itself. The tinkling toy piano that opens 'You're My Excuse To Travel' gets me every time. Maybe it's my high school over emotionality subtly influencing me, but I think
Cerulean
is just that incredible. It's become an album that I can default to, one that I can throw on at any point of the day and have it be just as intense with each passing listen. I'm not really sure that it's the best album of the year necessarily, that's a distinction that becomes a lot messier but
Cerulean
is certainly my favourite release of the past 12 months.
Colin Joyce
One of the hidden gems of 2010; so said the learned few fortunate enough to have experienced
Cerulean
at the time of its release – though that is surely to change now as the end of year lists such as The 405's start to gather pace. The brainchild of Will Wiesenfeld, Baths emerge out of the loose genre known as the LA 'beat scene', but with an astonishing amount of fresh ideas and inventiveness to escape the pigeon-holing of one particular genre. Frequently surprising with its sonic curveballs and influences, but always moreish; it's the partly Flying Lotus-influenced post-dub, post hip-hop sound married with pop sensibilities that makes this a stand-out album of 2010. Well done readers of The 405, give yourselves a cyber pat on the back and a boiled sweet.
Tim Boddy