Can you believe we're already half way through 2011? Nope, neither can we. The good thing about hitting this landmark is that we can now make a list of our favourite albums released in the first 6 months of the year, and as you probably already know, we love a good list here at The 405.
Below you'll find 25 albums (in no particular order) that we love and highly recommend. It's worth noting that a lot of really great albums (The Horrors, Fair Ohs etc) just missed the cut off point for this selection, as well as about 25 more albums that we just couldn't fit in. Some say 2011 hasn't been great for music, but we disagree; from big hitters such as PJ Harvey, all the way through to Clive Tanaka Y Su Orquesta, there's something here for everyone.
We've also put together a Spotify playlist of all the albums on our list, so check that out by clicking here.
Here's to the second half of 2011!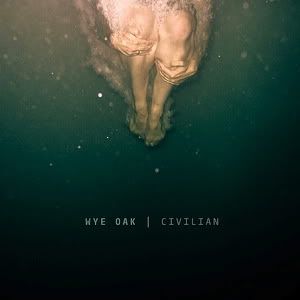 Wye Oak - Civilian
"Although this is not the most ground-breaking of records, there is still something wonderful about listening to this album. Her voice mixed with the dreamy guitar sounds mix so well, and the songwriting so compelling in places, this album is a stunning listen. With tours planned for the rest of the year and a slot at SXSW, Wye Oak are certainly ones to watch for 2011."

Tune-Yards - w h o k i l l
"Powerfully wild and unkempt, Garbus has stitched together a patchwork quilt of curious sounds and field recordings that on paper shouldn't work, but emphatically do. A garbled collection of pseudo-noise pop songs, it is an as enthralling a ride as you could hope for to soundtrack the impending summer months. Mind-melting and marvellous."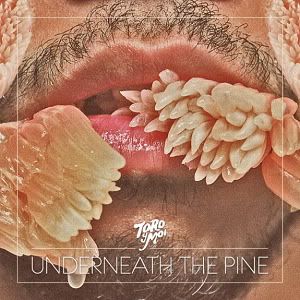 Toro Y Moi - Underneath The Pine
"The joy of the album is in the longevity and production; with live instrumentals, as opposed to a man and his laptop, there is a depth and clarity audible here. With Underneath the Pine, Toro Y Moi represents a refusal to be held back by genre and comfortably leads the way in ignoring every tired term used to describe him. A cracking record, with the legs on it to be appreciated over and over and over."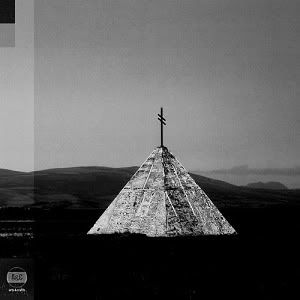 Timber Timbre - Creep On Creepin' On
"This isn't an album where you will find melodies upon melodies, wrapped and engulfed around hook upon hook. It is an album where each track is as equal and as majestic as the previous, an album that is a glorious emotion felt album that constructs moods and atmospheres at its will; flowing, swelling and growing from start to finish. Ultimately, it is an album in which you will become lost and absorbed in, especially on a late hazy, sunny-summer evening."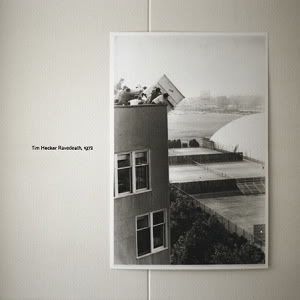 Tim Hecker - Ravedeath, 1972
"His albums are deeply evocative, and despite this record's more articulated quality, the sound is nothing if not rich with imagery. Such moments of definitive structure are masked with an unswerving patience for their evocation, hidden behind layers and layers of gradual, slow blossoming. As such, it's perhaps Hecker's most affecting record to date, and offers some profoundly beautiful moments of precision and subtlety."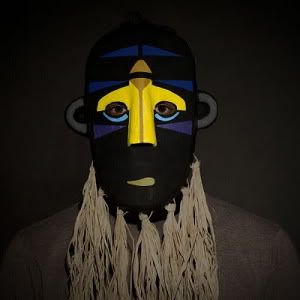 SBTRKT - SBTRKT
"What could make this album better? I don't know. For me it is that close to being one of my favourite ever records released into the electronic genre. From start to finish you can just see the hard work that has gone into this album. You can tell that he has not just met up with the artists for a day, or done it via email. The grafting process is evident in the final product, which is simply stunning."

PJ Harvey - Let England Shake
"But through it all, true love shines through. Maybe that's what makes the record so compelling; Harvey faces up to all these dark truths about her homeland, and then, almost despite herself, she feels joy and pride. Check out 'The Last Living Rose'. She sings of drunken beatings and dead sea-captains, but this is not a dirge. The melodies would lead you to believe that it's a celebration. And isn't that ironic?."

Metronomy - The English Riviera
"Literally every track has something going for it and contributes to the whole vibrant imagination of this part-fictitious summery world. A remarkable feat in consistency of content yet varied in clever execution, and thus to be sure to pop-up in a plethora of album of the year polls and deservedly so. Mount has shown the world what a magnificent and inventive young songwriter, producer and talent he is."
Josh T Pearson - Last Of The Country Gentlemen
"Josh is now a label mate of Nick Cave, The Dirty Three and Richard Hawley, and a more suitable label than Mute I can't imagine. These are artists with a similar knack for evoking a powerful sadness without ever being sappy, and communicating humour without being evasive. Sometimes, when PR companies are endlessly force-feeding you Jessie J, and Beady Eye are claiming to be the torch-carriers of modern rock, it's hard not to believe that meaningful music is dead. But occasionally an artist pops up with talent so rich, a soul so deep and balls so big, it tips the balance and the world feels level again. Thank God for Josh T. Pearson.."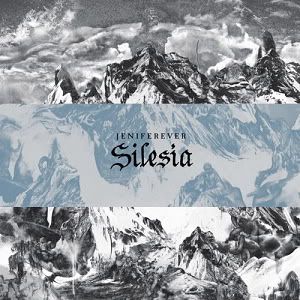 Jeniferever - Silesia
"Silesia bears the assured charm and unfaltering intensity of a band at ease with themselves. Both powerful and provocative, it has all the hallmarks of a record that will stay with you for years to come."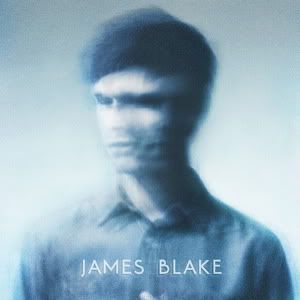 James Blake - James Blake
"To put it simply, this album is an incredible exploration into what electronic music can be when it is fully composed by someone who understands music as a whole. That doesn't make it better than every other piece of electronic music, but it's a study into how electronic music can advance, what it can be built into and how it can be made into something that fits in with the classics. This is a masterpiece in the evolution of the electronic genre."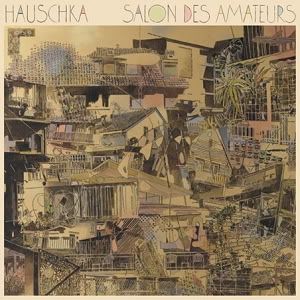 Hauschka - Salons Des Amateurs
"The record begs to soundtrack late nights and early hours and makes an entrancing escape from the rigid formality of much contemporary classical music, though it might be argued Bertelmann's avant-garde inclinations place him elsewhere. Salon des Amateurs captures the mechanised rhythms of an imagined night-time metropolis and confirms the composer as one of the most versatile and engaging composers going."
Fucked Up David Comes To Life
"Will Fucked Up take David and company to the stage in some way? Can I hope that some production would happen just to look and be awesome and be ridiculous? Why not! Who knows, with this sort of Album of the Year material, anything could happen in the coming months from new installments from the fictional bands to a torrent of unrelated singles and EPs, all of which I will personally digest with glee. Now maybe they'll get even more acclaim and continue to confuse anyone who thinks F**d Up is how it's spelled."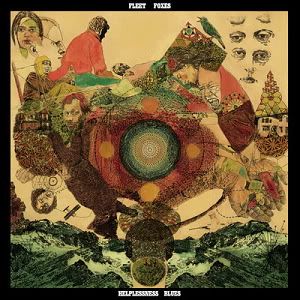 Fleet Foxes - Helplessness Blues
"Fleet Foxes' archaic medley of sounds is at odds with all current trends: the slow electronic juttering of dub-step, the high-production values of chart-clinging pop, the glossed-over indie anthems that fill dance floors. Yet their appeal is enduring and shows on their forthcoming tour are already sold out in advance. Whether they will enter them into the decorated halls of the Seattle's unique musical dynasty remains to be seen, but on the evidence of this softly stirring release, it's looking good for the young group."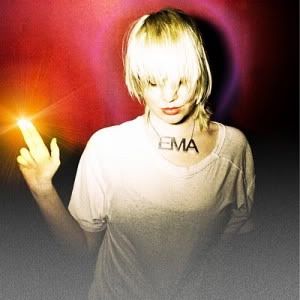 EMA - Past Life Martyred Saints
"If it wasn't for the near unlistenable 'Butterfly Knife' with it's ear shredding multi tracked screeching and the slight and rather throw away acapella number 'Coda' we would have a perfect 10/10 album on our hands. Even with these slight deviations from brilliance Past Life Martyred Saints is a real contender that sounds like it's been in the gym all year preparing for a bare-knuckle battle with PJ Harvey's Let England Shake for the album of the year. May the best woman win."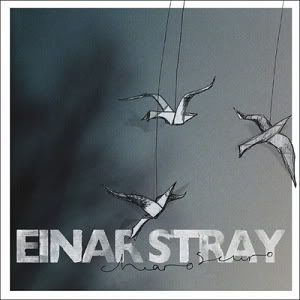 Einar Stray - Chiaroscuro
"At the tender age of twenty, Einar Stray has produced an outstanding piece of art and it fits right up there with any of the canonical post rock albums. If he's putting out stuff so brilliant now, it's hard to imagine how mind blowing his music will be ten years from now."

Colourmusic - My_____Is Pink
"I hate histrionics and even more so I despise undue praise (both in certain contexts, of course, are fine), but I feel no qualms about saying that this is one of the most promising things I've heard this month. We'll see how it ages over the next month or so, but after repeated listens I have yet to tire of Colourmusic's mysterious underscore."

Clive Tanaka Y Su Orquesta - Jet Set Siempre No. 1
"From the deceivingly club-ready opener to the downtrodden closer, each song bristles with surprisingly mature originality and emotional depth not usually seen in electronic dance music let alone on a debut album. Now, is it too rash to shortlist this as one of the top reissues of the year?."

Brontide - Sans Souci
"For those who witnessed Brontide's non-stop showcase of Sans Souci on their last tour, the committal of these songs to physical format will come alongside a sense of satisfaction that these songs can finally be enjoyed away from a live environment. And if you're currently unaware of Brontide's brilliance? It's probably safe to assume that you shouldn't be for much longer."

Anna Calvi - Anna Calvi
"It's only January and it seems unfair to other acts that the debut album of 2011 may have already been found within weeks of the first month. I have seen the future for 2011 and she's carrying a telecaster and wearing lipstick."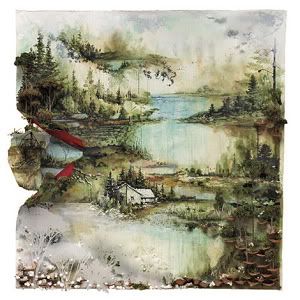 Bon Iver - Bon Iver
"It could also be argued that this album won't be remembered like its predecessor because it lacks the hook of Vernon's heartbreak to hang upon. For Emma was an album that affected many people, myself included, and while this is a highly enjoyable comeback, it is unlikely to go down as a classic. Regardless, it's preferable that Vernon avoided the pitfall of repetition and potentially becoming a parody of himself. Having branched out sonically for this sophomore effort, we can enjoy the record for what it is and look forward to what the man in the cabin does next."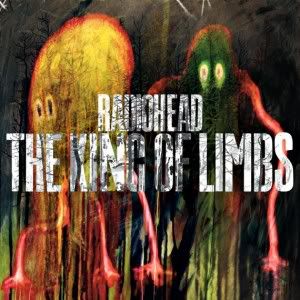 Radiohead - The King Of Limbs
"This is pretty much a summary of the whole record, veering perilously from pretty, poetic pieces (as in 'Codex') to punching percussion and lashes of electronic manipulation (as in 'Feral'). This one-two ends up becoming a culmination of sorts for the band, leaving us with the notion that they are looking back on their collected career and attempting to meld it all together. Hopefully not for one last hurrah. Even when rehashing every idea they've ever had, Radiohead have produced an album that surpasses 99% of the current musical market."
Cut Copy - Zonoscope
"The thing is with love, the first time is always the best and holds the fondest memories; but don't disregard your new love. It's here before your very eyes, so turn it up, belt out the choruses at the top of your voice and enjoy it for the synth-shined electro beauty that it is. And enjoy you will."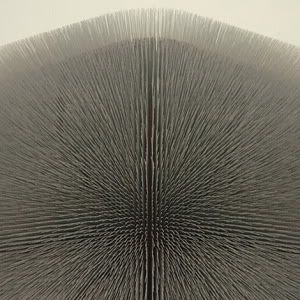 Junior Boys - It's All True
"Undeniably this album is an enjoyable and beautiful experience. It certainly seems to have been made to listen to in its entirety rather than selecting a few rogue tracks. Standing at only 9 tracks long, it can be surprising the amount of pleasure taken from just over 50 minutes of music. Junior Boys have definitely found their groove again, so fans rejoice, and get ready to fall in love again with these damn funky men."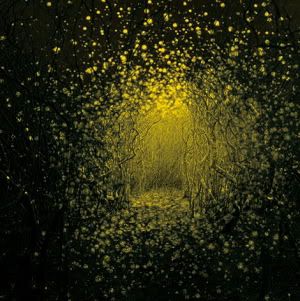 The Antlers - Burst Apart
"After a few repeated listens, the rest of the album will 'click' and you'll realise just how worthwhile and rewarding it is. A worthy successor to Hospice."