The Art Digest has been pretty much non-existent for a while. That's because the one member of our art department has been off gallivanting around the continent for the Summer. We now have for you a small selection of works seen from that trip.
With a laughing neon sign as its greeting, the Art Camp at MS Dockville Festival stood amongst some trees on the outskirts of Hamburg, right opposite the dominant industrial harbour. Being a settlement of stages, bars and walkways, built rustically out of wood, it had the welcoming excitement of the tree house or den that you and friends would make as kids.
The moment of arrival brought an experience, which I unfortunately can't possibly describe my reaction to; reason being that we had just caught the end of a performance where two people stood in boiler suits, with bowl-shaped ice blocks over their heads, while a third performer squirted ketchup all over them and then shouted in German about there being no water left in the desert, with a soundtrack of white noise and electronic music. A situation like that is almost impossible to react to.
What followed shortly after however, was a series of short film screenings, open air, with haystacks as seating. A series of film screenshots, two at a time, appeared on screen to have their plots explained by the MC and then call for the audience to vote on which one they wished to view.
Possibly the wisest majority vote was to watch the film, 'Trotzdem Danke' (Thanks Anyway). We're all familiar with the characters who attempt to wash windscreens in traffic for a bit of change, but in this case we see a man named Matthias Wermke doing this to the public transport and police cars of Berlin. The short documentary was arguably the most entertaining of the night, and was hugely revealing about the difference in hostility and grasping of regulation between certain people. While Wermke cleaned the windows of buses, trams and trains, some would joke about hoping that he's not expecting a euro, while others would interrogate him on his name, whether or not he has a license and his reasons for doing this, to which he would say either that he just wants to perform a service, or, "Do I need a reason?"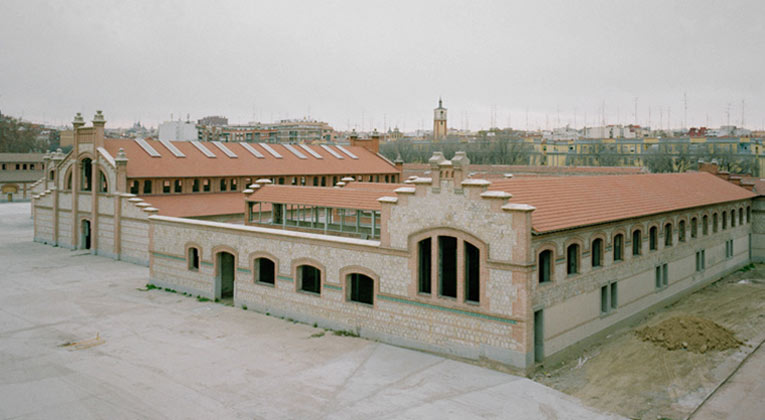 The other part of Europe where the art was buzzing was Madrid. The best visit here was to the Matadero, an art centre with the outside appearance of an abandoned assembly hall. Inside however, it is largely made up of warehouse spaces that are cleverly altered and curated; they wiped away any memory of the blinding brightness and tiring heat of the outdoor complex and provided some incredibly consuming shows.
'Prohibido Cantar / No Singing' is one of their current free exhibitions running until December, by the Barcelona-born artist, Jordi Colomer. This is an installation of several video projections, showing a small settlement that is meant to be the beginnings of a city. Based on a desolate road side, in the sun and strong winds, we are shown what is meant to be a small group of people attempting to survive, but although mimicking the principles of Las Vegas; flashing slogans, performing magic tricks and gambling.
The exhibition pamphlet started with the statement, "The foundation of a city is not necessarily a heroic act. Everyday a new city begins to be built on water, concrete, sweat and money. Some are -almost- a pure idea." This, along with those moving images of people starting a crude society were all so familiar to me, having met so many people in Spain (not just citizens, but foreigners as well) who were breaking away from cities and joining, or starting, small camps or villages elsewhere. A small sign of supposedly big change that we humans are meant to be facing this year.