Last week The 405 headed to Highbury for a night of music, drawing and party times. It was the first night of our three month run at the famous Buffalo Bar and it was a blast. From meeting new writers of The 405, all the way through to seeing people's faces light up during the bands that played, we thoroughly enjoyed it. Our next night there will be on the 25th of August, so make sure you come down! Right, onto the review! One of the longest serving members of the writing/photography team is a great guy called Chris Ramsey and he was at hand to take some amazing photo's (all below) and to write the following review (my parts are in bold). - Oliver Primus So, I finally made it! University wasn't going to stand in the way of me making it to this 405 event. It was great to meet most of you all for the first time last night, we certainly have a great staff list and of course we have great fans and viewers. The Buffalo Bar is a small venue, yet it had such a great vibe coming from it once you had entered. The red walls and comfortable seating area all made you feel at home and relaxed, ready for the night ahead. Kick starting the night off was a local alternative band that goes by the name of,
Helsingfors
. This five-man band are entirely instrumental, this was a new experience for myself at first, I haven't really listened to any instrumental bands before, I like to have a lead singer in a band singing out meaningful lyrics. A new experience it may have been, but it didn't take me long to appreciate their music. It was relaxing and calming, it was a pleasure to listen to and I was thoroughly impressed.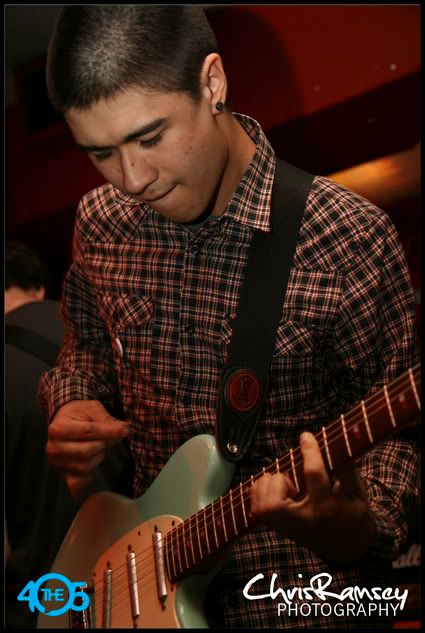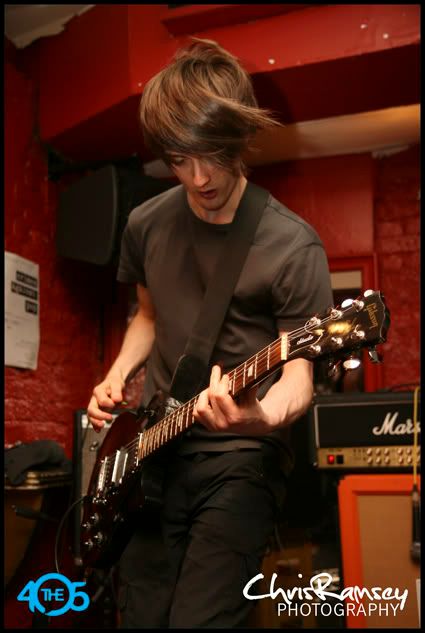 Helsingfors happen to be the first band The 405 Record Label is working with. They've got a great EP out at the moment, which you can buy through us. I'm pretty sure I wasn't the only one that thought they were incredible live. Epic seems to be the word that springs to mind!
_________________________________
Moving on to the next band of the night,
Quotes
. This Tropical / Melodramatic band, also local, made up of four members, performed a very lively show. Moving around the stage as if they owned the place. In some cases, making it hard for me to take a good photograph, but I feel that I managed to get some great shots in the end. Their type of music isn't really my cup of tea, but I still feel that their contribution to the night was appreciated by all and fitted in well with the other two bands.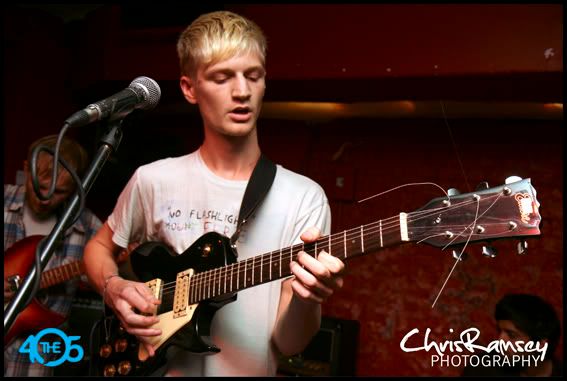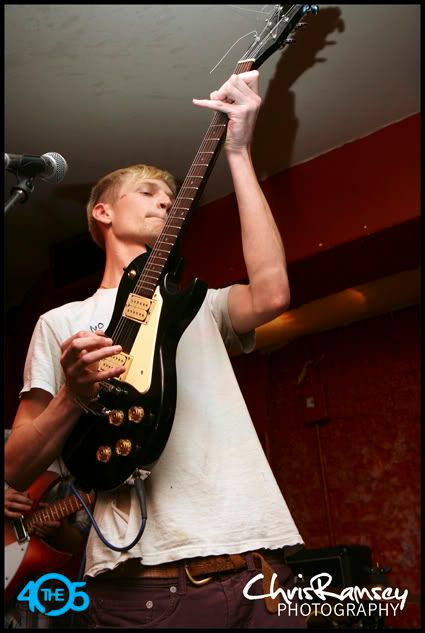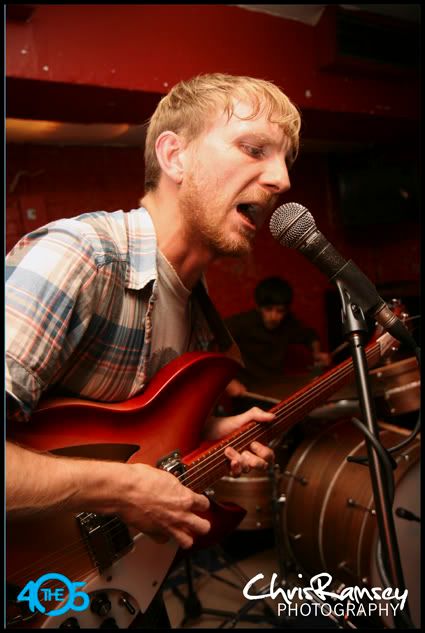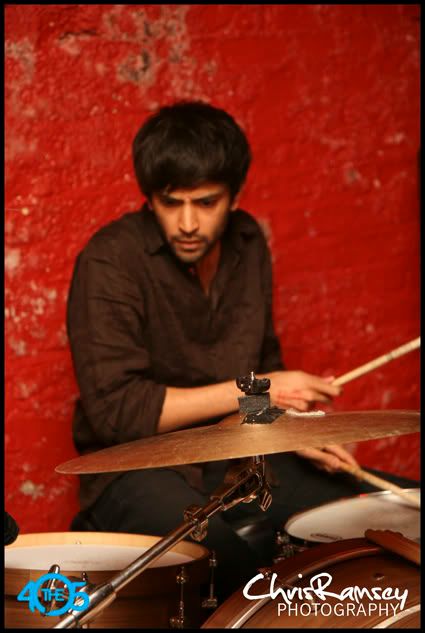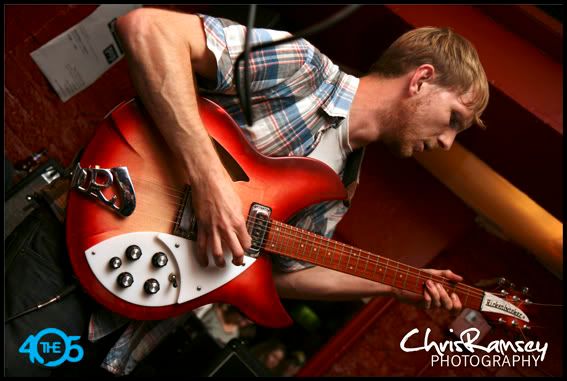 Shamefully I'd never really listened to much of Quotes before their set. I went off Luke's (who is part of the team that put the night on) recommendation for them to play and I'm so happy I did. The best way to describe them came from Wil (Editor/DJ) who said, "they're like Abe Vigoda but on Steroids". I tried to rack my brain for a better description but I think he hit the nail on the head. I listen to a lot of bands from America that they share certain qualities with and do you know what? They don't sound like cheap copies of them at all. In fact, if I didn't know they were British I would have sworn they came from America.
_________________________________
Last but not least by any means, we move onto the last band of the night,
LOS
. LOS for me, were amazing, as most of you may know or probably have guessed by now I am a sucker for a band with a female lead singer. Helen with her strong / vibrant vocals filled the room, they just made you want to sit back, listen and relax. I could listen to them all night long. LOS is defiantly in the Blues and Indie genre that they label themselves as. This trio are defiantly worth a listen and if given the chance to see them live again I know I will jump to the chance again.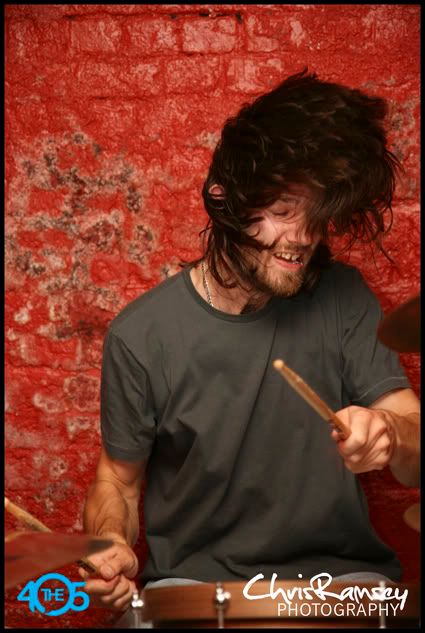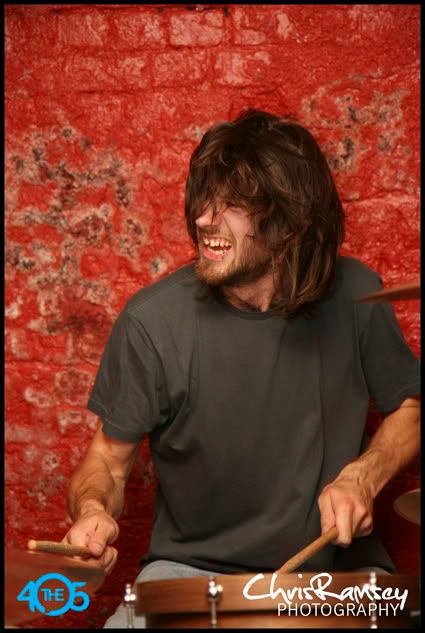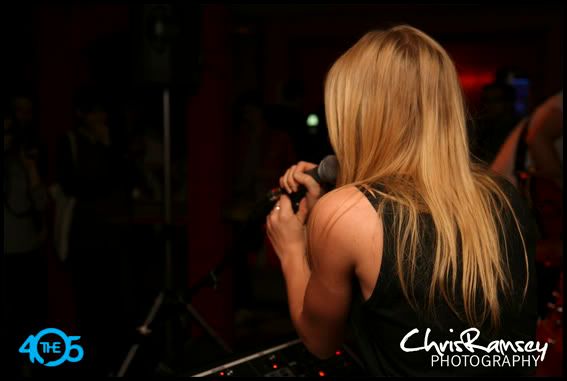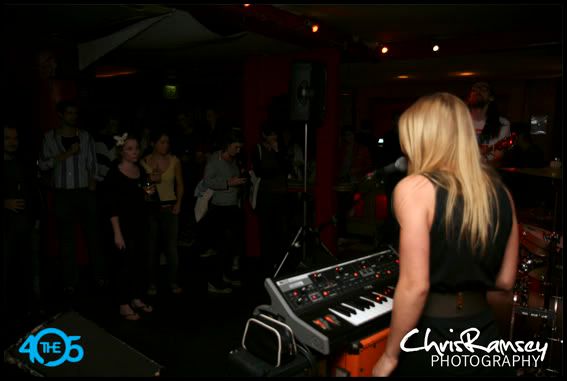 I didn't manage to see much of LOS due to me running around trying to look busy but what I heard was good, especially the drum solo/jam.
_________________________________
It was the perfect end to an amazing night, great to see my fellow 405ers and to hear some awesome bands! I cant wait for the next 405 event! Check out more from Helsingfors, Quotes and LOS at the following links:
LOS
http://www.myspace.com/wearelos
QUOTES
http://www.myspace.com/quotesuk
HELSINGFORS
http://www.myspace.com/helsingfors