URBAN CRAFT GUIDE: NEWCASTLE-Upon-TYNE
"Dear Newcastle, I HEART you. If I did not have to spend the next 2-3years completing a degree/travelling the world I would be there in the heart of your grand city getting my craft on. Lots of love, and please tie me to your bridges with fine yarns and threads, Miss String" Is how I will now address this magnificent hub of creativity in the north-east. My first trip here was only last august, to attend a lo-fi music event curated by Canadian print collective, Seripop. Being that I was on a tight budget and not able to dish out on sharing a hostel dorm with strangers, I scoured my account on couchsurfing.org to find a suitable host, and lo and behold I found Jilly, a crafty mistress of the north and her housemate Jen who (at the same time as building the foundations of Felt Up Craft Club) were getting busy planning our sister craft club, DARN IT! (such a crafty house also included Tom Cotton of Amazing Radio and Our Beat is Correct, a podcast that showcases new/unsigned/independent acts in the north-east and around the world -
http://ourbeatiscorrect.libsyn.com
).
There's a lot in the pipeline for fans of Darn It! They have for the past year been selling their wares and when I saw them at EAT! Festival they were providing a workshop that gave people the opportunity to decorate their own knitted cupcakes. I caught up with Jen later to ask some questions:
1) What's the story behind Darn It?
Darn it is a three piece craft collective formed by three very enthusiastic makers and shakers (i.e. me, Jilly and Claire). We're into anything crafty, handmade, and politically incorrect. Our love of marmite, midgets and Ed Balls brought us together and Darn it! Was formed.
2) What activities have you organised so far?
We've taken part in craft fairs and held workshops.
3) What are your current projects?
Tbc (we're having a bit of a hectic non craft life at the minute). We're holding a stall at Tyneside craft market at the end of August, Jilly is in the middle of building a website and we're brainstorming on grand ideas.
4) What are your future plans?
The world is our crafty oyster. Generally to take over Newcastle and the north with our crafting vibes.
5) Where do you source materials? Any hidden craft gems you wish to share?
Dainty Supplies (Washington) is an amazing for bits and bobs, Tynemouth market for inspiration and Gateshead charity shops for material. Though I reckon between me and Jilly and the hoards of haberdashery we have under our beds and in our cupboards we could start our own wholesale craft warehouse.
6) How can people get involved? how can you be contacted?
We currently only have a facebook – though I think Jilly has made up some email addresses and is working on the website at the minute. We have a mailing list which once everything is complete and good to go the events news will start flowing. In the meantime our FB address is -
www.facebook.com/#!/pages/TOON-TOWN/DARN-IT
_____________________________________ Some other craft related activities happening in the city: 1) Newcastle Craft Mafia
http://www.newcastlecraftmafia.com

The NCM works primarily as a base for local craft makers and small businesses to support and learn from each other. They are frequently involved in craft markets and occasionally organise workshops. There online shop is a great place to stock up on gifts and other wares when you're strapped for the time to create your own. 2) Made in Newcastle
http://madeinnewcastle.blogspot.com
A brand new space that opened in the city centre (Nun Street) only a couple of weeks ago. It is soon to be the main hub for crafters of all levels. The space occupies four storeys of an abandoned shop and is mostly run by volunteers. MiN will be holding frequent exhibitions and workshops and has a retail space selling items made by local hands. They are open to involvement with running the space so if that sounds like something you're into do get in contact with them. 3) P.R.E.S.S.
http://pressukinfo.blogspot.com

P.R.E.S.S. stands for "Publishing resource, education and social space". It is early days for this organisation but they've been off to a good start with a 24hour Comic Book challenge, and fairs for independent publishing (art books, zines and that) and printing workshops. 4) The Crafty Current
http://www.thecraftycurrant.com

Whether or not you live in the northeast you can access the inspirational ramblings of this craft queen as she muses on tea drinking, cake baking/eating, fabrics, wool and thread, and garden parties. Witty craft banter combined with lush photography and found images. 5) Star & Shadow Market / Make and Mend Market
http://www.starandshadow.org.uk
/
http://www.myspace.com/ourmarket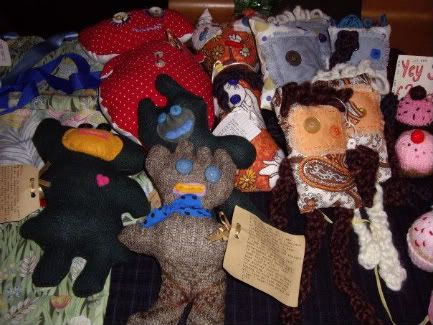 A monthly craft fair alternating between The Star and Shadow Cinema (volunteer run cinema/venue/bar) and Grainger Arcade with a variety of stalls. 6) A Good Yarn (Knitting Club) at Tyneside Cinema
http://www.tynesidecinema.co.uk/whatson/events.php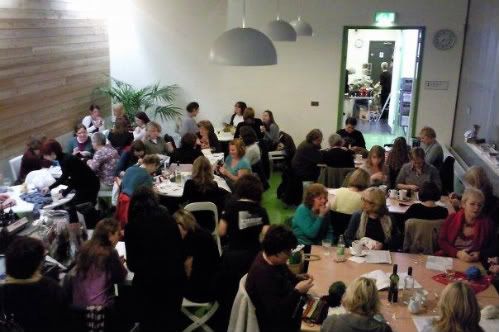 A fortnightly Tuesday knitting circle. All levels welcome to share and learn skills over a glass of wine or two. Next week- List: Inspired by Toronto

The 405 Craft Update: Interviewing and reviewing contemporary makers, organisers and craftivists all over this planet. If you have anything you feel is worth sharing please get in contact with me at: feltup.craftclub@googlemail.com More info can be accessed here:
http://feltupcraftclub.blogspot.com
here:
http://www.myspace.com/feltupcraftclub
and here:
http://www.facebook.com/reqs.php#!/group.php?gid=292917880160&ref=ts
Words by Miss String (aka. Rachael
http://yseult.tumblr.com
) Images from related websites.