Welcome to The 405 Daily Dose. We've been thinking of ways to make sure we give you all a comprehensive news service and the 'Daily Dose' will hopefully be the solution. Every evening, expect a hit of news/videos/songs that we didn't have time to post during the day. We might also throw in some info on future 405 content too if you're lucky.
Our regular daytime news can be found by clicking here

Ahead of their sold out UK shows,
Manchester Orchestra
have unveiled a beautifully shot video for 'Simple Math'. It's taken from their forthcoming album, also titled
Simple Math
, which comes out in May.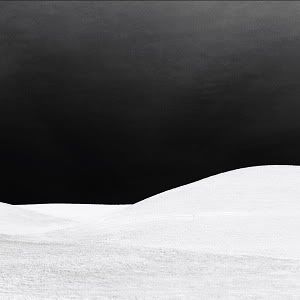 White Hills
have announced they'll be releasing their new album,
H-P1
in June through Thrill Jockey Records. To wet your appetite, the band have unveiled the video for 'Condition Of Nothing'.

Tom Cruise is a short, and possibly mental, Scientologist. Com Truise might be all of those things too for all we know, but he's also pretty damn good at remixing other peoples music. So he wins. Check out this remix of 'Klutch' by Ana Lola Roman.

We don't know a great deal about
Headless Horseman
, unless you're talking about the Sleepy Hollow film, which we've seen way too many times. Steroegum seem to like the band though, and so do we. Check out the video for their debut single 'Wavlngth' and fall in love.

Cashier No.9
will releasing their debut album,
To The Death Of Fun
, in June through Bella Union and you can catch them at the following shows: Thursday 28 April – GLASGOW – Arches (£6) Saturday 30 April – MOIRA – Lark In The Park festival Thursday 5 May – BELFAST – Cathedral Quarter Arts festival Wednesday 22 June – LONDON - Hoxton Square Bar & Kitchen (£7.50) Sunday 3 July – LONDON – Wireless Festival

Wanna hear the new
Explosions In The Sky
album in a Planetarium? Of course you do! Who wouldn't? The first 70 people to pre-order the record will be able to hear their new album,
Take Care, Take Care, Take Care
, in its entirety in the Peter Harrison Planetarium at the Greenwich Royal Observatory, London.
You can pre-order the record by clicking here!
Be quick though!

Our friends over at
yvynyl
posted the new video from
sc49
called 'Sexy Ways'. It's a peephole classic.

Kitty Daisy & Lewis
will be heading out on tour in support of their new album,
Smoking In Heaven
. 07/06/11 Potrsmouth – Wedgewood Rooms 08/06/11 Cardif – Clwb Ifor Bach 09/06/11 Exeter – Cavern 10/06/11 Manchester – Ruby Lounge 12/06/11 Leeds - Brudenell Social Club 13/06/11 Newcastle - Academy 2 14/06/11 - Glasgow - King Tut's 16/02/11 - Nottingham - Rescue Rooms 17/02/11 - Birmingham - Academy 2 18/06/11 - Bristol – Thekla 20/06/11 - Norwich - Arts Centre 21/06/11 - London – Dingwalls

Atari Teenage Riot
will release their fourth album,
Is This Hyperreal?
, on June 20th through Digital Hardcore Recordings. They'll also be hitting the road for some shows: 12.05.2011 GB - London, Islington Academy (with The Big Pink DJ Set & Kap Bambino) 13.05.2011 GB - Bristol, The Fleece 14.05.2011 GB - Camber Sands, Bang Face Weekender 15.05.2011 FR - Paris, Maroquinerie 16.05.2011 NL - Amsterdam, Paradiso (with Kap Bambino) 19.05.2011 IT - Roma, Alpheus 20.05.2011 IT - Milano, LAP - Lambretto Art Project 21.05.2011 CH - Winterthur, Salzhaus 01.06.2011 AT - Graz, Springfestival 01.07.2011 FR - Montedre, Free Music Festival 02.07.2011 FR - Belfort, Eurockéennes Festival 16.07.2011 DE -Gräfenhainichen, Melt Festival 22.07.2011 PL -Bolkow, Castle Party 29-31.07.2011 JP - Yuzawa, Niigata, Fuji Rock Festival 13-14.08.2011 DE - Hildesheim, Mera Luna Festival

Matthewdavid
will release debut record,
Outmind
, next week through Brainfeeder and you can hear it right here thanks to our friend over at
Altered Zones
.

My Morning Jacket
have posted the title track from their forthcoming record,
Circuital
. You can hear it/download it below:

The
Violens
have unveiled the video for 'Spirit'. It's a blurry mess, but we love it.