Ready for another Daily Dose of goodness? We've got some good stuff for you today including Wu Lyf UK Dates, The Pains Of Being Pure At Heart, a Salem remix and a video idea from Help Stamp Out Loneliness. Drink it up.

The Bullits
(Jeymes Samuel) have unveiled a trailer for 'The Diary of Amelia Sparks'. We haven't really got a clue what's going with all of this to be honest but you can find out more by heading to
www.twitter.com/thebullitts
.
Close Your Eyes (featuring Jay Electronic and Lucy Liu) is out April 18th
.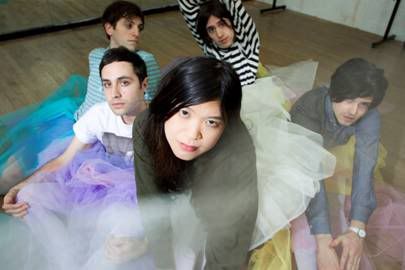 Whether you hate love their latest album (us), or not (NME), The Pains Of Being Pure At Heart are awesome live and due things like money and flights, the band will be heading over here in June for a bunch of shows:
June Dates
1 – Button Factory, Dublin 7 – Junction, Cambridge 8 – Electric Ballroom, London 9 – Metropolis, Bristol 10 – Academy 2, Manchester 11 – The Arches, Glasgow 13 – Queens Social Club, Sheffield 14 – Academy HMV Institute, Birmingham


Young Legionnaire
have announced they'll play their debut headlines London show on May 5th at the Barfly. This proceeds the release of their debut album
Crisis Works
, which comes out on May 9th.
April
28 - Brighton – Jam w/ Pulled Apart by Horses / 30th - Leeds - Live at Leeds
May
01 - London - Camden Crawl 04 - London - The Forum – w/ DFA1979 05 - London – Barfly 07 - DE - Stuttgart – Zwoelfzehn 08 - DE – Heidelberg – HÄLL 09 - DE – Aachen – AZ 10 - CZ – Praha – Klub 007 11 - DE – Rosenheim – Asta Kneipe 12 - DE – Oberhausen – Druckluft 13 - DE – Berlin – Karrera Club Party 14 - DE – Freiburg – Swamp festival 15 - DE – Regensburg – Heimat 18 - BE Brussels – Botanique 20 - Liverpool - Sound City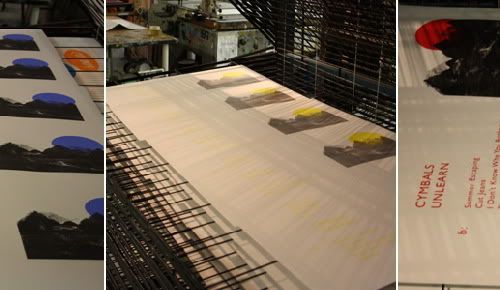 CYMBALS
will release a small amount of of their debut album
Unlearn
on 12" vinyl for Record Store Day 2011. They'll also play a free show at The Victory in Dalston, London. The album gets its proper release on May 9th through Tough Love Records.

Japanese Voyeurs
have covered 'Closer' by Nine Inch Nails. You can see the video below, plus their live dates.
April
19 London Islington Academy (w/Rival Schools & Trail of Dead) 30 London Camden Crawl
May
01 London Camden Crawl 05 Leeds, Cockpit (w/Black Spiders) 06 Middlesbrough Sumo @ Empire (w/Black Spiders) 08 Winchester Railway (w/Black Spiders) 09 Brighton Hydrant (w/Black Spiders) 10 Cambridge Haymakers (w/Black Spiders) 12 Exeter Cavern (w/Black Spiders) 13 Milton Keynes Pitz (w/Black Spiders) 15 Cardiff, Clwb Ifor Bach (w/Black Spiders) 17 Wolverhampton Little Civic (w/Black Spiders) 18 Newcastle Academy 2 (w/Black Spiders) 19 Edinburgh Cabaret Voltaire (w/Black Spiders)


Our friends over at X-Ray Recordings have unveiled their first release. They'll be releasing the new single from Trogons, called 'Contina'. It will be available on limited edition hand numbered transparent flexidisc through X-Ray Recordings on April 25th.

DIY have announced their Great Escape plans. On Thursday night they'll be hosting a night at the Queens Hotel, with Young The Giant, Florrie, Moss and Duzheknew all playing. On Friday they'll be co-promoting a show with Alcopop! at the Pav Tav. The lineup looks like this: The Xcerts Stagecoach Freeze the Atlantic The Victorian English Gentlemens Club My First Tooth We Are the Physics Jumping Ships LightGuides Tall Ships Ute The Social Club You Animals Cat Matador Dad Rocks Nicholas Stevenson Elliot

Check out the new video from
Monarchy
.

Check out this remix of 'Try It On' (Interpol) by Salem. Woah.

Here's a note from the WIAIWYA record label boss:
"I'm writing to ask a bit of a favo(u)r... on record store day (16th April) we're making a video for Help Stamp Out Loneliness' Record Shop single, and wondered if any of you who were planning on queuing up for your records would mind filming about 20 seconds of the queue you are in, preferably with the shop visible, on your phones? quality and definition are not an issue at all, so don't worry if you've never shot anything before... also, if you know other music fans who will be getting up very early for their fix-o-pop could you pass this on to them?... the more shops we can feature from all over the world the better... if you could then email the footage to recordshop@wiaiwya.com, along with your name, the name and address of the shop you visited, and a list of the records you managed get, we'll edit it down to a marvellous pop video... finally, if you haven't heard the song, you can have a listen, and even download it, from www.wiaiwya.com. just shout if you have any questions, and thanks very much"