Did you know it's our Birthday today? Wait, you didn't? So we shouldn't be looking out for your card in the post? Well...this is embarrassing, we wen't and created a monster of a 'Daily Dose' for you and you didn't even get us a Birthday card. Mmmmm. We'll let it go this time. We're good like that. Let's kick things off with
Grouper
.

Grouper
have dropped the video for 'Alien Observer' and it's wonderful. Remember, some people actually get paid to look out for Aliens (lucky bastards). The track is short, yet sweet. A classic combo if you ask us.

Our friends over at
Yvynl
posted this lush looking video by
Cerise Leang
for 'Smoke Screen Dreams'. The video pretty much sums up the title, but we like it.

I spend Record Store Day sat at my computer hoping that our Live Editor James would be able to pick me up the Radiohead release. Wishful thinking? Very much so. His Dad and Brother got a copy though. Conspiracy? Who knows. Anyway, thanks to the internet we can hear the tracks online.

Us Brits get 'Bonkers' by Dizzee Rascal, whilst the Americans get 'Yonkers' by Tyler, The Creator. They also get more Sunshine than us. Anyway... Lil Silva have put together an electro/dance remix of the track and it's not too bad. Not as good as the original (obviously) but still good.

We don't often get sent remixes in the form of videos, but check out this Sonic Boom remix of 'Scars' by Moon Duo.

The awesome
Barn Owl
have been busy! They've got a new EP,
Shadowland
, coming out in June and will follow that up with a new album in the form of
Lost In The Glare
this September. Check them out at the following dates: Tue Apr 26 London, UK Camp Basement Wed Apr 27 Bristol, UK The Cube Thu Apr 28 Dublin, Ireland The Joinery Fri Apr 29 Belfast, UK The Barge Sat Apr 30 Glasgow, UK Captain's Rest Sun May 1 Manchester, UK Sounds From The Other City Mon May 2 Brighton, UK The Hope


Emmy The Great
will release her new album,
Virtue
on June 13th through Close Harbour Records.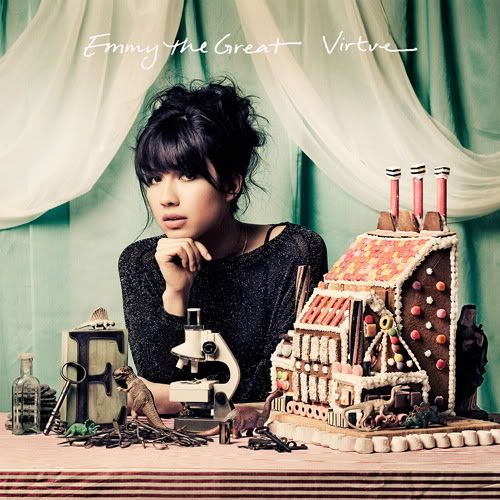 Tour Dates
May
20th - Liverpool Sound City festival, Studio 2 21st - Friends Of Mine Festival, Manchester
June
06th - Manchester, Sacred Trinity Church 08th - London, St Pancras Old Church SOLD OUT 09th - London, St Pancras Old Church SOLD OUT 10th - London, St Pancras Old Church 11th - Wakefield Cathedral , Wakefield 24th - Glastonbury - Oxlyers Stage
August
12th - Kilkenny Arts Festival, Kilkenny 14th - Beacons festival, Leeds
September
2nd 4th - End Of The Road Festival



Apparently
Death In Vegas
are back? Check out this new track, which is taken from their new record
Trans Love Energies
.

Those Yours Truly people have done it again. This time they've put together a wonderful video for Overcoat by John Vanderslice and the Magik*Magik Orchestra. This is definitely recommended viewing.