Time to unpack your tent, unfurl your sleeping bag (check for socks and dead insects) and to make the ultimate summer decision; shall I pack some wellies? We're talking about festival season of course and yes, pack the wellies. Every year more and more festivals seem to pop their heads up in a bid to become a staple part of the summer schedule. These smaller festivals mix perfectly with the heavyweight festivals such as Glastonbury (celebrating its 40th anniversary this year) and Reading, so you really are spoilt for choice. Unfortunately unless you've gone through the yearly tradition of getting up ridiculously early, pointing ten computers towards your favourite online ticket emporium and getting your finger ready to hit the refresh button a million times, you've probably missed out on going to the bigger festivals. All is not lost though. The ever expanding festival season has a lot to offer and we plan on giving you a brief outline of what's happening this year. Of course we'll still be looking at those heavyweight festivals, just don't read them unless you've got a ticket. You might get depressed. Come back next Monday (10th May) for part two of our festival guide for 2010.
Name:
The Great Escape
Location:
Brighton
Dates:
13th May – 15th May
Tickets:
£55 for a 3 day gig pass and day tickets are also available.
Link:
http://www.escapegreat.com/
The Great Escape takes place by the seaside in Brighton, making use of many venues in Brighton, all within close proximity of each other. There's more than just live music, there are interviews and insightful talks with people from the world of media and the music industry. This year, the partner country has been confirmed as Australia and the line-up boasts over 300 acts from all over the world, showcasing new talent.
5 bands to look out for::
These New Puritans, Fionn Regan, Peggy Sue, Born Ruffians, Stornoway
Name:
Primavera Sound
Location:
Barcelona
Dates:
27th – 29th May
Tickets:
£131 for three days, day tickets are available for 65 euros.
Link:
http://www.primaverasound.com/
Primavera Sound is located on the coast, holding a beautiful atmosphere that is perfect for experiencing live music, especially at the stages on the beach. The line-up contains a variety of up and coming talent, along with independent bands and more established bands.
5 bands to look out for:
: Beach House, First Aid Kit, Scout Niblett, CocoRosie, Les Savy Fav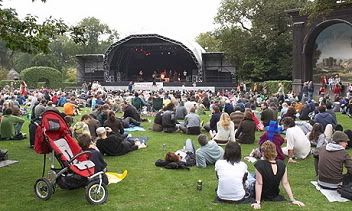 Name:
End of the Road
Location:
Larmer Tree Gardens, Dorset
Dates:
10th – 12th September
Tickets:
Weekend tickets, including camping, are priced at £130
Link:
http://www.endoftheroadfestival.com/
Located in the countryside, End of the Road festival aims to provide an intimate festival, longer sets from each band and quality food. One of the organisation team is Swedish, so Scandinavian influences are prominent, especially in the food where a 'Skandikitchen' serves Swedish snacks and food. The organisers book bands that they like, so the festival has a creative and varied feel about it.
5 bands to look out for:
: The Antlers, Olof Arnalds, The New Pornographers, The Mountain Goats, Jessica Lea Mayfield
Name:
Green Man Festival
Location:
Glanusk Park, Wales
Dates:
20th – 22nd August
Tickets:
Weekend tickets are priced at £120
Link:
http://www.greenman.net/home
The Green Man Festival is in its eighth year now, with three days of music from more than 100 acts bringing a wide variety of music to the five stages. As well as music, over the four days there's literature (including Welsh poetry), film, workshops and DJs playing through the night.
5 bands to look out for:
: Joanna Newsom, The Tallest Man On Earth, Sparrow and the Workshop, LoneLady, Beirut
Name:
Latitude Festival
Location:
Henham Park, Southwold, Suffolk
Dates:
15th – 18th July
Tickets:
Weekend tickets are priced at £155; day tickets are available for £65
Link:
http://www.latitudefestival.co.uk/home/
Latitude is a festival of great variety – it isn't just about the music, along with the main stages there's poetry, comedy, theatre, dance and cabaret among others. It is located right by the coast in beautiful surroundings, making it a wonderful place to hear live music in the sunshine (hopefully).
5 bands to look out for:
: Spoon, Belle and Sebastian, Charlotte Gainsbourg, Vampire Weekend, Dirty Projectors
Name:
Secret Garden Party
Location:
East Anglia, near Huntingdon
Dates:
22nd – 25th July
Tickets:
Weekend tickets are priced at £142
Link:
http://new.secretgardenparty.com/2010/
The Secret Garden Party is a set in a garden, bordering a river and lake making for a picturesque setting. The festival is independent without sponsorship, and the money spent on tickets and at the event itself makes The Secret Garden Party possible. As well as music, there are several activities that appeal to adults and children alike.
5 bands to look out for:
: Mr. Fogg, Sarah Blasko, Losers, The Whip, Adelaide's Cape
Name:
Leopallooza
Location:
North Cornwall
Dates:
Saturday 31st July
Tickets:
£20
Link:
http://www.leopallooza.com/
Leopallooza is a small one day festival, taking place near Bude in north Corwall. In its fifth year, apparently ignoring all offers of corporate sponsorship, it holds DIY principles at heart. It showcases brand new talent and many critically acclaimed bands.
5 bands to look out for:
: The King Blues, Eliza Doolittle, Crazy Arm, Little Fish, Ex Lovers
Name:
GuilFest
Location:
Guilford, Surrey
Dates:
16th – 18th July
Tickets:
£100 for adult weekend tickets (£110 including camping), £50 for children (12-16), £60 including camping
Link:
http://www.guilfest.co.uk/2010/
GuilFest is a family friendly laid back festival, this year at Stoke Park, Guilford. There's a children's area along with arts and crafts and as well as the various live music over seven stages, other types of entertainment are also part of the festival. It's independently owned and run, meaning the atmosphere is more about having fun than making money.
5 bands to look out for:
: The Human League, Status Quo, Hadouken!, The Blockheads, 10cc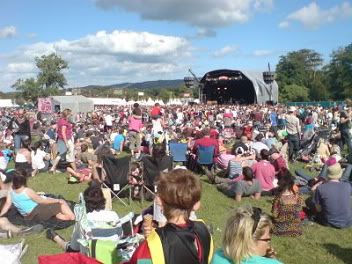 Name:
Camp Bestival
Location:
Lulworth Castle, Dorset
Dates:
30th July – 1st August
Tickets:
Adult weekend camping tickets are priced at £155, children (11-17) £77.50
Link:
http://www.campbestival.net/
Camp Bestival is the sister festival of Bestival, and incredibly friendly for families with young children. In fact, it was voted Best Family Festival in 2009. According to the website, it's inspired by "the halcyon days of summers past - imagine the 1950s British Holiday Camp with a twist and you'll get close to what Camp Bestival is all about." The aim of Camp Bestival is fun for all the family, so as well as a live music line-up programmed by Rob da Bank, there's a children's area.
5 bands to look out for:
: Madness, Friendly Fires, Calvin Harris, Beth Jeans Houghton, Pete and the Pirates
Name:
Bestival
Location:
Robin Hill Country Park, Downend, Isle of Wight
Dates:
9th – 12th September
Tickets:
£150 (adult) £75 (ages 13 – 15)
Link:
http://www.bestival.net/
The seventh Bestival organised by Rob da Bank offers big names, fancy dress and morris dancing, along with the several other activities and entertainments, making Bestival an intriguing, colourful and eclectic festival.
5 bands to look out for:
: Hot Chip, The Prodigy, Fever Ray, Simian Mobile Disco, Wild Beasts
Name:
Benicassim
Location:
near Valencia, Spain
Dates:
15th – 18th July
Tickets:
£160
Link:
http://www.fiberfib.com/
Benicassim is a festival that can offer something to everyone, with acts ranging from big names to tomorrow's unsung heroes. Located in Spain, the weather is bound to be perfect. The styles range from indie to more experimental projects, meaning that there really is something for everyone. The festival is now in its 16th year, and with camping included with the ticket price and guaranteed good weather, Benicassim is an attractive festival.
5 bands to look out for:
: Klaxons, Foals, Cut Copy, Yacht, Goldfrapp
Name:
Winterwell
Location:
A secret location in Gloucestershire
Dates:
18th – 21st June
Tickets:
Early bird tickets (£75) are sold out; full price tickets are £90
Link:
http://winterwell.co.uk/
Winterwell is an independent festival held at a secret location in Gloucestershire that is only revealed when ticket holders receive their tickets. The festival is not promoted or advertised in an attempt to keep a private, independent atmosphere.
5 bands to look out for:
: We Have Band, Wolf Gang, Animal Kingdom, His Girl Friday, Skinny Lister
Name:
Offset
Location:
Hainault Forest Country Park, Redbridge, Essex
Dates:
4th – 5th September
Tickets:
£55 (plus £10 for camping) or £29 for either of the days.
Link:
http://offsetfestival.co.uk/
Offset is located in a beautiful forest thirty minutes from London. On site, the festival has a funfair, traders, art and an area for children. On the two main stages, well known bands will feature as well as the six smaller stages showcasing upcoming talent and DJs.
5 bands to look out for:
: Telepathe, Rolo Tomassi, Kap Bambino, Blue on Blue, Death in Plains
Name:
Hop Farm Festival
Location:
The Hop Farm, Paddock Wood, Tonbridge, Kent
Dates:
2nd – 3rd July
Tickets:
£110 for the two days, Friday £45, Saturday £65 and camping is an extra £25
Link:
http://www.hopfarmfestival.com/
The festival is set in 400 acres and has no sponsorship, meaning it's fully independent. It doesn't have a VIP area so that every festival goer has the same experience. As well as music, there's a funfair, celebrity football and good food.
5 bands to look out for:
: Bob Dylan, Laura Marling, Seasick Steve, The Magic Numbers, Peter Doherty
Header image courtesy of http://offsetfestival.co.uk