Following on from part one (
click here
) of our Festival Guide for 2010, we present to you a few more festivals that will be taking place this summer. Expect part three of our 2010 guide in a few weeks time.
Field Day, 31 July
http://fielddayfestivals.com/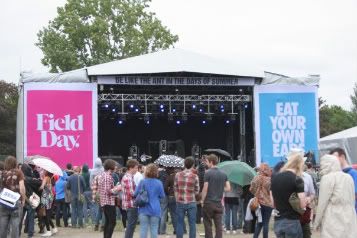 Phoenix headline the Victoria Park event this year, the festival has had its troubles in the past but it seems these have been cleared now and the somewhat leftfield lineup for the cheap price of just over £30 has to be worth a go. With sack races, odd characters and brass bands playing film soundtracks on a hidden bandstand, one thing Field Day is not lacking is character. Gold Panda, Esben and the Witch and Beth Jeans Houghton all bring very different styles and sounds to the one-day event and it is run by some of the most inspired promoters around.
Image courtesy of http://thephotodiaries.blogspot.com/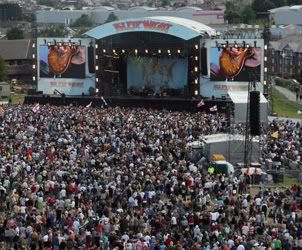 Isle Of Wight, 11 – 13 June
Link:
http://www.isleofwightfestival.com/
It clashes with the first weekend of the World Cup, and considering it hasn't sold out yet that may have a bearing on the attendance. With the likes of Paul McCartney and Jay-Z sharing the bill, it's going to be a very diverse crowd hopping on the ferry. The main story for the indie fan in us is The Strokes' return to the live arena, will their prolonged absence have refreshed them and will they finally match those dizzy heights of 2001 when they were all set to be the biggest band in the world? As already mentioned, the lineup is varied to the extreme – I can't think of many other places Shakespears Sister and Bombay Bicycle Club would be stage buddies but for the residents of the island, this is a perfect bill – a bit of everything with singalongs from the likes of Crowded House and Blondie to the more modern offerings of Noah and the Whale, The Hold Steady and Devendra Banhart. The festival is very relaxed, almost a family affair, and there will not be much in the way of moshpits or debauchery, possibly because everyone's too knackered after that long walk from campsite to arena.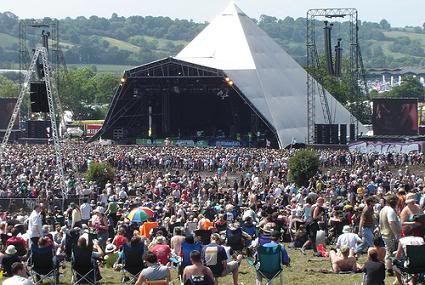 Glastonbury, 24 – 27 June
Link:
http://www.glastonburyfestivals.co.uk/
The biggest festival in the country celebrates its 40th year and has lined up some big-hitters to headline the event. Despite what you think of their sounds, no one can deny the sheer scale of U2, Muse and Stevie Wonder to close that infamous Pyramid stage. With lots of surprises lined up to celebrate the special occasion, it's already heartening to see The Kinks' Ray Davies will be taking the 'legends' slot this year. 'Waterloo Sunset' in the evening while the sun goes down could be 'the' Glasto moment, much like 'Tender' was for Blur last year. The Eavises like to keep their line up under wraps so not much more in the way of who's playing but it will surely be a mixture of the current pop stars on the main stage and more interesting and challenging bands on the Other stage, John Peel stage and especially in the Park. It may be cliché but Glastonbury is about far more than the music, a working and breathing village with a cider bus, bakery and all sorts of arts and crafts going on. It is worth going to the circus to view some world-class entertainers, watching a film at the solar-powered cinema, going to the Healing Fields and chatting to the hippies at the Stone Circle. A unique atmosphere and the sheer scale of the place never fails to amaze, you can be sure the special anniversary will be celebrated in a lot of style.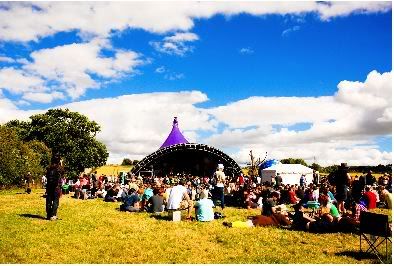 Truck, 24 – 25 July
Link:
http://www.thisistruck.com/
A small-scale festival with a big heart. This two-day event in a farm in Oxfordshire has a county fair vibe and is all the better for it. A real community event, the local vicar lends a hand; the Rotary club will keep you well fed with decent food (such a rarity at festivals), homemade flapjacks and banana smoothies. Which is apparently a terrific hangover cure. With the main stage still being the back of the truck and the second stage a farmyard barn, it is quite unique and is just the right size for musos to gather together and show their appreciation. There's no anarchy at Truck, well, unless Pulled Apart By Horses show up again. Band highlights will surely be Los Campesinos! in that barn and Mew headlining the main stage just makes perfect sense with the whole vibe of the place. Truck always has a nice smattering of Oxford bands and This Town Needs Guns and Stornoway will keep the local flag flying high this year. The oddest but probably most inspired booking is Miss Dynamite-tee-hee. Now that has to be seen.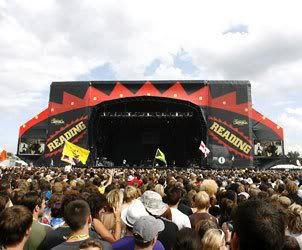 Name:
Reading Festival
Location:
Little John's Farm, Reading
Dates:
27th – 29th August
Tickets:
Weekend tickets have Sold Out. Day tickets still remaining.
Link:
http://www.readingfestival.com
On it's own terms Reading Festival has the history and is steadily developing a legacy. It has had iconic moments such as Nirvana's infamous 1992 set, recently immortalized on a 'commemorative' CD/DVD release. In recent years veteran acts such as Pearl Jam, Nine Inch Nails and Radiohead have lit up the main stage, and a whole host of young pretenders have launched their careers on the back of strong festival sets. Yes, the Festival has some negatives – overcrowding, dubious sound quality from the main stage and the usual duff headliner, but the variety of music on display, and the carefree, boisterous atmosphere of the crowd usually make Reading worth attending.
5 bands to look out for:
The Walkmen, Surfer Blood, The Libertines, LCD Soundsystem & The Walkmen.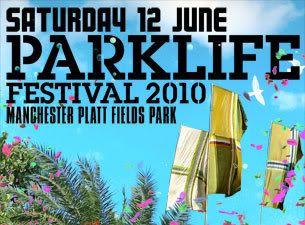 Name:
Parklife
Location:
Manchester Platt Fields Park
Dates:
Sat 12th June (also Ian Brown performing Fri 11th)
Link: http://www.parklife.uk.com/
Taking place on June 12th 2010 Parklife Festival is a new date in the Manchester diary, kicking off the summer with a bang. It so happens that this first year of the Festival will also mark the 100th Anniversary of Platt Fields Park, where the party will take place. With an international line-up, the Parklife Festival is set to get the City of Manchester into the summer festival mood with an unbeatable mix of DJ's and new music, each arena offering something different at this day-long celebration at Platt Fields Park. 100 years on and a new batch of talent will be playing in front of the most passionate music fans in England. Taking place at the end of the university year, it set to be a celebration for all those who want to rejoice the end of exams for the summer.
5 bands to look out for:
Friendly Fires, Calvin Harris, Four Tet, Kissy Sellout and Erol Alkan
Name:
Hungry Pigeon Festival
Location:
Manchester Northern Quarter
Dates:
May 28th-30th
Link: http://www.hungrypigeon.com/
Manchester festival spread over 20 venues, bars and cafes around the Northern Quarter and a 500 capacity stage in Piccadilly Gardens.
5 bands to look out for:
Athlete, Kid British, Liam Frost, Misty's Big Adventure, Clint Boon
Name:
Le Rock Dans Tous Ses Etats
Location:
Hippodrome d'Evreux
Date:
25-26th june 2010
Tickets:
1 day : €35 2 days : €48 ( €40 for students)
Link: http://www.lerock.org/
27th edition for this little festival outisde Paris, attracting many European people. 2 stages, djs, and local bands.
5 bands to look out for:
Chokebore, The Black Keys, Suicidal Tendencies, Infectious Groove, The Black Box Revelation.