You can read the Art Digest by clicking here.
Welcome back to our humble little film digest; where you can expect to find a smattering of feature-thoughts to keep you not just informed about the world of film, but actually interested in it. No news is good news as they say - so read on and catch Steven's thoughts on a promising trailer that puts a slight twist on the heist trope, Maria's discerning poster picks and my own ruminations on a particularly lucrative Production trend and where it has left yet to take us. Find a link to our cute little Drive competition too and last, but most certainly not least, another new feature that Owain Paciuszko kicks off in big style.
Don't feel like you need to read it all at once! Bookmark us or get that fancy Read It Later app, dip in and out, do with us what you will.
Danny - Film Ed.
In Development
- Danny Wadeson
So, The Hunger Games. Let's talk business here; It's a money spinner. I'll also be honest; I've not read the books but have it on very good authority that they're actually rather accessible and addictive, straddling that elusive, massively lucrative line of appealing both to teenagers and adults, being page-turners but not actually that shallow, thematically speaking. I call this phenomenon the Producer's El Dorado; an easily adaptable literary series with a devout audience, in in the same vein of Harry Potter and that peculiar affront to my lefty pro-feminism sensibilities, the Twilight series were.
If you're not heard, it's ostensibly a fusion between The Running Man and Battle Royale. I'll say no more, but the below will give you a quick idea.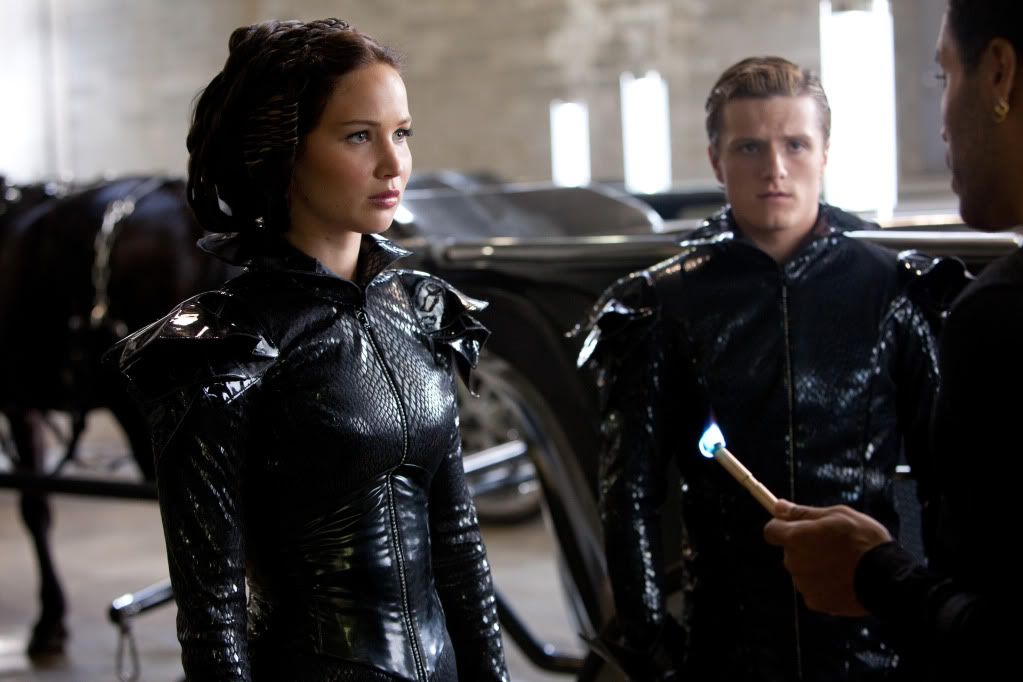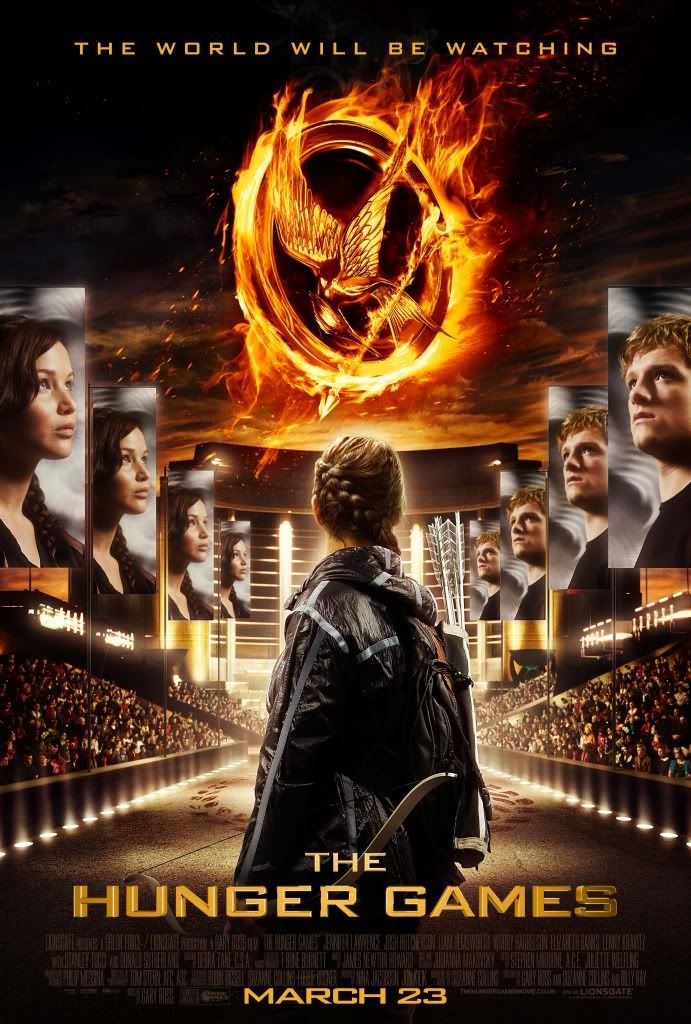 Anyway, this got me to thinking about other books with ardent, word-of-mouth support (I refuse to call it a 'cult following' on the basis that these tend to form up around genuinely unheard of and usually critically panned works - despite what the studios would like you to believe in their incessant pursuit of the commercialisation of the term…) and quite why they've not hitherto been splurged all over your nearest horrorplex. Now, there will always be hot new teen series with an adult edge (intentionally or no) to be milked dry in front of prying eyes, but the ramifications of that warrants a whole separate article, whereas in my limited space I will concede to shine a ray of hope on the matter of literary adaptations.
Now, I've had half a mind to try and buy the option to Luke Rhineheart's The Dice Man for some time now, but in the cautiously optimistic pursuit of future riches I discovered (via IMDB notch) that it is currently in development. This is exciting news, if not a slight hindrance to the house warming of my new condo. Seriously though, it's a fantastic book, chock-full of genuine psychoanalytic insight, hilarious but touching passages and hugely evocative characters. Without giving too much away the seeming randomness of the narrative is also thrilling and, at times, genuinely challenging of your preconceptions. Whoever might be the mystery producer who has the rights squirrelled away is a mystery (let it be someone like the Coen Bros…) but one thing is certain: at least it won't be a trilogy, unless Rhineheart boshes out a second sequel.
Lastly, did anyone used to read the Brian Jacques Redwall series? I recently discovered (much to the horror of my 12 year old self) that I missed out on the animated movie. So please, can we all start buying up old editions of the books in order to fuel a massively overblown full CGI bastardisation of the only children's books to be both utterly fetishistic about medieval food and drink and feature loveable mice that take on wily polecats and the like with swords? I think there's real mileage there.
Trailer Park
- Steven O'Shea
When films are described as 'so bad that they're good' to most they're usually just bad but every so often you get a  Transformers.Sometimes there is nothing that can beat an all out action film that has more explosions than dialogue and relies on star power rather than character development. And Lockout is exactly that film.
Set on board a prison in a space station, yes, you did read that right, the film sees Guy Pearce as a wrongly imprisoned man attempting to rescue the President's daughter, who for the convenience of the plot happens to be aboard said station, from the hundreds of criminals on board before the entire place comes crashing down to earth. This is the type of film that popcorn was made for. Think Con Air meets Escape from New York. The jokes look bad and the script sounds even worse but with Luc Besson, The Fifth Element , writing and more ear ringing explosions than Michael Bay's editing suite this is a film that will easily entertain any one looking to satisfy the kid inside.
Killer Screen
- Owain Paciuszko
John Carpenter's 1986 cult-flop Big Trouble In Little China had a profound effect on me as a child.  I remember watching a VHS copy when I was round my friend Matthew Kempthorne's house, it was a peculiar and enjoyable action romp that never took itself very seriously, would occasionally have some spooky effects and then, when the third act arrived, went completely off-the-rails into the mystical realms of high-flying martial arts and crazy monsters.
However, it was this image that was burned into my brain, this was the one that sent me back to Matthew's hoping I'd see the film again.  It, for me now looking back, represents a moment of realisation that films could be ludicrous, cartoonish, grotesque and wondrous, and it's also a pretty brilliant piece of practical effects work to boot.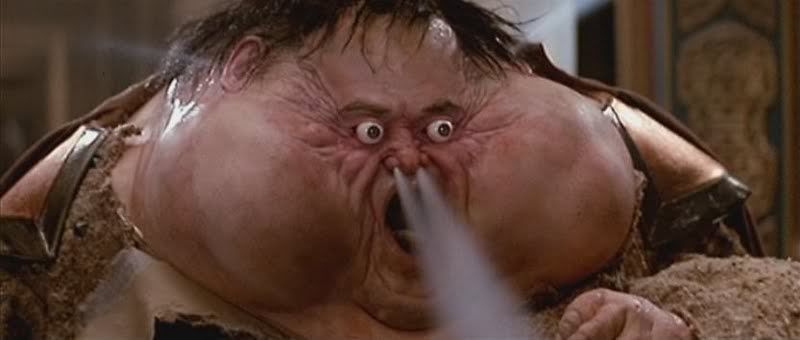 Poster Child
- Maria Pilkington
Ladies! Guess what?  Having a baby is like way easy and you will look this gorgeous for the entire nine months of your pregnancy - see also the other character posters for this film featuring Cameron Diaz, Anna Kendrick and Jennifer Lopez (one featuring fellow co-star Elizabeth Banks has her being angry at her unborn child, but let's not shatter the illusion). Part of me thinks they're trying to be ironic for this comedy based on the self-help book of the same name (think He's Just Not That Into You)... or is that just wishful thinking?
There are a number of posters for this film starring an all-star cast of British acting stalwarts - and Dev Patel - but this is the most vibrant and ambiguous. The film The Best Exotic Marigold Hotel is a comedy about a group of retirees who travel to India to stay in a newly restored hotel, but this poster doesn't suggest any of that - it looks like some kind of hippy trip.  Which is fine by me, because Maggie Smith is in it and that beats all.
I like Jason Segel - just putting it out there.  He has the knack of playing complete losers who you just want to hug.  And with this film, there seems to be no difference. But the film has also had some amazing reviews, and with Susan Sarandon and Judy Greer in the supporting cast what could go wrong?  Plus, not to drive home the point or anything,  but Jason looks as loveable as ever.
And for our classic pick this week:
One of the most provocative and infamous posters of all time, it's somewhat amazing how the image of a disembodied woman's leg still has such an impact (Is she naked?  What have they been doing? ...or about to do?).  But that's the brilliance of a classic poster for a classic film.


WIN RYAN GOSLING
Well, kind of. Check out the competition page and post a comment there, or on this thread, to be in with a chance to win.