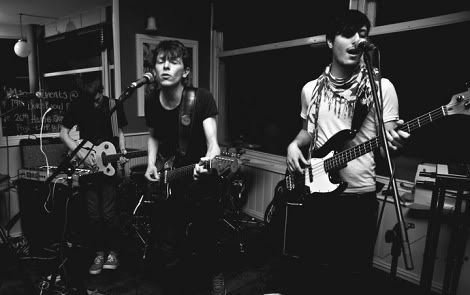 Duke Raoul  // 14th July 2011
Launching their debut EP, Brighton's own Duke Raoul showcase their twing-pronged sound of ethereal electronic dreaminess and smartly-constructed rock, unafraid to shy away from a catchy chorus. Big things are expected yadda yadda yadda, but forget all that: This is rock with a brain which knows its way around a melody. And if that wasn't enough, it's all taking place at Brighton's newest, not-pay-a-penny venue, Green Door Store, and is followed by the stellar cock-rock night, Paradise City. Get involved.
You can visit Duke Raoul by heading to myspace.com/dukeraoul/
Gigs chosen by Jack Prescott
Bright Eyes with Jenny and Johnny – Manchester Academy 1  // 14th July 2011
Well done if you have tickets to this sold out show in the band's brief UK visit. Accompanied by the brilliant Jenny and Johnny, this is surely an aural delight for the gentle indie lover in you.
Click here to buy tickets
You can visit Bright Eyes by heading to http://www.conoroberst.com/02/
Gigs chosen by Heather Berry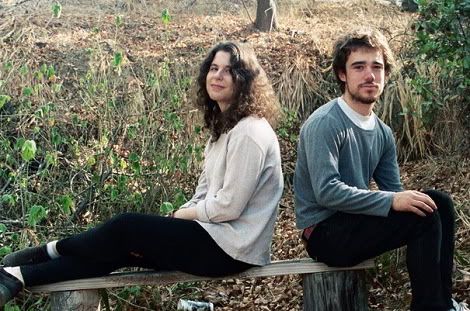 Avi Buffalo – Thekla // 11th July 2011
Rising to prominence before the release of a self-titled debut album last year, Sub Pop releases Avi Buffalo involve themselves in excellent indie pop sounds. Essentially the work of one man alone – the California based Avi Zahner-Isenberg – expect a full-band of friends at Thekla. With support from Admiral Fellow.
You can visit Avi Buffalo by heading to avibuffalomusic.com/
Gigs chosen by Jake May
Braids – Clwb Ifor Bach // 12th July 2011
A first Wales show for Canadians Braids, following some excellent performances at SXSW and The Great Escape. Dealing in an experimental mix of delicate tinkles and crashing sounds – think Dirty Projectors crossed with Animal Collective – this will be a truly breath-taking show. Support from the excellent (and local) Ratatosk.
You can visit Braids by heading to myspace.com/braidsmusic/
Gigs chosen by Jake May
King Tut's Summer Nights feat. Aerials Up/Blochestra/Little Fire/100 Paper Boats – King Tut's // 17th July 2011
King Tut's are hosting Summer Nights; a mini festival held over 15 nights (which equals over 70 bands) and championing some of the best Scottish talent around right now. This one is headlined by the beautiful and brilliant Aerials Up and is guaranteed to brighten your night as well as your Summer 2011.
You can visit Aerials Up by heading to http://www.aerialsup.com
Gigs chosen by Toni Spencer
Congotronics vs Rockers @ Barbican Centre // 12th July 2011
With the likes of Konono N°1, Kasai Allstars, Deerhoof, Wildbirds & Peacedrums & more playing, this show will probably be the best show you see all year.
Gigs chosen by Oliver Primus
The Head and the Heart – The Harley 12/07/11
Seattle six-piece bring their brand of folk magic to the Harley on the back of their debut album which was re-released on Sup Pop after selling over 10,0000 copies as an independent release. Having opened for some big names, this tour could prove to be your only chance to see them in such an intimate setting.
You can visit The Head and The Heart by heading to theheadandtheheart.com/
Gigs chosen by Kyle Rice