Digitalism - XOYO // 13th June 2011
The amazing Digitalism return to London to play an amazing show. Ok, it hasn't actually happened yet so we can't really say it will be amazing, but it most likely will be.
You can visit Digitalism by heading to www.myspace.com/digitalism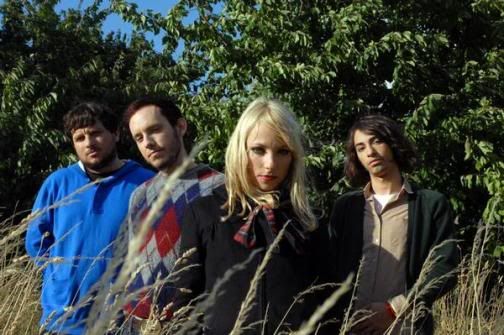 Thomas Tantrum – The Croft // 14th June 2011
Thomas Tantrum's self-titled debut album thrust them into the spotlight back in 2008, helped a little by being placed on Lily Allen's MySpace 'Top Friends' list, with its sweet-yet-bratty female-fronted indie pop sound. Almost three years later and their follow up – entitled Made By Moonlight – is released today (June 13) through Stranger Records. Check the Southampton band touring in support of its release at The Croft.
You can visit Thomas Tantrum by heading to thomastantrum.co.uk/
Tom Vek – Classic Grand // 14th June 2011
Tom Vek is back after years of silence! Rejoice!
You can visit Tom Vek by heading to http://www.tomvek.tv

Tom Vek – Concorde2 // 18th June 2011
'Leave them wanting more' goes the old showbiz adage, and having disappeared off the face of the Earth after his 2005 debut, We Have Sound, Tom Vek got the music press in a right lather (or at least that's what they're pretending now). Making his highly-anticipated return to the live fold Vek will be showcasing tunes off his latest album, Leisure Seizure. Expect jittery beats, baffling sounds and an uncontrollable urge to flail your limbs around as if possessed by a funky ghost. p>
You can visit Tom Vek by heading to tomvek.tv

Grenouilles - The Bicycle Shop // 13th June 2011
Grenouilles have been steadily making a name for themselves on the Norwich acoustic circuit. Their mixture of traditional and unconventional elements of folk has been showcased on BBC Norfolk Introducing as well as on a support slot for Eddie Argos' recent side-project Everybody Was In The French Resistance... Now. They also do a rather lovely cover of Flo Rida's 'Low'. Also playing tonight are Georgios Hadj, Helsinki Wins and Alex Ross.
You can visit Grenouilles by heading to http://www.myspace.com/vivelagrenouille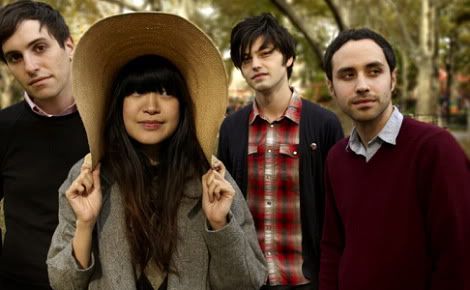 The Pains of Being Pure at Heart - Queens Social Club//13th June 2011
The latest in a very strong run of shows at the endearingly quaint Queens Social Club sees New York indie-poppers bring their wall of sound melodies to melt the hearts of the Steel City. Support comes from Fanzine, Nerves and Milkteeth.
You can visit The Pains of Being Pure at Heart by heading to thepainsofbeingpureatheart.com/ p>
Kings Of Leon – Lancashire County Cricket Ground  // 19th June 2011
So it's a large venue. And it's Manchester so it will probably rain. But Kings of Leon are nothing to be sniffed at. Just try to over look hundreds of people screaming 'Your sex is on fire' and you'll be fine
You can visit Kings of Leon by heading to http://www.kingsofleon.com/