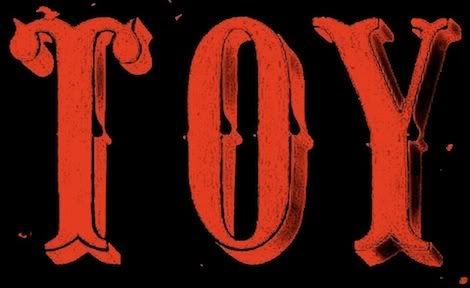 Toy - Shacklewell Arms // 18th January 2012
Toy are bloody brilliant, the show is put on by EYOE, and it's free. Hello! What more can you ask for?
Click here tograb your free ticket
You can visit Toy by heading to http://www.facebook.com/toy.band
Gigs chosen by Oliver Primus

The Xcerts – King Tut's // 22nd January 2012
King Tut's round off their New Year's Revolution mini-festival with the exceptional Pareto, but it's The Xcerts that gets this week's top spot. It's pretty self-explanatory… Click here to buy tickets
You can visit The Xcerts by heading to http://www.thexcertsband.com/
Gigs chosen by Toni Spencer

The Maccabees – Leadmill // 21st January 2011
Another quiet January week in Sheffield until Saturday, when The Maccabees take the honour of being the first big name guitar band to descend upon the city in 2012. In support of their latest record 'Given to the Wild', which has been impressing reviewers with its altogether more grandiose approach, it will be interesting to see how this new 'big' Maccabees fares on the live stage.
Click here to buy tickets
You can visit The Maccabees by heading to maccabees.co.uk
Gigs chosen by Kyle Rice
Foe– Castle Hotel   // 22ndJanuary 2012
Still pretty quiet on the Northern front, but thinks are slowly starting to pick up. Like this little portion of gig delight. Complete with a riot grrrl attitude and rather infectious songs, Foe is certainly worth the visit. Regardless of this, she is a bit beautiful. And fond of a colourful wig. Bonus. p>


You can visit Foe by heading to http://foe-mania.tumblr.com/
Click here to buy tickets